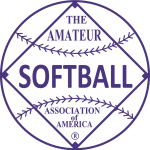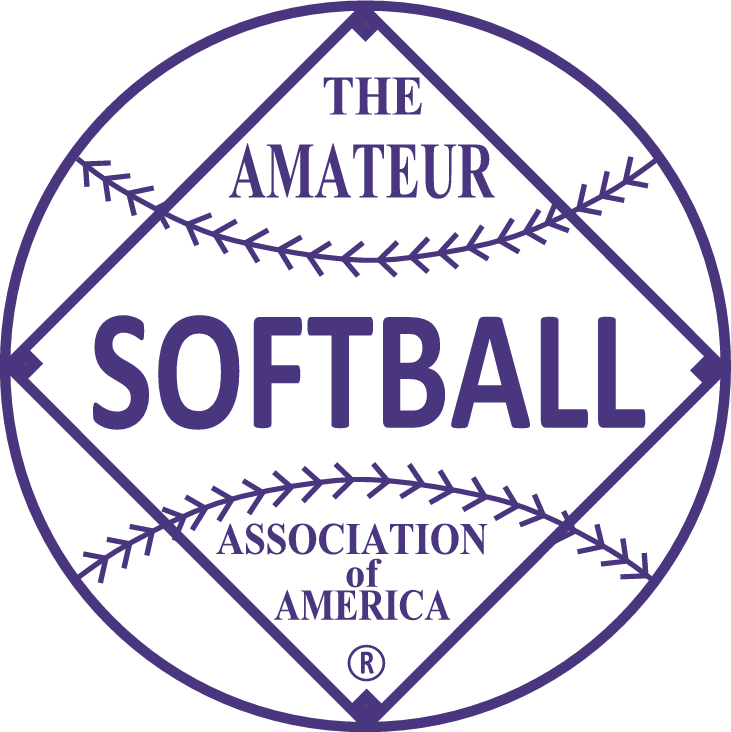 2014 held at Edmund, Oklahoma on September 26-28.
---
Champion – Compound Athletics/Bubba's/ASP/Easton, Lake Geneva, Wisconsin
Runner Up – 4 The Fallen/Miken/Evo 9X, Anthem, Arizona
---
An outstanding effort by Neil Haglund lifted the Compound Athletics/Bubbas to a 39-18 win in four innings over Four the Fallen/Miken/Evo 9X in the ASA Class-A National Championship game. Haglund was unstoppable at the plate, going 5-for-5 in the game (and 21-33 on the weekend). Denny Crine led the way for 4 the Fallen/Miken/Evo 9x with a flawless 3-3 performance. 37 runs in the first three innings helped Compound Athletics/Bubbas seal the victory in the "if" game . Compound Athletics' Brad Reckart was the tournament MVP. Nick Santana won the batting title with a 21-23 performance (.913) and Denny Crine of 4 the Fallen won the HR award with 11.
---
MVP – Brad Reckart, Compound Athletics/Bubba's/ASP/Easton (21-29, .724, 2 HR, 11 RBI)
HR Leader – Denny Crine, 4 The Fallen/Miken/EVO 9X (25-32, .781, 26 RBI) – 11
Batting Leader – Nick Santana, All American Athletics (21-23, 5 HR, 15 RBI) – .913
---
ASA A ALL AMERICANS FIRST TEAM
Pitcher – Travis Clark, Compound Athletics/Bubba's/ASP/Easton (22-34, .647, 5 HR, 13 RBI, 25 Runs)
Infield – Orlando Castillo, Compound Athletics/Bubba's/ASP/Easton (23-30, .767, 7 HR, 19 RBI, 19 Runs)
Infield – Dennis Rulli, Compound Athletics/Bubba's/ASP/Easton (20-32, .625, 4 HR, 14 RBI, 15 Runs)
Infield – Mike Umscheid, Compound Athletics/Bubba's/ASP/Easton (21-33, .636, 8 HR, 4 RBI, 15 Runs)
Infield – Nick Utley, 4 The Fallen/Miken/EVO 9X (14-27, .519, 6 HR, 17 RBI, 12 Runs)
Infield – Mitch Johnson, All American Athletics (17-23, .739, 7 HR, 20 RBI, 14 Runs)
Outfield – Neil Haglund, Compound Athletics/Bubba's/ASP/Easton (21-33, .636, 6 HR, 15 RBI, 15 Runs)
Outfield – Cory Large, 4 The Fallen/Miken/EVO 9X (26-35, .743, 5 HR, 20 RBI, 22 Runs)
Outfield – Nick Sansone, 4 The Fallen/Miken/EVO 9X (21-33, .636, 3 HR, 13 RBI, 18 Runs)
Outfield – Nick Santana, All American Athletics (21-23, .885, 5 HR, 15 RBI, 18 Runs)
Utility – Brett Helmer, Compound Athletics/Bubba's/ASP/Easton (24-30, 9 HR, 35 RBI, 14 Runs,
Utility – Denny Crine, 4 The Fallen/Miken/EVO 9X (25-32, .781, 11 HR, 26 RBI, 18 Runs)
Utility – Kevin Filby, 4 The Fallen/Miken/EVO 9X (20-30, .667, 8 HR, 21 RBI, 18 Runs)
Utility – Dale Brungardt, All American Athletics (18-25, .720, 8 HR, 22 RBI, 17 Runs)
Utility – Kyle Pearson (LA), Delta/Front Row Sports (21-24, .875, 5 HR, 16 RBI, 21 Runs)
Utility – Chris Potts, Delta/Front Row Sports (16-22, .727, 8 HR, 25 RBI, 14 Runs)
---
FINAL STANDINGS
1. Compound Athletics/Bubba's/ASP/Easton Lake Geneva, WI (5-1)
2. 4 The Fallen/Miken/Evo 9X Anthem, AZ (5-2)
3. All American Athletics Clackamas, OR (3-2)
4. Delta/Front Row Sports Beaumont, TX (3-2)
5t. Sonny's Casper, WY (1-2)
5t. Heartland Investors Mandan, ND (2-2)
7t. All Armed Forces Washington, DC (1-2)
7t. Red's Astros/Louisville Slugger Indianpolis, IN (1-2)
9t. Rip City/Demarini Davenport, IA (1-2)
9t. SW OK/One Nation Altus, OK (1-2)
9t. Baugh Ford/Klutch/Easton Burlington, IA (0-2)
9t. T's 13/Demarini Omaha, NE (0-2)
---
OTHERS
LC Watson, Front Row Seats (13-19, .684, 3 HR, 11 RBI, 7 Runs)
Colby Hughes, 4theFallen (19-28, .679, 7 HR, 17 RBI, 19 Runs)
Clayton Shaw, 4theFallen (20-30, .667, 4 HR, 16 RBI, 16 Runs)
Michael Stephany, Compound Athletics/Bubbas (18-28, .643, 6 HR, 18 RBI, 17 Runs)
Jeremy Yates, Front Row Seats (14-21, .667, 3 HR, 13 RBI, 15 Runs)