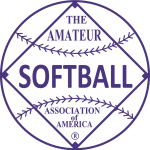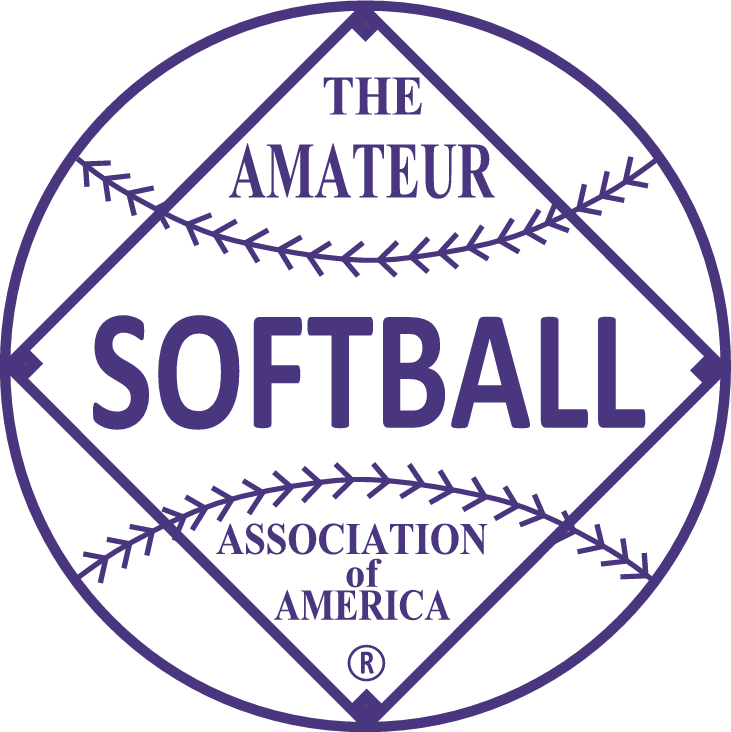 2023 held at Hall of Fame Stadium Complex in Oklahoma City, Oklahoma on September 3-4.
---
Champion – RoofX/Revolution Athletics, Topeka, Indiana
Runner Up – LSR/Riot, Jasonville, Indiana
---
Closing out Labor Day weekend and the 2023 event season at the USA Softball Hall of Fame Complex, RoofX/Revolution Athletics earned the Men's Class A Slow Pitch National Championship title today following a dominant 34-12 (four innings) run-rule win over LSR/Riot in the final contest. The Championship squad ended the double-elimination tournament with the lone undefeated record and 139 runs scored across five games played.
Making its way to the Championship contest with a pristine 4-0 record, RoofX/Revolution Athletics kicked off the tournament on Sunday morning with a 24-8 win against BYB Sports followed by three additional victories over T's 13 (24-5), Thunder/Chosen/RF/Beloli (31-15) and Ductech/Budweiser (26-20) to advance to the title game on Monday, Sept. 4.
The tournament Runner-Up, LSR/Riot, started its path to the Championship with two wins against Infinity Contractors (33-24) and Comatose/S2N/Monsta (33-28) before falling to Ductech/Budweiser, 25-17, to drop to the loser's bracket on Sunday evening. Responding with a 39-run game to pick up a win over T's 13, the squad earned a spot in Monday's play, going on to defeat Comatose/S2N/Monsta, 42-28, before redeeming itself with a 33-13 run-rule win against Ductech/Budweiser to move on to the Championship contest against RoofX/Revolution Athletics.
Rolling into its third game on Championship Monday, LSR/Riot opened with a pair of singles followed by a home run to left field to jump ahead to an early 3-0 lead. Unfazed and fresh in its first appearance of the day, RoofX/Revolution Athletics led off with a double, single and sac-fly to put one on the board in its half of the inning while back-to-back singles followed by a walk set the stage for another sac-fly and a home run as RoofX/Revolution Athletics took the lead, 7-3, going into the second. Three home runs for LSR/Riot in the next at-bat was enough to tie the game but a one-out triple and its third sac-fly allowed RoofX/Revolution Athletics to pull ahead once again – taking an 8-7 lead after two innings of play. The competition continuing through the third inning, LSR/Riot pieced together a pair of singles and home runs to plate five runs to steal back the 12-8 lead while RoofX/Revolution Athletics answered back with four quick runs of its own to open the bottom of the frame and keep its foot on the gas – loading the bases and blasting a grand slam to center field to extend the lead, 17-12. LSR/Riot mustered two singles in the top of the fourth but could not manage to score a run as the game advanced to the bottom of the frame with the momentum favoring RoofX/Revolution Athletics. Scoring 17 runs on no outs, the RoofX/Revolution Athletics offense exploded in its fourth at-bat to propel the squad to a 34-12 (four innings) run-rule victory and the 2023 USA Softball Men's Class A National Championship title.
The RoofX/Revolution Athletics compiled a .660 batting average and .677 on-base percentage in its five games while also recording a 1.469 slugging percentage and blasting 138 hits – including 61 singles, 30 doubles, two triples and 45 home runs while walking 19 times. Two members of the U.S. Men's Futures Slow Pitch National Team were represented on the Championship squad with Jeremy Fry and Ryan McClanahan helping to lead the team to victory.
Posting a 5-2 record throughout the tournament, LSR/Riot tallied 213 hits – 117 singles, 30 doubles, six triples and 60 home runs – combining for a .625 team batting average and a .649 on-base percentage with 207 runs and 27 walks.
---
MVP – Kyle Miller, RoofX/Revolution Athletics (17-19, .895, 6 HRs, 16 RBIs, 12 Runs)
HR Leader – Mitchell Dunse, Comatose/S2N/Monsta (22-32, .688, 33 RBIs, 13 Runs) – 10
Batting Leader – Kyle Miller, RoofX/Revolution Athletics –  (17-19, 6 HRs, 16 RBIs, 12 Runs) – .895
---
ASA A FIRST TEAM ALL AMERICANS
P – Jerry Williams – LSR/Riot (18-26, .692, 2 HR, 14 RBI, 9 Runs)
IF – Jeremy Fry – Roofx/Revolution Athletics (17-22, .773, 6 HR, 18 RBI, 14 Runs)
IF – Steven Hathaway – LSR/Riot (23-30, 767, 3 HR, 16 RBI, 18 Runs)
IF – Erik Hilgren – Comatose/S2N/Monsta (27-33, .818, 7 HR, 31 RBI, 19 Runs)
IF – Tyler Jensen – T's 13 (16-20, .800, 2 HR, 8 RBI, 11 Runs)
IF – Jon Troyer – Roofx/Revolution Athletics (18-22, .818, 8 HR, 16 RBI, 16 Runs)
OF – Anthony Acevedo – Thunder/Chosen/RF/Beloli (15-21, .714, 3 HR, 11 RBI, 9 Runs)
OF – Mitch McLain – Tharaldson (15-19, .789, 5 HR, 10 RBI, 11 Runs)
OF – Jarred Vanderhoof – Thunder/Chosen/RF/Beloli (15-18, .833, 4 HR, 10 RBI, 15 Runs)
OF – Kye Winter – The Herd (13-17, .765, 3 HR, 9 RBI, 7 Runs)
UTIL – Tyler Barrett – BYB Sports (15-18, .833, 7 HR, 16 RBI, 10 Runs)
UTIL – Kyle Miller – Roofx/Revolution Athletics (17-19, .895, 6 HR, 16 RBI, 12 Runs)
UTIL – Jeff Roxby – Ductech/Budweiser (18-24, .750, 8 HR, 18 RBI, 17 Runs)
UTIL – Zack Woodside – The Herd (13-17, .765, 8 HR, 20 RBI, 13 Runs)
UTIL – Branden Yoder – RoofX/Revolution Athletics (17-22, .773, 6 HR, 21 RBI, 16 Runs)
ASA A SECOND TEAM ALL AMERICANS
P – Justin Mucciarelli – Roofx/Revolution Athletics (7-13, .538, 3 RBI, 4 Runs, 5-0 pitching)
IF – Faron Fry – Roofx/Revolution Athletics (15-22, .722, 5 HR, 12 RBI, 10 Runs)
IF – Cory Neugebauer – Ductech/Budweiser (16-23, .696, 2 HR, 9 RBI, 10 Runs)
IF – Michael Rainier – LSR/Riot (28-38, .737, 6 HR, 16 RBI, 28 Runs)
IF – Mike Snyder – BYB Sports (14-19, .737, 4 HR, 9 RBI, 19 Runs)
IF – Tanner Unkel – The Herd (13-18, 722, 5 HR, 12 RBI, 13 Runs)
OF – Adam Aceto – Ductech/Budweiser (13-28, .722, 2 HR, 11 RBI, 11 Runs)
OF – Austin Andrews – Comatose/S2N/Monsta (24-32, .750, 4 HR, 15 RBI, 22 Runs)
OF – Matt Stefanski – Comatose/S2N/Monsta (24-33, .727, 4 HR, 9 RBI, 22 Runs)
OF – Damian Wiblin – Northwoods Elite/Pure (13-19, .684, 6 HR, 17 RBI, 10 Runs)
UTIL – Mitchell Dunse – Comatose/S2N/Monsta (22-32, .688, 10 HR, 33 RBI, 13 Runs)
UTIL – Zack Goleniak – LSR/Riot (27-37, . 730, 9 HR, 27 RBI, 26 Runs)
UTIL – Terry Lambright – Roofx/Revolution Athletics (16-22, .727, 3 HR, 14 RBI, 13 Runs)
UTIL – Phil Matte – Comatose/S2N/Monsta (26-36, .722, 4 HR, 11 RBI, 23 Runs)
UTIL – Dan Rothbauer – Northwoods Elite/Pure (14-19, .737, 6 HR, 11 RBI, 11 Runs)
---
OTHERS
Craig Colb, Northwoods Elite (16-19, .842, 4 HR, 9 RBI, 10 Runs)
Travis Noor, Northwoods Elite (16-19, .842, 2 HR, 11 RBI, 11 Runs)
AJ Bilslend, T's 13 (11-14, .786, 4 HR, 15 RBI, 11 Runs)
Hunter Beehler, Theraldson's (13-19, .684, 5 HR, 9 RBI, 11 Runs)
Brandon Streets, Thunder/Chosen (15-22, .682, 6 HR, 18 RBI, 13 Runs)
Alex Hovey, The Herd (12-18, .667, 4 HR, 8 RBI, 8 Runs)
Richard Roccobaldo, LSR/Riot (21-32, .656, 9 HR, 26 RBI, 16 Runs)
Kyle Pearson (LA), Thunder/Chosen (15-22, .652, 3 HR, 9 RBI, 11 Runs)
Andrew Hall, LSR/Riot (23-36, .639, 9 HR, 26 RBI, 12 Runs)
Austin Dawe, Thunder/Chosen (11-18, .611, 4 HR, 11 RBI, 9 Runs)
Ryan Pennebaker, T's 13, (11-19, .579, 6 HR, 16 RBI, 10 Runs)
Ryan McClanahan, RoofX/Revolution (12-22, 545, 2 HR, 11 RBI, 9 Runs)
---
FINAL STANDINGS
1. RoofX/Revolution Athletics, Topeka, IN (5-0)
2. LSR/Riot, Jasonville, IN (5-2)
3. Ductech/Budweiser, South St. Paul, MN (3-2)
4. Comatose/S2N/Monsta, Beloit, WI (4-2)
5t. Thunder/Chosen/RF/Beloli, Gladewater, TX (3-2)
5t. T's 13, Omaha, NE (3-2)
7t. Tharaldson, Fargo, ND (2-2)
7t. Northwoods Elite/Pure, Bloomer, WI (2-2)
9t. BYB Sports, N/A (2-2)
9t. Texas5/DadBods/Legacy Health, Houston, TX (1-2)
9t. Infinity Contractors, Tulsa, OK (1-2)
9t. The Herd, Urbandale, IA (2-2)
13t. Dirty Vegas/Steel/Envy, Groves, TX (0-2)
13t. Taqueros, N/A (0-2)
13t. Elevate & Celebrate, Choctaw, OK (0-2)
13t. Rogers' Rabbits, Little Rock, AR (1-2)
17t. BSL/S&S Landscaping/Juno/Dirt Dogs, Wallingford, CT (0-2)
17t. Vivid/Killbombers, Frisco, TX (0-2)
---