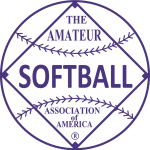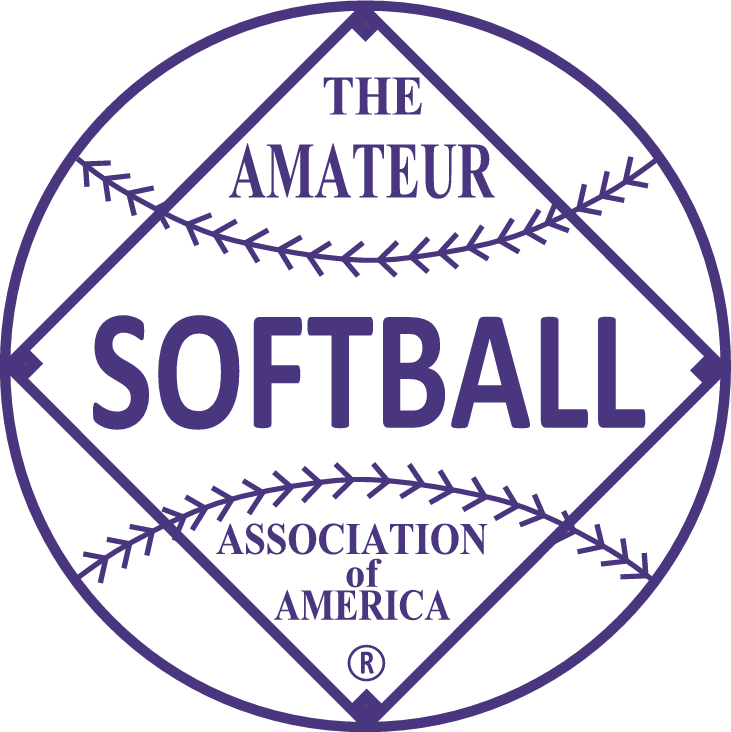 2012 held at ASA Hall of Fame Stadium Complex in Oklahoma City, Oklahoma on September 28-30.
---
Champion – Sonny's Softball Club Casper, Wyoming
Runner Up – 3rd St./TPS/Team Cincinnati Cincinnati, Ohio
---
Sonny's of Casper, Wyoming captured the ASA Class A National title having won 3 straight games while defeating 3rd Street Financial of Cincinnati 19-18 in the "if" game. With a 6-1 record, Sonny's put together quite a run on the last day despite entering the loser's bracket late Saturday night by none other than 3rd Street. Sonny's shortstop Jonathan Lenz was named the tournament MVP, recording a batting average of .743 (26-35). Teammate Chris Greinert recorded a remarkable 42 RBI and earned the home run title with 14.
---
MVP – Jonathan Lenz, Sonny's Softball Club (26-35, .743, 3 HR, 9 RBI, 25 Runs)
HR Leader – Chris Greinert, Sonny's Softball Club (26-34, .765, 42 RBI, 24 Runs) – 14
Batting Leader – Brian Zirkle, Nordkap (21-24, 1 HR, 7 RBI, 15 Runs) – .875
---
2012 FIRST TEAM ALL AMERICANS
P – Roger Drake, 3rd St./TPS/Team Cincinnati (21-31, .677, 6 HR, 19 RBI, 23 Runs)
IF – Jonathan Lenz, Sonny's Softball Club (26-35, .743, 3 HR, 9 RBI, 25 Runs)
IF – Brad Reckhart, Annihilation/Easton (28-22, .818, 4 HR, 14 RBI, 10 Runs)
IF – Kyle Moyer, Desert Falls/Dirty/DeMarini (21-28, .750, 10 HR, 25 RBI, 18 Runs)
IF – Larry Wert, 3rd St./TPS/Team Cincinnati (20-30, .667, 1 HR, 8 RBI, 13 Runs)
IF – Lexi Ramirez, Sonny's Softball Club (18-25, .720, 7 HR, 15 RBI, 17 Runs)
OF – Brian Zirkle, Nordkap (21-24, .875, 1 HR, 7 RBI, 15 Runs)
OF – Mike Rogers, 3rd St./TPS/Team Cincinnati (27-34, .794, 5 HR, 13 RBI, 23 Runs)
OF – Nick Santana, Desert Falls/Dirty/DeMarini (15-18, .833, 2 HR, 8 RBI, 14 Runs)
OF – Westy Guill, Sonny's Softball Club (23-29, .793, 13 HR, 33 RBI, 19 Runs)
UTIL – Reggie Schulte, Annihilation/Easton (26-32, .813, 9 HR, 25 RBI, 21 Runs)
UTIL – Jeremy Yates, Annihilation/Easton (24-30, .800, 6 HR, 15 RBI, 22 Runs)
UTIL – Chris Greinert, Sonny's Softball Club (26-34, .765, 14 HR, 42 RBI, 24 Runs)
UTIL – Jayson Scott, 3rd St./TPS/Team Cincinnati (21-32, .656, 6 HR, 13 RBI, 23 Runs)
UTIL – Manny Liriano, Sonny's Softball Club (22-32, .688, 5 HR, 15 RBI, 22 Runs)
2012 SECOND TEAM ALL AMERICANS
P – Tyson Steele, Desert Falls/Dirty/DeMarini (17-23, .739, 4 HR, 11 RBI, 10 Runs)
IF – Adam Peterson, BBS/Miken (20-25, .800, 4 HR, 12 RBI, 19 Runs)
IF – Brett McCollum, Nordkap (19-24, .792, 7 HR, 20 RBI, 12 Runs)
IF – Kyle Decker, BBS/Miken (17-24, .708, 3 HR, 9 RBI, 20 Runs)
IF – Kevin Bazat, Annihilation/Easton (19-27, .704, 1 HR, 9 RBI, 21 Runs)
IF – Bryson Baker, Annihilation/Easton (23-33, .697, 3 HR, 7 RBI, 19 Runs)
OF – Jeremy Isenhower, BBS/Miken (14-19, .737, 6 HR, 22 RBI, 11 Runs)
OF – Brian Wegman, Annihilation/Easton (22-30, .733, 8 HR, 16 RBI, 23 Runs)
OF – Scott Zacienski, Nordkap (16-23, .696, 3 HR, 11 RBI, 15 Runs)
OF – Brandon Dillion, Nordkap (18-26, .692, 6 HR, 14 RBI, 14 Runs)
UTIL – Chris Larsen, Desert Falls/Dirty/DeMarini (14-18, .778, 7 HR, 17 RBI, 12 Runs)
UTIL – Geno Buck, Annihilation/Easton (21-29, .724, 3 HR, 13 RBI, 16 Runs)
UTIL – Brett Helmer, Annihilation/Easton (20-28, .714, 12 HR, 31 RBI, 21 Runs)
UTIL – JD Genter, Desert Falls/Dirty/DeMarini (16-23, .696, 3 HR, 11 RBI, 23 Runs)
UTIL – Kevin Filby, Nordkap (17-25, .680, 7 HR, 24 RBI, 15 Runs)
---
OTHER PLAYERS
Casey Rogowski, Team Combat/Pacific Headwear (14-15, .933, 6 HR, 21 RBI, 13 Runs)
Denny Crine, 4 the Fallen/Easton (13-15, .867, 7 HR, 24 RBI, 11 Runs)
Adam Rockoff, Desert Falls/Dirty/Demarini (21-27, .778, 4 HR, 11 RBI, 14 Runs)
Lee Powers, Shoppe/Team TPS (12-16, .750, 5 HR, 9 RBI, 11 Runs)
Travis Clark, Nordkap (17-25, .680, 2 HR, 6 RBI, 14 Runs)
Jon Jamison, 3rd Street Financial (23-34, .676, 8 HR, 25 RBI, 21 Runs)
John McCraw, Team Combat/Pacific Headwear (11-17, .674, 6 HR 13 RBI, 12 Runs)
Greg Connell, Annihilation/Easton (21-32, .656, 6 HR, 21 RBI, 21 Runs)
David Kessler, 3rd Street Financial (22-35, .629, 7 HR, 23 RBI, 23 Runs)
Rusty Bumgardner, Diosa ASP Plumbing Miken (11-18, .611, 2 HR, 8 RBI, 8 Runs)
---
FINAL STANDINGS
1. Sonny's Softball Club Casper, WY (6-1)
2. 3rd St./TPS/Team Cincinnati Cincinnati, OH (5-2)
3. Annihilation/Easton Cicero, NY (4-2)
4. Desert Falls/Dirty/Demarini Riverton, UT (3-2)
5t. BBS/Miken Stillwater, MN (4-2)
5t. Nordkap Big Lake, MN (3-2)
7t. 4 The Fallen/Easton/3N2 Anthem, AZ (2-2)
7t. Diosa/ASP Plumbing/Miken Mafia Norman, OK (3-2)
9t. Shoppe/Team TPS/Elite Florence, KY (1-2)
9t. Team Reebok/Long Haul/TYLA Bradenton, FL (1-2)
9t. Team Combat/Pacific Headwear/Derby Boys Anoka, MN (1-2)
9t. U.S. Armed Forces Ft. Sill, OK (2-2)
13t. BBS/All American/Easton/Xtreme Graphics Becker, MN (1-2)
13t. Xtreme/Combat Brooklyn Park, MN (1-2)
13t. Texoma Softball Club/Phonemasters Oklahoma City, OK (1-2)
13t. Stanley Law/TWP Oklahoma City, OK (1-2)
17t. Team Demarini/Famous Sports Portland, OR (0-2)
17t. Crashers Norman, OK (0-2)
17t. Seminoles Estero, FL (0-2)
17t. SW OK Outlaws Mangum, OK (0-2)