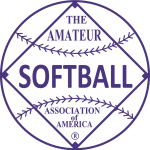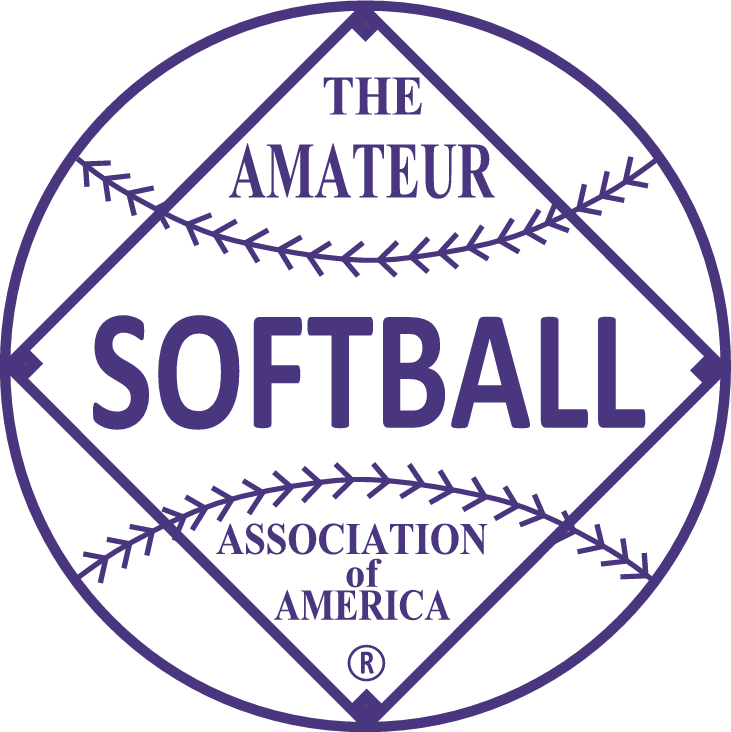 2011 held at Oklahoma City, Oklahoma on September 29-October 2.
---
Champion – Annihilation/PRI/Easton, Lawrenceburg, Indiana
Runner Up – R&M/Troupe/TCP/Easton, Burlington, Iowa
---
Annihilation lived up to its nickname in sweeping through a 14-team field to capture the 2011 ASA Class A National Championship at the ASA Hall of Fame Stadium with a 25-5 run-rule win over R&M/Troupe/Easton. Geno Buck pitched all of the wins for Annihilation and marked the second year in a row he was a member of the ASA 'A' National Championship team. Brett Helmer and teammate Travis Clark captured two of the top awards. Helmer was named MVP. He was 19-26, .826 average with 5 HR and 17 RBI. Clark was the tournament batting leader with a .864 average (19-22), with 15 runs scored and seven 2B. Annihilation went undefeated in their 5 games, outscoring their opponents 142-59. They has 32 hits in the final game with Greg Connell leading the way with a 4-5, 6 RBI game.
---
MVP – Brett Helmer, Annihilation PRI Easton (19-23, .826, 5 HR, 17 RBI)
HR Leader – Lee Powers, Long Haul Trucking (18-26, .692, 25 RBI, 15 Runs) – 9
Batting Leader – Travis Clark, Annihilation PRI Easton (19-22, 3 HR, 13 RBI, 15 Runs) – .864
---
2011 FIRST TEAM ALL AMERICANS
P – Geno Buck, Annihilation PRI Easton (17-23, .739, 3 HR, 7 RBI, 15 Runs)
IF – Vincent "Chente" Granados, R&M/Troupe/TCP/Easton (20-30, .667, 6 HR, 14 RBI, 19 Runs)
IF – Keith Anderson, R&M/Troupe/TCP/Easton (17-22, .773, 4 HR, 14 RBI, 16 Runs)
IF – Matt Pesso, Nordkap Construction/Tanel 360 (13-17, .765, 4 RBI, 11 Runs)
IF – Travis Clark, Annihilation PRI Easton (29-22, .864, 3 HR, 13 RBI, 15 Runs)
IF – Brett Helmer, Annihilation PRI Easton (19-23, .826, 5 HR, 17 RBI, 18 Runs)
OF – Mike Bowlin, Nordkap Construction/Tanel 360 (17-22, .773, 8 HR, 22 RBI, 19 Runs)
OF – Jason Branch, Sonny's/Desert Falls/Elite (14-19, .737, 5 HR, 13 RBI, 13 Runs)
OF – Bubba Mack, Annihilation PRI Easton (17-24, .708, 7 HR, 21 RBI, 16 Runs)
OF – Rick Baker, Annihilation PRI Easton (17-23, .739, 2 HR, 5 RBI, 19 Runs)
UTIL – LC Watson, Long Haul Trucking (18-24, .750, 5 HR, 16 RBI, 16 Runs)
UTIL – Brad Reckart, R&M/Troupe/TCP/Easton (15-21, .714, 3 HR, 6 RBI, 15 Runs)
UTIL – Kevin Filby, Nordkap Construction/Tanel 360 (15-20, .750, 7 HR, 19 RBI, 13 Runs)
UTIL – Charles Cunningham, Sonny's/Desert Falls/Elite (16-22, .727, 6 HR, 11 RBI, 13 Runs)
UTIL – Bryson Baker, Long Haul Trucking (19-27, .704, 2 HR, 7 RBI, 13 Runs)
---
OTHER PLAYERS
Brandon Dillon, Long Haul (16-23, .696, 2 HR, 7 RBI, 13 Runs)
Dennis Rulli, TYJA Sports (9-13, 692, 5 HR, 11 RBI, 10 Runs)
BJ Fulk, Long Haul (17-25, .680, 2 HR, 10 RBI, 16 Runs)
Brian Wegman, Annihilation PRI (17-25, .680, 5 HR, 10 RBI, 16 Runs)
Jimmy Salas, Long Haul (16-25, .640, 6 HR, 16 RBI, 13 Runs)
Greg Connell, Annihilation PRI (17-27, .630, 4 HR, 16 RBI, 14 Runs)
---
FINAL STANDINGS
1. Annihilation/PRI/Easton Lawrenceburg, IN (5-0)
2. R&M/Troupe/TCP/Easton Burlington, IA (5-2)
3. Long Haul Trucking Albertville, MN (3-2)
4. Sonny's/Desert Falls/Elite Casper, WY (3-2)
5t. Nordkap Construction/Tanel 360 Coon Rapids, MN (3-2)
5t. Precision Chicago, IL (3-2)
7t. TYJA Sports/Easton Great Neck, NY (2-2)
7t. Fence Brokers/Game Time Supply/Worth Bryant, AR (2-2)
9t. Anytime Fitness/Easton/Wicked Sports Minneapolis, MN (1-2)
9t. Honey Badgers/Enid Merchants Enid, OK (1-2)
9t. Aspnation.com San Antonio, TX (1-2)
9t. Armed Forces Washington, DC (1-2)
13t. Team DeMarini Santa Clara, CA (0-2)
13t. Evicted Norman, OK (0-2)
13t. Rent King/Ambush Norman, OK (0-2)