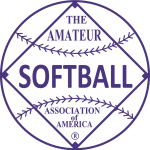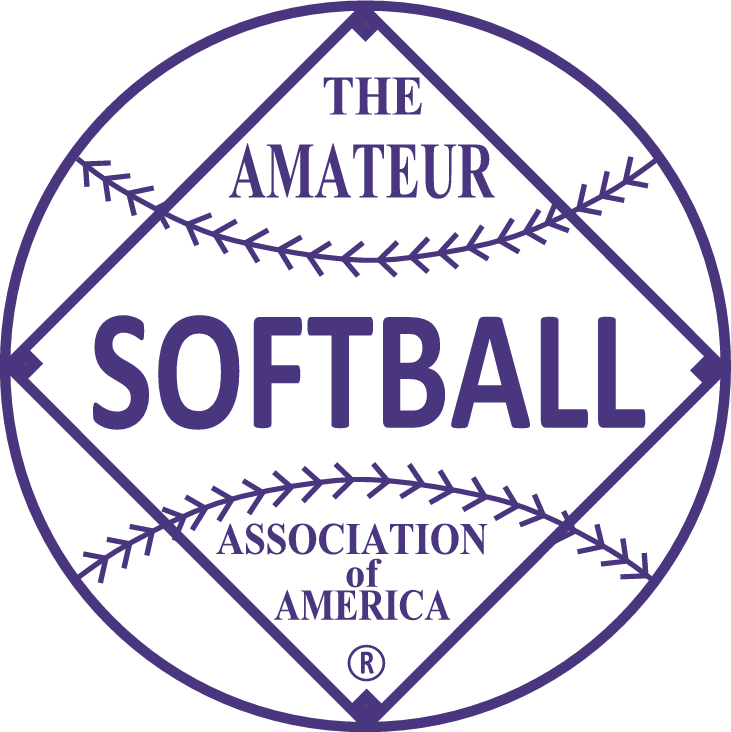 1976 held at Dill Softball Center and Al Caniglia Field in Omaha, Nebraska on May 13-16.
---
Champion – Michigan State Spartans (24-4)
Runner Up – Northern Colorado (19-5)
---
The eighth Women's College World Series (WCWS) was held in Omaha, Nebraska on May 13–16, with nineteen college softball teams meeting in the 1976 ASA/AIAW fastpitch softball tournament. Most of the teams had won state championships. This was the last WCWS before the adoption of regional qualifying tournaments. Because college softball had not yet been separated into competitive divisions, large and small colleges competed together in one overall national championship.
Michigan State, the third-place team a year ago, won the Women's College World Series Sunday with a 3-0 victory over the University of Northern Colorado at Al Caniglia Field.
The final day's games were moved from Dill Field to the Astro turfed stadium at the University of Nebraska at Omaha because of rain and wet grounds.
Gloria Becksford, who pitched and won all five Michigan State tournament games. allowed Northern Colorado. 5-2 for the tournament, only three hits, all singles, in the championship game.
The three Michigan State runs were all unearned and all scored in the top of the sixth inning. Right fielder Susan Law-son opened the inning with a single and scored one out later when shortstop Carol Hutchins reached on an error.
Centerfielder Nancy Green filed out, but first-baseman Gayle Barrons and left fielder Laury Ward followed with consecutive run-scoring singles.
Earlier in the afternoon, Michigan State and Northern Colorado each defeated the defending champion University of Nebraska at Omaha.
UNO finished third and Arizona State fourth. Both had 3-2 records. Michigan State shut out UNO, 1-0, with Miss Becksford pitching a four-hitter. Then Northern Colorado defeated UNO, 3-2. avenging an earlier 3-2 loss to the Maverettes Phyllis Schachterle, who relieved in the second inning, earned the victory.
Marlene McCauley pitched both games for UNO, dripping her tournament record to 2-2. In Sunday's first game, Arizona State defeated Tarkio College, 5-4, in a completion of a game suspended in the second inning Saturday afternoon because of rain.
Northern Colorado then eliminated Arizona State with a 13-3 victory. Venus Jennings broke that game open with a grand slam home run in the bottom of the fifth inning, the only extra-base hit all day.
---
MVP – N/A
Batting Leader – Diane Spoelstra, Michigan State (7-15, .467)
HR Champion – N/A
---
OTHERS
Gloria Becksford, Michigan State (5-0, 3 straight shutouts)
---
ALL TOURNAMENT TEAM
N/A
---
SCORES
Minnesota 5 Oregon 1
Cal State-Sacramento 5 Utah 1
East Stroudsburg 10 South Carolina 0
Northern Iowa 3 Northern State 1
Nebraska-Omaha 10 Mayville State 0
Tarkio 3 Indiana State 0
Illinois State 7 Northwestern Oklahoma State 0
Northern Colorado 1 Texas-Arlington 0
Michigan State 2 Minnesota 1
Kansas defeated Cal-State Sacramento
Arizona State 14 East Stroudsburg 4
Utah 5 Northern State 1 (Northern State eliminated)
Oregon 11 Mayville State 0 (Mayville State eliminated)
South Carolina 5 Northwestern Oklahoma State 1 (Northwestern Oklahoma State eliminated)
Cal State-Sacramento 6 Minnesota 1 (Minnesota eliminated)
East Stroudsburg 4 Utah 1 (Utah eliminated)
Indiana State 14 Oregon 6 (Oregon eliminated)
Texas-Arlington 3 South Carolina 0 (South Carolina eliminated)
Michigan State 6 Kansas 5
Arizona State 2 Northern Iowa 0
Nebraska-Omaha 3 Tarkio 1
Northern Colorado 5 Illinois State 1
Tarkio 3 East Stroudsburg 0 (East Stroudsburg eliminated)
Illinois State 6 Cal State-Sacramento 3 (Cal-State Sacramento eliminated)
Northern Iowa 10 Indiana State 2 (Indiana State eliminated)
Texas-Arlington 2 Kansas 0 (Kansas eliminated)
Michigan State 2 Arizona State 0
Nebraska-Omaha 3 Northern Colorado 2
Tarkio 5 Illinois State (Illinois State eliminated)
Northern Iowa 6 Texas-Arlington 0 (Texas-Arlington eliminated)
Arizona State 5 Tarkio 4 (Tarkio eliminated)
Northern Colorado 1 Northern Iowa 0 (Northern Iowa eliminated)
Michigan State 1 Nebraska-Omaha 0
Northern Colorado 13 Arizona State 3 (Arizona State eliminated)
Northern Colorado 3 Nebraska-Omaha 2 (Nebraska-Omaha eliminated)
Michigan State 3 Northern Colorado 0 (Northern Colorado eliminated)
---
FINAL STANDINGS
1. Michigan State Spartans (5-0)
2. Northern Colorado Bears (5-2)
3. Nebraska–Omaha Mavericks (3-2)
4t. Arizona State Sun Devils (3-2)
5t. Tarkio College Owls (3-2)
5t. Northern Iowa Panthers (3-2)
7t. Illinois State Redbirds (2-2)
7t. Texas–Arlington Mavericks (2-2)
9t. East Stroudsburg State Warriors (2-2)
9t. Cal State–Sacramento Hornets (2-2)
9t. Kansas Jayhawks (1-2)
9t. Indiana State Sycamores (1-2)
13t. Utah Runnin' Utes (1-2)
13t. Oregon Ducks (1-2)
13t. South Carolina Gamecocks (1-2)
13t. Minnesota Golden Gophers (1-2)
17t. Northwestern Oklahoma State (0-2)
17t. Northern State Wolves (0-2)
17t. Mayville State Comets (0-2)