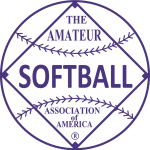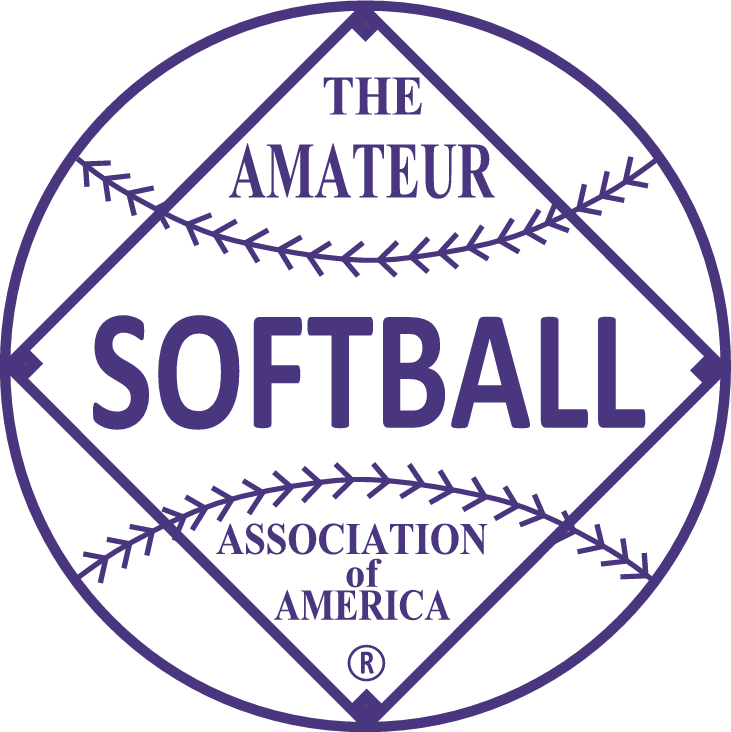 1971 held at Louisville, Kentucky.
---
Co-Champion – Troy Redmen, Troy, OH
Co-Champion – St. Patrick's Knights of Columbus, Detroit, MI
---
This was the first year of the ASA A Men's Slow Pitch National Championships.
The Troy, Ohio, Redmen and St Patrick's K of C of Detroit, Mich were declared co-champions of the first "A" Open Slow Pitch Softball Tournament held in Louisville over the Labor Day weekend.
Both Troy and St. Patrick's had identical 4-0 records and were the only two teams left in the winner's bracket. The game between Troy and St. Patrick, was deadlocked 6-6 In the fifth Inning when rain washed out the tournament. St. Patrick's had just rallied for three runs to tie the score In the fifth winning.
Das Spellhaus of River Fells, Wisconsin was awarded second place and Freeport Merchants of Metro Rochester, New York was placed third.
The Class "A" meet drew-a field of 26 teams In Its first outing. Teams came from Kansas, Minnesota, New York, Wisconsin, Ohio, Delaware, Rhode Island, Indiana, Illinois, Virginia, Missouri, Pennsylvania, Michigan and six metro areas.
The winners bracket final between Troy Redmen and St. Patricks was tied 6-6 in the fifth inning when torrential rains came and washed away the rest of the tournament. Troy and St. Pats were awarded Co-Champs and Des Speilhaus of Wisconsin and Fairport Merchants of Rochester third and fourth respectively. Both were alive in the losers bracket. Jefferson County Merchants and 5&10 Tap were awarded 5th and 6th as they were still alive as well, but did not advance as far as the other two teams with one loss.
Also, Fairport Merchants defeated Jefferson County head-to-head. In the final few games played: Winner's bracket – Fairport Merchants defeated Jefferson County Merchants 4-1. Troy Redmen defeated Fairport Merchants 15-5. St. Patricks K of C defeated Milwaukee 5&10 Tap 10-3. In Loser's Bracket games; Des Speilhaus eliminated Schumachers 12-4. Jefferson Merchants eliminated Corbin Pepsi Cola.
---
FINAL STANDINGS
1t. Troy Redmen, Troy. Ohio (4-0)
1t. St. Patrick's K at C. Detroit 4 0
3. Das Spielhaus, River Falls, WI (6-1)
4. Freeport Merchants, Rochester, NY (2-1)
5t. Jeff Merchants, Louisville, KY (4-1)
5t. 5&10 Tap, Milwaukee, WI (2-1)
7t. Schumacher, St. Louis, MO (4-2)
7t. American Savings, Pekin, IL (3-2)
9t. Pepsi Cola, Corbin, KY (2-2)
9t. Wayside, Buffalo, MN (2-2)
9t. Shoney's, Richmond, VA (2-2)
9t. St. Elizabeth, Cincinnati, OH (2-2)
13t. Minnesota Mutual, St. Paul, MN (1-2)
13t. Moore Painting, Orlando, FL (1-2)
13t. Milford Merchants, Milford, MI (1-2)
13t. Howard Johnson, North Lexington (1-2)
17t. Mack's Lounge, Newport, RI (1-2)
17t. Local 185, Joliet, IL (1-2)
17t. Digby Dodgers, Indianapolis, IN (1-2)
17t. Hicks Chevrolet, Kansas City, MO (0-2)
17t. Embalmers, Wilmington, DE (0-2)
17t. Red Roosters, Grand Island, NE (0-2)
17t. Moody Blues, Louisville, KY (0-2)
17t. Portland AC, Louisville, KY (0-2)
25t. Kellwood, Brownsville, KY (0-2)
25t. Jet Sets, Pittsburgh, PA (0-2)