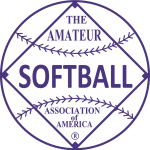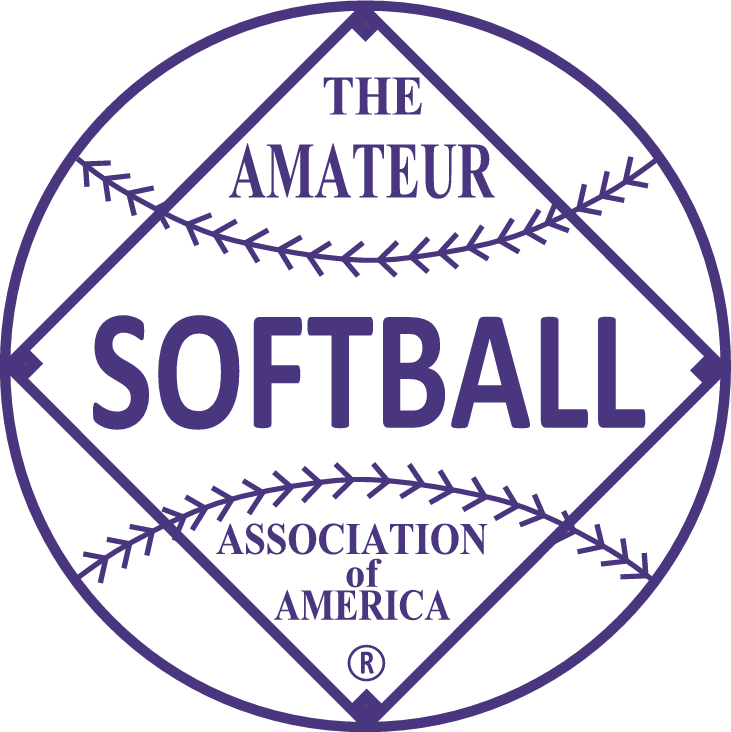 1977 held at Dill Softball Center in Omaha, Nebraska on May 25-29.
---
Champion – Northern Iowa Panthers (30-2)
Runner Up – Arizona Wildcats
---
The 1977 Women's College World Series (WCWS) was held in Omaha, Nebraska on May 25–29. Sixteen college softball teams met in the AIAW fastpitch softball tournament. This was the first WCWS in which regional tournaments were conducted for teams to qualify for the final tournament.
After appearing in three previous WCWS in 1973, 1975, and 1976, Northern Iowa won its first national championship by defeating Arizona, 7-0, in the "if necessary" game behind pitcher Pat Stockman.
Legendary Michigan head coach Carol Hutchins participated in the WCWS with Michigan State.
Paid attendance for the series was 5,251.
---
MVP – N/A
Batting Leader – Gayle Barrons, Michigan State (9-20, .450)
HR Leader – 6 tied at 1 (Brenda Marshall, Texas-Arlington; Cindy Salisbury, West Chester; Lisa Nicholson, Southwest Missouri State; June Koleber, Kansas; Gloria Graves, Kansas; DJ Parker, Northern Iowa)
---
OTHERS
Venus Jennings, Northern Colorado (.428, 9-21, 4 RBI)
Carmen King, Michigan State (.421, 8-19)
Jan Nelson, Southwest Missouri State (.417, 5-12, 4 RBI)
Kathy Drickey, Nebraska-Omaha (.409, 9-22, 2 RBI)
Kristie Koenig, Cal-State Sacramento (.400, 4-10)
Barb Wahlstrom, Northern Iowa (.375, 6-16, 1 RBI)
Lisa Nelson, Southwest Missouri State (.357, 5-14, 2 RBI)
Anne Davenport, Arizona (.350, 7-20, 3 RBI)
Connie Wichman, Nebraska-Omaha (.349, 8-23, 2 RBI)
Ann Anderson, Michigan State (.333, 6-18, 3 RBI)
Pat Bromley, Nebraska-Omaha (.333, 5-15, 1 RBI)
Carol Hutchins, Michigan State (.316, 6-19, 1 RBI)
Kris McCartney, Northern Iowa (.313, 5-16, 1 RBI)
Laurie Zoodsma, Michigan State (.300, 6-20, 2 RBI)
Paula Woodworth, Kansas (.300, 3-10)
Pat Stockman, Northern Iowa (3-1, 0.00 ERA, 3 shutouts)
Lou Piel, Northern Colorado (3-1, 0.00 ERA)
Gloria Graves, Kansas (2-0, 0.00 ERA)
Melanie Kyler, Arizona State (3-2, 0.49 ERA)
Penny Clayton, Southwest Missouri State (1-1, 1.06 ERA)
Marlene McCauley, Nebraska-Omaha (3-1, 1.16 ERA)
Michelle Thomas, Northern Iowa (2-0, 1.28 ERA)
Laurel Hills, Michigan State (2-1, 1.91 ERA)
Nancy Lyons, Michigan State (2-1, 1.93 ERA)
Tonja Adreon, Arizona (1-1, 2.04 ERA)
Phyliss Schachterle, Northern Colorado (1-1, 2.04 ERA)
Most Hits (9) Gayle Barrons, Michigan State; Venus Jennings, Northern Colorado; Kathy Drickey, Nebraska-Omaha.
Most Doubles (2) Anne Davenport, Arizona
Most Triples (2) Shelly Van Drimmelen, Cal-State Sacramento
Most RBI (5) Pat Stockman, Northern Iowa
Most Stolen Bases (4) Venus Jennings, Northern Colorado
---
SCORES
Nebraska-Omaha 6 Western Illinois 0
Arizona 4 Texas-Arlington 3
Southwest Missouri State 5 Springfield College 2
Arizona State 2 Cal-State Sacramento 1 (9 innings)
Northern Iowa 3 Southern Illinois 0
Kansas 1 Oklahoma State 0
Michigan State 6 West Chester State 2
Northern Colorado 6 Oregon State 0
Arizona 7 Nebraska-Omaha 4
Arizona State 2 Southwest Missouri State 0
Northern Iowa 4 Kansas 0
Michigan State 5 Northern Colorado 4 (8 innings)
Texas-Arlington 4 Western Illinois 1 (Western Illinois eliminated)
Cal-State Sacramento 6 Springfield 0 (Springfield eliminated)
Oklahoma State 3 Southern Illinois 2 (Southern Illinois eliminated)
Oregon State 8 West Chester State 6 (West Chester State eliminated)
Arizona 1 Arizona State 0
Northern Iowa 7 Michigan State 3
Northern Iowa 1 Arizona 0 (8 innings)
Northern Colorado 6 Texas-Arlington 0 (Texas-Arlington eliminated)
Kansas 5 Cal-State Sacramento 1 (Cal-State Sacramento eliminated)
Southwest Missouri State 3 Oklahoma State 1 (Oklahoma State eliminated)
Nebraska-Omaha 6 Oregon 0 (Oregon eliminated)
Northern Colorado 2 Kansas 1 (Kansas eliminated)
Nebraska-Omaha 2 Southwest Missouri State 1 (Southwest Missouri State eliminated, 10 innings)
Arizona State 2 Northern Colorado (Northern Colorado eliminated)
Michigan State 5 Nebraska-Omaha 1 (Nebraska-Omaha eliminated)
Michigan State 3 Arizona State 2 (Arizona State eliminated)
Arizona 2 Michigan State (Michigan State eliminated)
Northern Colorado 3 Nebraska-Omaha 0 (5th place game)
Arizona 1 Northern Iowa 0 (9 innings)
Northern Iowa 7 Arizona 0 (Arizona eliminated)
---
FINAL STANDINGS
1. Northern Iowa Panthers (5-1)
2. Arizona Wildcats (5-2)
3. Michigan State Spartans (4-2)
4. Arizona State Sun Devils (3-2)
5. Northern Colorado Bears (4-2)
6. Nebraska–Omaha Mavericks (3-3)
7t. Kansas Jayhawks (2-2)
7t. Southwest Missouri State (2-2)
9t. Texas–Arlington (1-2)
9t. CSU–Sacramento (1-2)
9t. Oklahoma State Cowgirls (1-2)
9t. Oregon State Beavers (1-2)
13t. Southern Illinois (0-2)
13t. West Chester State (0-2)
13t. Springfield College (0-2)
13t. Western Illinois (0-2)