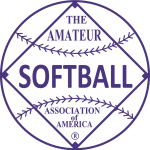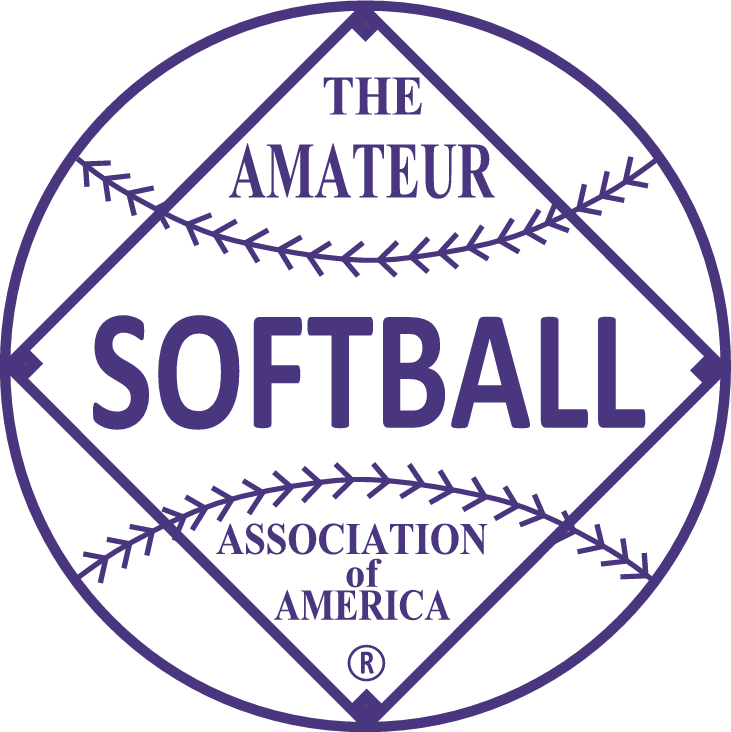 1997 held at Tifton, Georgia.
---
Champion: Fletch's Softball Club, Newark, Delaware
Runner Up: Shooters, Orlando, Florida
---
MVP – Carol Lewis, Fletch's
Batting Leader – Kelli Edwards, Fraley's (12-17) – .706
Home Run Leader – N/A
---
Carol Lewis led Fletch's to their third national championship in the last four years. This was her second MVP award.
---
1997 FIRST TEAM ALL AMERICANS
P – Cathie Cage, Fletch's Softball Club
C – Kimberly King, Shooters
1B – Dee Lippke, Orthopedic Institute Of Dayton
2B – Margie Ridgely, Fletch's Softball Club
3B – Sue Montgomery, Rocky's
SS – Carol Lewis, Fletch's Softball Club
OF – Val Brennan, Fletch's Softball Club
OF – Maryanne Kempf, Fletch's Softball Club
OF – Rebecca Williams, Shooters
OF – Mary Corbett, Rocky's
EP – Jodi Eickemeyer, Orthopedic Institute Of Dayton
UTIL – Tiffany Daniels, Shooters
UTIL – Jana Beckwith, Shooters
UTIL – Bev Jack, Fletch's Softball Club
UTIL – Leanne Hertsenberg, Fletch's Softball Club
1997 SECOND TEAM ALL AMERICANS
P – Sandy Zimmerman, Rocky's
C – Dana Stauffer, Rocky's
1B – Sheri Nidiffer, Fletch's Softball Club
2B – Teresa Mercer, Rocky's
3B – Kelli Edwards, Bill Fraley's Wildcats
SS – Terri Raley, Rocky's
OF – Vicky Medford, Rocky's
OF – Sonia Pez, Fletch's Softball Club
OF – Leslie Barton, Shooters
OF – Blanche Lamb, Sunbelt Blaze
EP – Sharon Hazen, Shooters
UTIL – Donna Campbell, Sunbelt Blaze
UTIL – Carla Polk, Owen's Sporting Goods
UTIL – Joyce Janyska, Rocky's
UTIL – Michelle Richardson, Shooters
1997 THIRD TEAM ALL AMERICANS
P – Lynda Hart, Orthopedic Institute Of Dayton
C – Martha Bzoskie, Macken Plumbing/Budweiser
1B – Jill Browning, Bill Fraley's Wildcats
2B – Laurie Thompson, Sunbelt Blaze
3B – Lisa Lines, Shooters
SS – Raven McElwee, Orthopedic Institute Of Dayton
OF – Shirley Cummins, Orthopedic Institute Of Dayton
OF – Tami McLaughlin, AME Group
OF – Amy May, Bill Fraley's Wildcats
OF – Brandy Brown, Sunbelt Blaze
UTIL – Noname Baudoin, RTM/Mr. Pizza
UTIL – Pam Goodwin, Owen's Sporting Goods
UTIL – Jaimi Stejskal, Macken Plumbing/Budweiser
UTIL – Tami Smith, Bill Fraley's Wildcats
UTIL – Kim Lamoureaux, Orthopedic Institute Of Dayton
---
FINAL STANDINGS
1. Fletch's Softball Club, Newark, DE (5-0)
2. Shooters, Orlando, FL (3-2)
3. Rocky's, Riviera Beach, FL (4-2)
4. Orthopedic Institute of Dayton, Dayton, OH (3-2)
5. Bill Fraley's Wildcats, Lexington, KY (3-2)
5. Sunbelt Blaze, Cochran, GA (3-2)
7. Owens Sporting Goods, Albany, GA (2-2)
7. Macken Plumbing/Budweiser, Rochester, MN (2-2)
9. RTM/Mr. Pizza, Rochester, MN (2-2)
9. Metro Enterprises, Louisville, KY (1-2)
9. Team Champions, Manassas, VA (1-2)
9. AME Group, Elk River, MN (2-2)
13. Grim's Glass, York, PA (1-2)
13. Aloha Tanning, Kokomo, IN (1-2)
13. Casey's Shell, Lynn, ME (1-2)
13. Cyclone Graphics, LaGrange, IN (1-2)
17. Croyles, Winchester, IN (0-2)
17. Quiet Thunder, Pittsburg, PA (0-2)
17. Armstrong Ceiling Lady Rebels, Murfreesboro, TN (0-2)