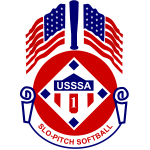 1979 held at Southgate, Michigan.
---
Champion – Little Caesar's, Detroit, Michigan
Runner Up – Fox Valley Lassies, St. Charles, Illinois
---
Little Caesars went undefeated and beat Fox Valley 8-0 in the championship game. The tournament was plagued by rain and rising flood waters.
---
MVP – Izzy Forester, Little Caesar's
Batting Leader – N/A
HR Leader – N/A
---
1979 ALL WORLD TEAM
P – Marcia Lackowski, Little Caesar's
P – Sally Worden, East Tennessee Mills
C – Vel Seldon, Fox Valley Lassies
1B – Jackie Huggins, Taylor Sports Stingers
1B – Helen Biddle, Fox Valley Lassies
2B – Amy Gierak, Taylor Sports Stingers
2B – Mo Morrisrow, Little Ceasar's
3B – Patty Rendine, Little Ceasar's
SS – Pan Rendine, Little Ceasar's
SS – Charlotte Dent, East Tennessee Mills
OF – Marcia Stark, Kentucky Fried Chicken
OF – Nancy Izzy Forrester, Little Caesar's
OF – Irene Dill, Springfield Robinettes
OF – Dottie Davis, Little Caesar's
OF – Jackie Cresco, Fox Valley Lassies
OF – Susan Slade, East Tennessee Mills
Manager – Mike Rendine, Little Caesar's
---
FINAL STANDINGS (Incomplete – 86 teams)
1. Little Ceasar's, Detroit, MI
2. Pace Electronics, Rochester, NY
All Sports Uniforms – Detroit, MI, Columbus Roadrunners – Columbus, OH, Proitti's – Rochester, NY also participated.