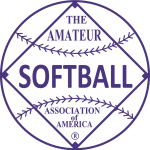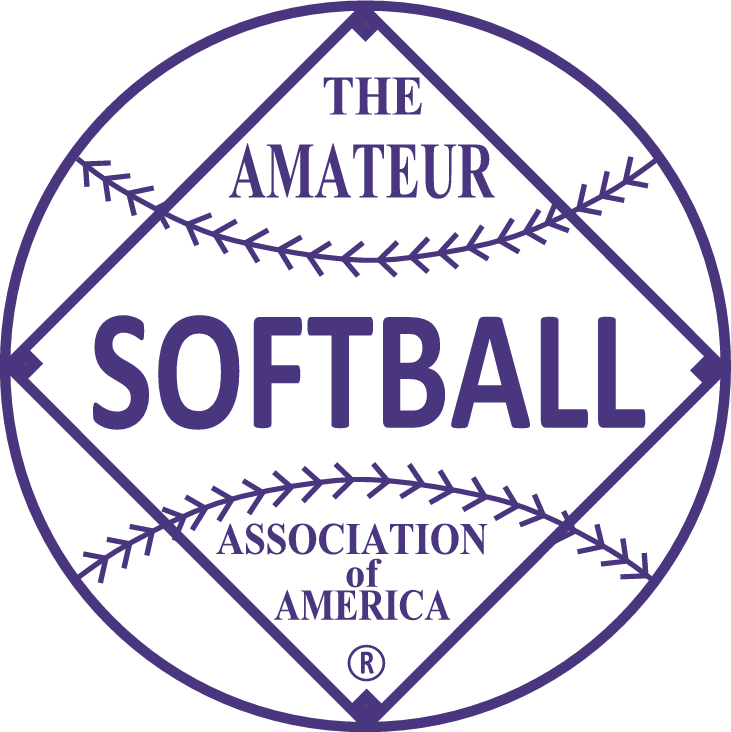 1971 held at Parma, Ohio.
---
Champion – Virginia Beach Pile Drivers, Virginia Beach, Virginia (100-22)
Runner Up – Little Caesar's, Southgate, Michigan (112-10)
---
Bert Smith hit a 3-run homer to spark the Piledrivers to a 9-4 win in the Championship Game over Little Caesars, who lost their opening round game to Howard's Furniture and won 8 straight games before being beaten in the final.
Bob Auten (11 HR, 19 RBI), Tex Collins (7 HR, 18 RBI), Bill Cole (6 HR, 10 RBI), Gary LaDue (4 HR, 10 RBI), Bob Malicki (5 HR, 15 RBI) and Mike Gouin (8 HR, 17 RBI) all led Little Caesars back to the final.
Johnny Dollar (14-23, .609, 14 RBI), Nick Sessoms and Lynwood Strickland all played a big role in the Piledrivers championship run. MVP Bert Smith came up big when it counted once again. He was 15-22 for a .682 average with 7 HR and 22 RBI.
---
MVP – Bert Smith, Pile Drivers
HR Leader – Jim Pucket, Little Caesar's – 13
Batting Leader – Bill Gatti, Jiffy's Club – .867
---
FIRST TEAM ALL-AMERICANS
P – Don Griever, Stroh's (13-14, .929, 6 HR, 16 RBI, 10 Runs)
P – Bob Auten, Little Caesars (20-38, .526, 11 HR, 19 RBI, 17 Runs)
C – Dave Lane, Trailways (12-18, .667, 5 HR, 10 RBI, 8 Runs)
C – Tex Collins, Little Caesars (13-25, .520, 7 HR, 18 RBI, 12 Runs)
1B – Terry Smith, Stroh's (11-13, .846, 10 HR, 19 RBI, 11 Runs)
2B – Nick Sessoms, Piledrivers (14-25, .560, 0 HR, 5 RBI, 14 Runs)
3B – Bill Cole, Little Caesars (16-32, .500, 6 HR, 10 RBI, 13 Runs)
SS – Don Jones, Howard's (9-16, .563, 0 HR, 0 RBI, 8 Runs)
OF – Bill Gatti, Jiffy Club (13-15, .867, 9 HR, 17 RBI, 13 Runs)
OF – Bert Smith, Piledrivers (15-22, .682, 7 HR, 22 RBI, 14 Runs)
OF – Andy Loya, Gene-Angelo's (12-19, .632, 4 HR, 9 RBI, 11 Runs)
OF – Jim Puckett, Little Caesars (21-30, .700, 13 HR, 26 RBI, 22 Runs)
UT – Ed Green, Pacific Standard Life (12-14, .857, 7 HR, 14 RBI, 9 Runs)
UT – Lynwood Strickland, Piledrivers (9-19, .474, 0 HR, 3 RBI, 4 Runs)
SECOND TEAM ALL-AMERICANS
P – Don Arndt, Howard's Furniture (9-18, .500, 3 HR, 11 RBI, 6 Runs)
P – Joe Yacabet, Gene-Angelo's (11-18, .611, 0 HR, 5 RBI, 5 Runs)
C – Myron Rozmark, Maplewood Plumbing (8-13, .615, 5 HR, 7 RBI, 6 Runs)
C – Preston Powell, Non Ferrous (10-18, .556, 6 HR, 9 RBI, 10 Runs)
1B – Emory Lucas, Century Tire (23-30, .767, 5 HR, 23 RBI, 17 Runs)
2B – Carl Tomsic, Gene-Angelo's (12-18, .667, 5 HR, 12 RBI, 6 Runs)
3B – John DeVoss, Pacific Standard (10-12, .833, 2 HR, 5 RBI, 5 Runs)
SS – Bob Malicki, Little Caesars (18-32, .523, 5 HR, 15 RBI, 11 Runs)
OF – Johnny Dollar, Piledrivers (14-23, .609, 3 HR, 14 RBI, 11 Runs)
OF – Tommy Maiden, Howard Furniture (12-18, .667, 2 HR, 5 RBI, 7 Runs)
OF – Jerry Marcum, Al Stokes VW (12-20, .600, 5 HR, 15 RBI, 13 Runs)
OF – Corky Rogers, Warren Motors (12-17, .706, 5 HR, 10 RBI, 12 Runs)
UT – Bob Rosin, Non Ferrous Metals (9-17, .529, 0 HR, 3 RBI, 6 Runs)
UT – Steve Loya, Gene-Angelo's (13-21, .619, 9 HR, 14 RBI, 12 Runs)
---
OTHERS
Tom Taylor, Century Tire (17-29, .586, 10 HR, 21 RBI, 15 Runs)
Bob Voss, Little Caesars (21-36, .583, 5 HR, 12 RBI, 18 Runs)
Gary Ladue, Little Caesars (19-35, .543, 4 HR, 10 RBI, 17 Runs)
Gene Fisher, Howard Furniture (8-17, .471, 5 HR, 12 RBI, 8 Runs)
Ron Potter, Jiffy Club (8-17, .471, 3 HR, 9 RBI, 8 Runs)
Mike Gouin, Little Caesars (18-40, .450, 8 HR, 17 RBI, 15 Runs)
Cobbie Harrison, Jiffy Club (9-20, .450, 3 HR, 7 RBI, 7 Runs)
Steve Massong, Century Tire (9-20, .450, 1 HR, 4 RBI, 9 Runs)
Mike Nye, Warren Motors (10-23, .433, 8 HR, 9 RBI, 10 Runs)
Tony Mazza, Little Caesars (13-34, .382, 1 HR, 7 RBI, 11 Runs)
---
FINAL STANDINGS
1. Pile Drivers, Virginia Beach, VA (6-0)
2. Little Caesars, Detroit, MI (8-2)
3. Non-Ferrous Metals, Cleveland, OH (4-2)
4. Century Tire, Cincinnati, OH (5-2)
5t. Howard's Furniture, Denver, NC (3-2)
5t. Gene's-Angelo's, Parma, OH (3-2)
7t. Al Stokes Volkswagon, Houston, TX (3-2)
7t. Maplewood Plumbing, St. Paul, MN (3-2)
9t. Warren Motors, Jacksonville, FL (3-2)
9t. Stroh's, Springfield, OH (2-2)
9t. Jiffy Club, Louisville, KY (3-2)
9t. Trailways, Knoxville, TN (3-2)
13t. Brookline YMC, Pittsburgh, PA (2-2)
13t. Virginia Door, Norfolk, VA (2-2)
13t. Pacific Standard Life, Davis, CA (2-2)
13t. Clutch Specialty, Mobile, AL (2-2)
17t. Al's Green Tavern, Rochester, NY (1-2)
17t. Green Belt Shell, Washington, DC (1-2)
17t. Johnny Mac's Sport, St. Louis, MO (1-2)
17t. Copper Hearth, Milwaukee, WI (1-2)
17t. Taylor Brothers, Providence, RI (1-2)
17t. Eastway Construction, Eastlake, OH (1-2)
17t. Queen City Motors, Burlington, VT (1-2)
17t. Valley Merchants, Langdale, AL (1-2)
25t. Cagles Cardinals, Lawton, OK (0-2)
25t. South-Shore Outdoor, Long Island, NY (0-2)
25t. Taggares, Othello, WA (0-2)
25t. Priced Rite Trophy, Salt Lake City, UT (0-2)
25t. Wilmer-Bilgere, St. Louis, MO (0-2)
25t. Daly Drive-In, Westland, MI (0-2)
25t. Heidelberg, Tacoma, WA (0-2)
25t. Curve Form, Youngstown, OH (0-2)