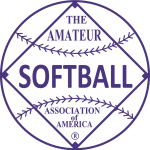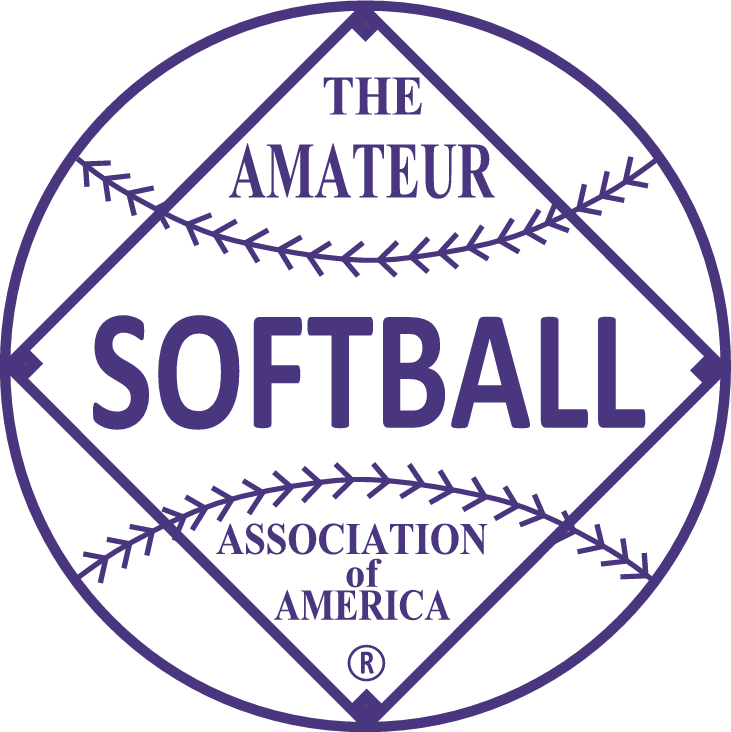 1991 held at Decatur, Illinois at Borg-Warner Field.
---
Champion – Raybestos Brakettes, Stratford, Connecticut (64-2)
Runner Up – California Knights, Burbank, California
---
Knocked into the losers bracket originally by the Knights, the Brakettes fought back to capture the first final 2-1 in 10 innings and then in the final championship game behind Pat Difficy's 2 Home Runs and Kathy Arendsen's pitching, walked away with a 8-0 victory to clinch the title. The Brakettes came back from a 5-0 deficit to defeat the Redding Rebels 8-6 in the loser's bracket final. They then came back in the first final, losing 1-0 and Knight pitcher Lori Harrigan on the mound and three outs to go, the Brakettes fought back to win a dramatic 10 inning 2-1 game. Which brought both teams to the winner take all championship game. The Brakettes won going way 8-0 on the strength of 3 home runs.
Barbara Reinalda was 1-0.
Chrissy Oliver was 1-0.
---
MVP – Lisa Fernandez, Raybestos Brackettes
HR Leader – Pat Dufficy, Stratford Brakettes – 3
Batting Leader – Charlotte Wiley, California Knights – .542
Bertha Tickey Pitching Award – Kathy Arendsen, Raybestos
Erv Lind Defensive Award – Julie Smith, Redding Rebels
---
FIRST TEAM ALL-AMERICANS
P – Kathy Arendsen, Raybestos Brakettes (3-0, 2 Shutouts, 0 ER, 8-0 shutout in championship game)
P – Michele Smith, Redding Rebels
P – Lori Harrigan, California Knights (2-1, 2 shutouts)
C – Suzy Brazney, Orange County Majestics
C – Denise Correa, Whittier Raiders
1B – Sheila Cornell Douty, Raybestos Brakettes
2B – Julie Smith, Redding Rebels
3B – Sharon Sodano, California Knights
SS – Dot Richardson, Raybestos Brakettes
OF – Jeannae Lambdin, Raybestos Brakettes
OF – Lisa Erickson, California Knights
OF – Kris Schmidt, Raybestos Brakettes
OF – Rina Foster, Redding Rebels
DP – Charlotte Wiley, California Knights (13-24, .542)
UTIL – Lisa Fernandez, Raybestos Brakettes (1-1 with save in first final, 22 K, 18 IP, 1 ER, .346 Average, 8 RBI, hit a 2-run Double in the final game)
SECOND TEAM ALL-AMERICANS
P – Susie Parra, Phoenix Sunbirds (2-1 with 30 K in 22 IP)
P – Cheri Kempf, Raybestos Brakettes (3-0)
P – Debbie Doom, Orange County Majestics (4-2)
C – Barb Booth, Redding Rebels
C – Doreen Denmon, Raybestos Brakettes
1B – Debbie Langevain, Whittier Raiders
2B – Karen Walker, Raybestos Brakettes
3B – Cindy Cooper, Redding Rebels
SS – Shari Johnson, California Knights
OF – Priscilla Rouse, California Knights
OF – Suzy Lady, Redding Rebels
OF – Xan Silva, Whittier Raiders
OF – Dionne Harris, Raybestos Brakettes
DP – Jill Justin-Coffel, Raybestos Brakettes (game winning hit in 10th inning of 2-1 first final to get to the "if" game)
UTIL – Amy Gelbach, Whittier Raiders
THIRD TEAM ALL-AMERICANS
P – Heather Compton, Whittier Raiders
P – DeDe Weiman, California Knights
P – Michele Granger, Whittier Raiders
C – Angie Jacobs, Redding Rebels
C – Leanne Bonifas, East Peoria Avantis
1B – Jodi Rathbun, East Peoria Avantis
2B – Pam Newton, Orange County Majestics
3B – Jill Matyuch, Orange County Majestics
SS – Ann Rowan, Whittier Raiders
OF – Jenny Condon, National Designwear
OF – Yvonne Gutierrez, Redding Rebels
OF – Carol Maioran, Budweiser Belles
OF – Natalie King, Phoenix Sunbirds
DP – Valerie Van Kirk, Whittier Raiders
UTIL – Nikki Busch, Orange County Majestics
---
FINAL STANDINGS
1. Raybestos Brakettes, Stratford, CT (8-1)
2. California Knights, Burbank, CA (5-2)
3. Redding Rebels, Redding, CA (4-2)
4. Whittier Raiders, Whittier, CA (4-2)
5t. Orange County Majestics, Orange, CA (4-2)
5t. Phoenix Sunbirds, Phoenix, AZ (4-2)
7t. West Frankfort Cards, Frankfort, IL (2-2)
7t. Budweiser Belles, Parsippany, NJ (4-2)
9t. First Page Metros, Washington, D.C. (2-2)
9t. Purity Bakery Sting, Decatur, IL (3-2)
9t. Topton VIPs, Topton, PA (1-2)
9t. St. Louis Classics, St. Louis, MO (3-2)
13t. Bloomington Lady Hearts, Bloomington, IL (2-2)
13t. Ballwin Saints, Ballwin, MO (2-2)
13t. East Peoria Avantis, East Peoria, IL (1-2)
13t. Des Moines Merchants, Des Moines, IA (1-2)
17t. Carterville Cougars, Carterville, IL (0-2)
17t. Michigan Cruise, Ann Arbor, MI (1-2)
17t. National Designerwear Bash Minneapolis, MN (1-2)
17t. Plymouth Blue Wave, Plymouth, MA (0-2)
17t. Celina Suns, Celina, OH (0-2)
17t. Decatur Rockettes, Decatur, IL (1-2)
17t. Texas Beverage KIDZ, TX (0-2)
17t. Mid-Michigan Express, Midland, MI (0-2)
25t. DeWyse Builders, Engadine, MI (0-2)
25t. Herrin Softball, Herrin, IL (0-2)
25t. DeFeo's Jersey Blue Jays, NJ (0-2)
---