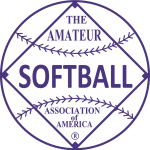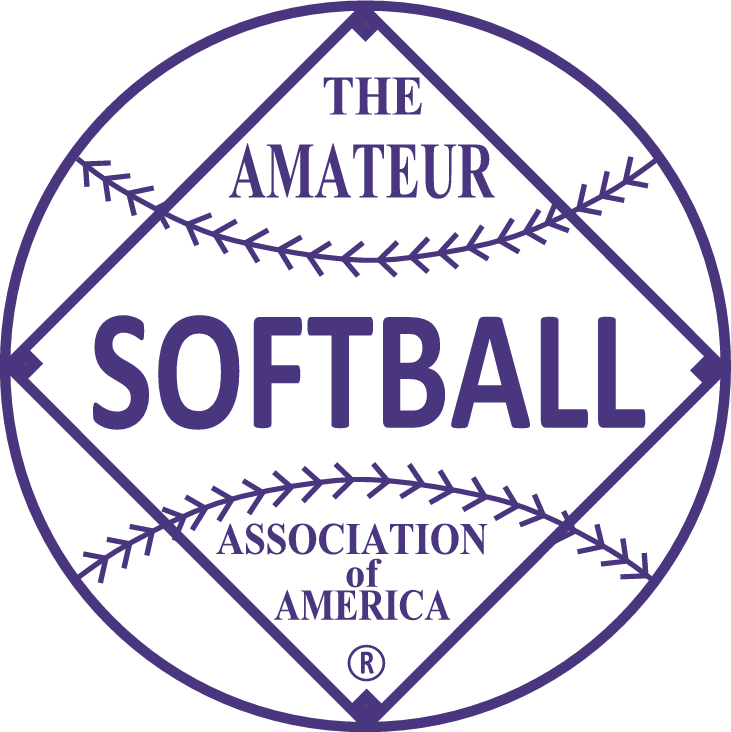 1991 held at Midland, Michigan.
---
Champion – Guanella Brothers, Santa Rosa, California (56-16)
Runner Up – Penn Corp, Sioux City, Iowa (118-11)
---
Chubb Tangarora lost his first game in this tournament after winning 5 straight. He struck out 19 batters. He was not to be denied in the final championship game. Exhausted and tired, he found the will to win a (3-2) game and the Championship. Penn Corp's middle of the batting order was on fire the whole tournament as Marty Kernagham, Mark Sorenson and Bill Boyer all hit over .400.
Defending Champ, Penn Corp lost their very first game and then came back through the losers bracket winning 10 straight game, including the first final to force the "if" game. But, they also had to beat Guanella pitcher Chubb Tangarora one more time. Tangarora had been dominating throughout the tournament, he lost a heart breaker in the first final. Penn Corp won the first final in 15 innings on David Boys bases loaded single to score Tim Wahl. Michael White was the winning pitcher and struck out 15.
Penn Corp's Pitching Staff – Michael White (3-0), Jimmy Seaman (1-1), Pete Sandman (2-0), and Doug Middleton (3-1) combined to go 9-2.
---
MVP – Chub Tangaroa, Guanella Brothers
Batting Leader – Randy Burnside, Penn Corp
HR Leader – Randy Burnside, Penn Corp – 4
HR Leader – Steve Scott, Midland Explorers – 4
Herb Dudley Pitching Award – Chub Tangaroa, Guanella Brothers (6-1) pitched 15 innings only to lose 1-0 to Penn Corp, thus forcing the extra game.  He came back 20 minutes later and defeated Penn Corp (3-2) in the finals. Tangaroa outdueled Penn Corp's  Michael White (3-0).
---
1991 FIRST TEAM ALL AMERICANS
P – Jimmy Moore, Seafirst Bank
P – Chub Tangaroa, Guanella Brothers
P – Michael White, Penn Corp
C – Greg Stockton, Bloomington Hearts
C – Tim Wahl, Penn Corp
1B – Mark Sorenson, Penn Corp
2B – Doug Streeter, Guanella Brothers
3B – Mike Parnow, Guanella Brothers
SS – Dave Johnson, Farm Tavern
OF – Rich Lira, Hertz
OF – Bill Boyer, Penn Corp
OF – Randy Burnside, Penn Corp
OF – Steve Scott, Midland Explorers
DP – Tod Stevenson, Bloomington Hearts
UTIL – Brad Underwood, Midland Explorers
1991 SECOND TEAM ALL AMERICANS
P – Al Rebling, Metros
P – Scott Plangger, Bloomington Hearts
P – Jody Hennigar, Farm Tavern
C – Brad Burrup, Miller Toyota
C – Don Trotter, Guanella Brothers
1B – Denny Place, Decatur Pride
2B – Mike Van Lannan, Farm Tavern
3B – Marty Kernaghan, Penn Corp
SS – Terry Wiebe, Decatur Pride
OF – Rob Gray, Miller Toyota
OF – Gary Payne, United Surgical Steel
OF – Rob Nixon, Faultless Rubber Company
DP – Paul Burnett, Penn Corp
UTIL – Doug Middleton, Penn Corp
1991 THIRD TEAM ALL AMERICANS
P – Terry Stapley, Miller Toyota
P – Darin Zack, Midland Explorers
P – Gene Green, Shantytown
C – Doug Filmore, Midland Explorers
C – Tony Simpson, Hertz
1B – Bob Heimeri, Silver Bullets
2B – Darrell Tilley, Midland Explorers
3B – Brian Martie, Bloomington Hearts
SS – Ray Atkinson, Seafirst Bank
OF – Mike Roe, Silver Bullets
OF – John Proctor, Hertz
OF – Keith Peterson, Bloomington Hearts
OF – Stan Graham, United Surgical Steel
DP – Barry Kahler, Decatur Pride
UTIL – Mike Tramel, Bosch-Rausch
---
FINAL STANDINGS
1. Guanella Brothers, Santa Rosa, CA (6-1)
2. Penn Corp, Sioux City, IA (10-2)
3. Decatur Pride, Decatur., IL (4-2)
4. Midland Explorers, Midland, MI (6-2)
5t. Seafirst Bank, Seattle, WA (3-2)
5t. Metros, Des Moines, IA (3-2)
7t. Bloomington Hearts, Bloomington., IL (4-2)
7t. Farm Tavern, Madison, WI (4-2)
9t. Miller Toyota, Salt Lake City, UT (3-2)
9t. Bosch-Rausch, Cedar Rapids, IA (2-2)
9t. Faultless Rubber Company, Ashland, OH (2-2)
9t. Planggers, Mishawaka., IN (4-2)
13t. Shantytown, Baltimore, MD (3-2)
13t. Silver Bullets, St. Paul, MN (2-2)
13t. United Surgical Steel, Montgomery, AL (3-2)
13t. Hertz, Topeka, KS (2-2)
17t. Shelbyville Sting, Shelbyville, IN (2-2)
17t. Boise Metros, Boise, ID (2-2)
17t. Cole County Marshall Jazz, Marshall, MS (2-2)
17t. Dolan & Murphy Shamrocks, Aurora., IL (1-2)
17t. Sioux City Soos, Sioux City, IA (1-2)
17t. Midwest GMC, St. Louis., MO (1-2)
17t. Plymouth Club, Marion., IN (1-2)
17t. Clearwater Bombers, Clearwater, FL (1-2)
25t. Moose Lodge, Fargo., ND (1-2)
25t. All-American Concrete, Lansing, MI (1-2)
25t. Denmark Dukes, Denmark., WI (1-2)
25t. Four Star Sports, Shelby, NC (0-2)
25t. Coors Light Sunners, Reading., PA (0-2)
25t. Meachem Steel, Schenectady, NY (0-2)
25t. Warack Trucking, Saginaw., MI (0-2)
25t. Jock Shop, Midland, MI (0-2)
33t. Woodstock, Woodstock, IL (0-2)
33t. OTB, Middletown, NY (0-2)
33t. Powergraphics, Atlanta, GA (0-2)
33t. Berwick Bank, Berwick, PA (0-2)
33t. Snitko Hearing Aid, Flint, MI (0-2)
33t. Rebels, Pine Bluff, AR (0-2)