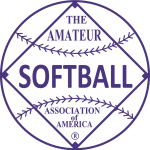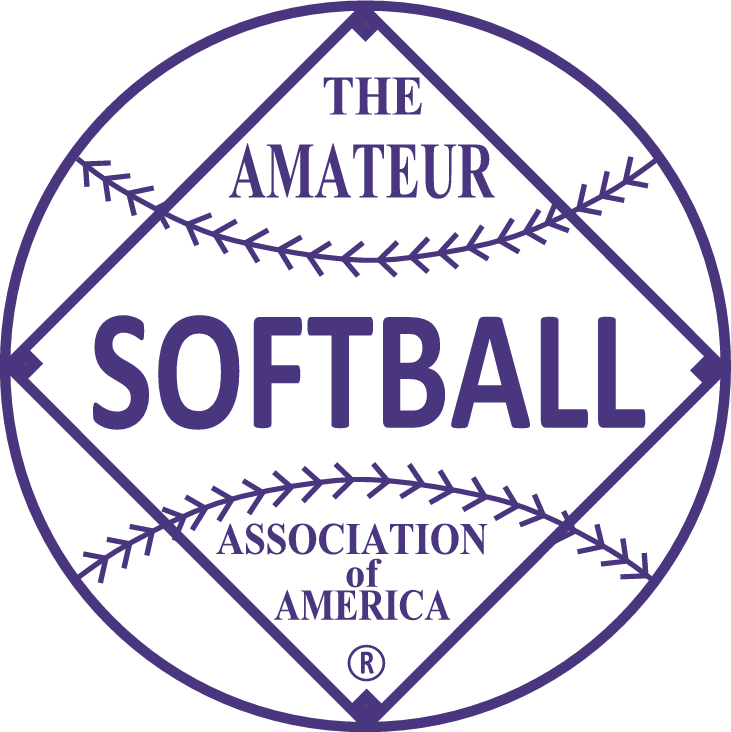 2000 held at Nogales, Arizona on August 31-September 4.
---
Champion – Meierhoffer, St. Joseph, Missouri (56-14)
Runner Up – The Farm, Madison, Wisconsin
---
MVP – Kerry Shaw, Meierhoffer
Batting Leader – Brett Alvey, Larry Miller Toyota – .538
HR Leader – Kerry Shaw, Meierhoffer
Herb Dudley Pitching Award – Chris Bigelow, Meierhoffer
---
Meierhoffer claimed its second ASA National Championship in the last three years over the Farm Tavern. They captured the title game with a 7-1 victory. Rich Lira was 4 for 4 with two runs scored. Todd Twatchmann added a 2-run homer in the 6th inning to seal the deal. Meierhoffer finished the season 56-14. Winning pitcher Chris Bigelow, who was 2-0 in the tournament didn't allow an earned run and was named the the most valuable pitcher. Meierhoffer's other pitcher, Doug Middleton was also 2-0 in the tournament. Kerry Shaw, who went 2 for 4 in the title game was selected as the tournament MVP.
The Farm defeated Larry Miller Toyota 5-1 to advance to the title game. Larry Miller Toyota, third on the tournament with a 3-2 record behind pitcher Peter Meredith, finished the season with a 74-15 record. Fourth place Decatur Pride finished the season 58-10. Miller Toyota defeated Decatur Pride 5-4 for the 3rd place spot as two legends hurled against each other. Peter Meredith of Miller Toyota defeated Michael White Decatur Pride.
Terry Luster and Todd Martin pitched for the Farm Tavern (no records were available).
Michael White, Decatur Pride (2-1, 20 IP, 15 K), Tim Jacobs (1-1) won the other game for the Pride, hurling a 8-0 3-hit shutout in the opener.
Doug Gillis was 1-2 pitching for the  Midland Explorers.
---
FIRST TEAM ALL-AMERICANS
P – Terry Luster, The Farm
P – Doug Middleton, Meierhoffer (2-0, 12 IP, 10 K)
P – Chris Bigelow, Meierhoffer (2-0, 14 IP, 14 K)
C – Todd Twachtman, Meierhoffer
1B – Shawn Rychcik, Decatur Pride
2B – Ehren Earleywine, Decatur Pride
3B – Brett Alvey, Larry Miller Toyota (7-13)
SS – Kerry Shaw, Meierhoffer (two 3-run HR vs Decatur Pride and then 2 for 4 in championship game vs the Farm)
OF – Mike Dryer, Meierhoffer
OF – Steve King, The Farm
OF – Kyle Magnusson, Larry Miller Toyota
OF – Steve Schott, Decatur Pride
DP – Boomer Brush, Decatur Pride
UTIL – Boyd Dallman, The Farm
UTIL – Brian Martie, The Farm
SECOND TEAM ALL-AMERICANS
P – Peter Meredith, Larry Miller Toyota (3-2)
P – Rusty Parkhurst, HIS Construction
C – Tim Wahl, Decatur Pride
1B – Todd Budke, The Farm
2B – Chris Miljavac, Meierhoffer
3B – Ross Dey, Meierhoffer
SS – Mark Moziejko, HIS Construction
OF – Tommy Gray, Larry Miller Toyota
OF – Rich Lira, Meierhoffer
OF – Tom Montgomery, Decatur Pride
OF – Tim Wargo, The Farm
UTIL – Vic Johns, Decatur Pride
UTIL – Mike Schweiger, Meierhoffer
UTIL – Peter Turner, Larry Miller Toyota
---
FINAL STANDINGS
1. Meierhoffer, St. Joseph, MO (4-0)
2. The Farm, Madison, WI (4-2)
3. Larry Miller Toyota, Salt Lake City, UT (3-2)
4. Decatur Pride, Decatur, IL (3-2)
5t. HIS Construction, Houston, TX (2-2)
5t. Midland Explorers, Midland, MI (1-2)
7t. Phoenix Merchants, Phoenix, AZ (1-2)
7t. 51 Classics, Portage, WI (0-2)
9t. Willcox Plaza Restaurant, Willcox, AZ (0-2)
9t. Si Senor, Nogales, AR (0-2)