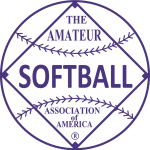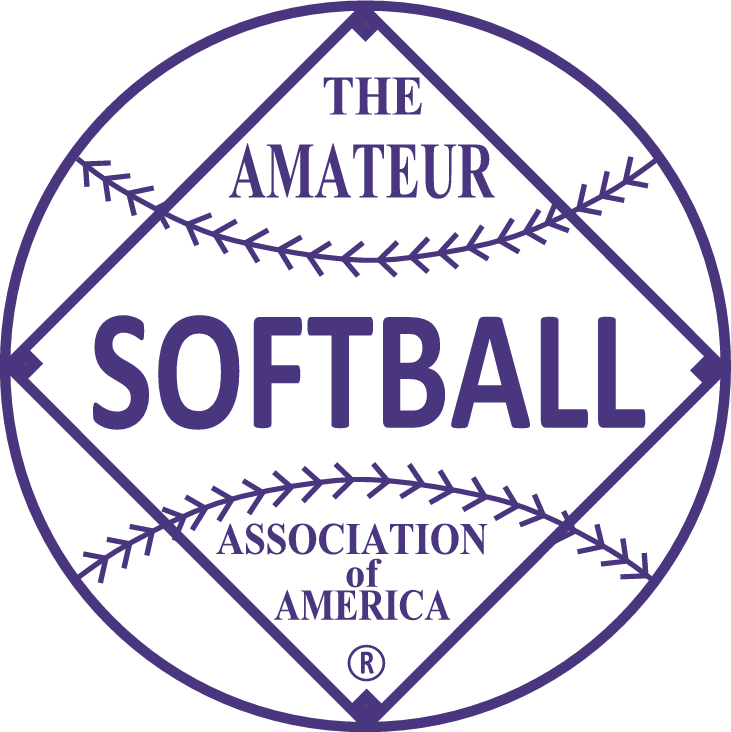 1978 held at Elk Grove, California.
---
Champion – Campbell's Carpets, Concord, California (93-15)
Runner Up – Howard's Furniture, Denver, North Carolina (133-30)
---
Campbell's Carpets realized their three year dream of an ASA National Championship by holding off the mighty Howard's Furniture in the championship.  Campbell's advanced to the finals with a convincing 41-12 win over American Realty. Denny Jones was 5-5 with two walks in the game. He also hit 3 HR as did Mike Cellura and Tom Sandau.
Howard's, sent to the loser's bracket by Ken Sander's Ford behind 4 HR each from Craig Elliott and Roger Mayo. Howard's then came back from the loser's bracket, defeating Nelson's Painting 25-21, despite 5 HR from Curtis Williams of Nelson's. Don Arndt and Stan Harvey hit 3 each for Howard's.
After Howard's defeated American Realty in the loser's bracket final, they out-homered Campbell's 22-8 in the first final on their way to a 42-26 to force the "if" game. Arndt and Harvey led Howard's once again as they each hit 4 HR in the game.  Campbell's put that game behind them and defeated Howard's 26-20 in the winner take all final game.
Mike Cellura hit 4 HR in the game and Denny Jones shipped in with three. Jones, Cellura and Tom Sandau combined for 12 hits and 8 HR. Campbell's set a record by scoring 86 runs in a game in their victory over AAFCO.
The Carpetmen scored 17 runs in the first inning, 20 in the 4th and 25 in the 6th inning, before finally winning 86-21. Denny Jones, Charles Pierce and Ron Masterson each collected 8 hits in the game. Among Pierce's 8 hits were 5 HR. He also had 11 RBI. Denny Jones, Russell Bradley and Randy Barlich all drove in 9 runs.
Right before the tournament started, Campbell's leading Al White was hampered by double vision and could not play. John Sandau stepped in and batted .720, made some great defensive plays and was named to the All American team. In another scoring outburst, Ken Sanders Ford won its first game 63-9 on the strength of a Nation  home run record of 27 for one game. On another note, the legendary Bruce hit 5 home runs in one game.
---
MVP – Denny Jones, Campbell's Carpets
HR Leader – Stan Harvey, Howard's Furniture – 23
Batting Leader – Greg Fuhrman, York Barbells  – .944
---
FIRST TEAM ALL-AMERICANS
P – Don Arndt, Howard's Furniture (27-44, .614, 20 HR, 42 RBI)
P – Craig Elliott, Ken Sanders Ford (25-39, .641, 14 HR)
C – Gene Fisher, Howard's Furniture (28-48, .583, 14 HR, 40 RBI)
C – John Tercheria, Campbell's Carpets (25-39, .647, 8 HR)
1B – Stan Harvey, Howard's Furniture (36-51, .706, 23 HR, 45 RBI) – set a new national tournament HR record with 23.
2B – H.T. Waller, Howard's Furniture (24-44, .545, 11 HR)
3B – Tom Sandau, Campbell's Carpets (25-36, .694, 12 HR, 31 RBI)
SS – Russell Bradley, Campbell's Carpets (21-35, .600, 4 HR)
OF – Denny Jones, Campbell's Carpets (34-41, .829, 18 HR, 40 RBI)
OF – Mike Cellura, Campbell's Carpets (30-42, .714, 21 HR, 36 RBI)
OF – Mike Jacobs, Howard's Furniture (31-42, .736, 8 HR)
OF – Randy Barlich, Campbell's Carpets (30-40, .750, 15 HR, 41 RBI)
UTIL – Greg Fuhrman, York Barbell (17-18, .944, 12 HR, 19 RBI) – set all time national tournament batting record at .944.
UTIL – Mark Koller, American Realty (21-32, .655, 7 HR)
SECOND TEAM ALL-AMERICANS
P – Gordon Wheeler, Campbell's Carpets (19-39, .487, 12 HR)
P – Charles Mitchell, Nelson's Painting (11 HR)
C – Brad Krebs, York Barbell (12-17, .706)
C – Herman Rathman, Nelson's Painting (14 HR)
1B – Eddie Corum, Campell's Carpets (25-40, .625, 7 HR)
2B – James Abercrombie, Nelson Painting (11 HR)
3B – Rick Scherr, Howard's Furniture (36-51, .706, 12 HR)
SS – Terry Perryman, Nelson's Painting (18-28, .643)
OF – Curtis Williams, Howard's Furniture (27-42, .642, 10 HR)
OF – Bruce Meade, Nelson's Painting (23-32, .719, 12 HR)
OF – Dean Brunken, Nelson's Painting (11 HR)
OF – Charlie Pierce, Campbell's Carpets (28-40, .700, 9 HR)
UTIL – Rich Latimer, Dallas Merchants (18-23, .783)
UTIL – Willie Willis, American Realty (15-23, .652)
---
OTHERS
Roger Mayo, Ken Sanders Ford (27-39, .692, 10 HR)
Denny Hogan, Howards Furniture (12 HR)
Len Larabee, Mid State Oil Derby (14-19, .737, 5 HR)
---
FINAL STANDINGS
1. Campbell's Carpets, Concord, CA (7-1)
2. Howard Furniture, Denver, NC (9-2)
3. American Realty, Sacramento, CA (4-2)
4. Nelson Painting Service, Oklahoma City, OK (5-2)
5t. Hillcrest Tavern, Cleveland, OH (5-2)
5t. Dallas Merchants, Dallas, TX (3-2)
7t. Steele's, Lima, OH (5-2)
7t. York Barbell, York, PA (4-2)
9t. AAFCO, San Jose, CA (2-2)
9t. Ken Sanders Ford, Phoenix City, AL (3-2)
9t. Chromomalloy, Abilene, TX (3-2)
9t. Non-Ferrous Metal Fab, Cleveland, OH (2-2)
13t. Port City Ford, Houston, TX (3-2)
13t. Bunca & Frey Softball Club, Kalamazoo, MI (2-2)
13t. Dick Joseph Auto Body, Springfield, OH (3-2)
13t. Burnetts & Associates, Chattanooga, TN (2-2)
17t. Midstate Oil-Derby, Springfield, MA 1-2
17t. Lou Ana Foods, Opelousas, LA (1-2)
17t. Era-American Realty, Concord, CA 0-2
17t. Decathlon, Jackson, MI (1-2)
17t. Dubose Insurance, Pensacola, FL (2-2)
17t. Manning's, St. Paul, MN (2-2)
17t. Sunset Lounge, White Bear Lake, MN (1-2)
17t. Gartenhaus, Plainville, CT (1-2)
25t. Fliteline Motors, Fort Smith, AR (1-2)
25t. Rule Conststruction, Oliver Springs, TN (0-2)
25t. Associated Glass, Fairfax, VA (0-2)
25t. Newberry's Sporting Goods, Portsmouth, VA (0-2)
25t. MCU Sports, Boise, ID (0-2)
25t. Trenton Caps, Trenton, NJ (0-2)
25t. Trainham Chevrolet, Richmond, VA (1-2)
25t. Buck's Car, Billings, MT (0-2)
33t. Neiderhauser, Cedar Falls, IA (0-2)
33t. Farnsworth Construction, Salt Lake City, UT (0-2)
33t. GB Wilcher, Seymour, IN (0-2)
33t. Central Delivery Service, Shawnee Mission, KS (0-2)
33t. Wayne and Phil's, Bartonville, IL (0-2)