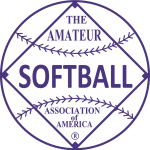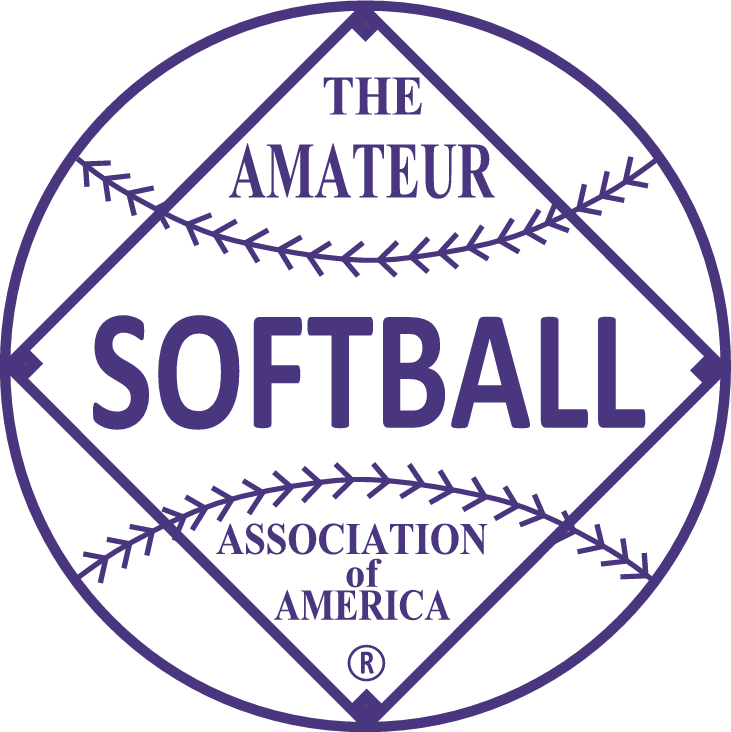 2000 held at Garland, TX on August 8-13.
---
Champion – Tuff-E-Nuff, Cypress, California
Runner Up – Orange County Batbusters, Claremont, California
---
Tuff-E-Nuff based out of Cypress, Calif, won the double elimination championship in Garland, Tex. by defeating the Orange County Bat Busters by identical 2-1 scores in the finals.
"It feels great to win the title," said Shanna Mann, a junior at Hart High.
Mann scored the game-winning run for Tuff-E-Nuff off Jaisa Creps' RBI-single during the second game of the finals. The run not only made the team's championship dreams a reality, but also gave Tuff-E-Nuff its third national championship in five years.
However, the road to the national championship wasn't an easy ride. Tuff-E-Nuff played a series of preliminary round games last week during the first three days of the championship before heading into the playoffs.
The team had to win the championship from the losers bracket after falling to the Florida Stingrays in the second round of the playoffs Saturday afternoon.
"It was all business when we were there," said the 16-year-old Creps. "We were mentally stronger than all the other teams there and that kept us one step ahead of everyone else."
Faced with elimination, Tuff-E-Nuff lived up to its name by winning five straight games to grab the 2000 ASA National Championship. Each member of the team received a plaque recognizing their accomplishment.
"I knew we could win in the end." Valencia High sophomore Creps said. "We were really pumped up and focused to win the championship."
Tuff-E-Nuff won eight straight games in 24 hours en route to the championship.
The win set a personal milestone for Nicole Delfino as well. It marked Delfino's third championship win in her youth softball travel team career after winning it in 1996 and 1998.
"I have never played at this level of intensity," said Delfino, who will be joining Mann at Hart for her junior year. "All the teams were committed to winning which made it harder for us to get the championship."
Tuff-E-Nuff won the Independence Day tournament in Colorado earlier in the year.
Monica Abbott pitched for the Salinas Storm beating the California Rebels who won the Southern California Regional. Abbott also struck out 10 against the Miami Stingrays.
---
FINAL STANDINGS
1. Tuff-E-Nuff, Cypress, CA (10-1)
2. Orange County Batbusters, Claremont, CA (6-2)
3. Hot Shots, Phoenix, AZ (5-2)
4. Salinas Storm, Salinas, CA (6-2)
5t. Miami Stingrays, Coral Gables, FL (4-2)
5t. South Gwinnett Comets, Lilburn, GA (4-2)
7t. Fear This, Grand Prairie, TX (5-2)
7t. Texas Storm, Pasadena, TX (5-2)
9t. Boom, Chehalis, WA (3-2)
9t. California Rebels, Bellflower, CA (5-2)
9t. Dazie Power, Pembroke Pines, FL (4-2)
9t. Intensity, Tulsa, OK (5-2)
13t. California Grapettes, Winton, CA (4-2)
13t. Louisiana Patriots, Pride, LA (4-2)
13t. Southern California Storm, San Clemente, CA (4-2)
13t. USA Glory, Windsor, CA (6-2)
17t. Central California Cruisers, Templeton, CA (2-2)
17t. Elite 2000, Nashville, TN (4-2)
17t. Gordon Panthers, Santa Ana, CA (3-2)
17t. High Sierra Diamonds, Reno, NV (2-2)
17t. K.C. Breeze, Lenexa, KS (3-2)
17t. Lethal Mizuno Sox, Rowlett, TX (2-2)
17t. Oklahoma Twisters, Norman, OK (2-2)
17t. Texas Comets, College Station, TX (3-2)
25t. Compuware, West Bloomfield, MI (2-2)
25t. Farmington Bandits, Farmington, NM (2-2)
25t. Junior Cats, Tucson, AZ (3-2)
25t. Lady Lasers, Grafton, OH (3-2)
25t. Lil' Saints, Phoenix, AZ (2-2)
25t. Orland Park Sparks, Orland Park, IL (4-2)
25t. Southern Aces, Social Circle, GA (3-2)
25t. Tulsa Renegades, Tulsa, OK (2-2)
33t. BC Explosion, Vestal, NY (3-2)
33t. Breeze Fast Pitch, Washougal, WA (3-2)
33t. Buffalo Bisons, East Amherst, NY (2-2)
33t. Chattanooga Stars, Signal Mountain, TN (1-2)
33t. Diamond Dusters, Huntington, WV (3-2)
33t. Fresno Force, Fresno, CA (2-2)
33t. Illinois Extreme, Geneseo, IL (1-2)
33t. K.C. Extreme, Olathe, KS (1-2)
33t. K.C. Shockwaves, Kansas City, MO (1-2)
33t. Nitro, Plano, TX (1-2)
33t. N.W. Extreme, Canby, OK (1-2)
33t. Oklahoma All Stars, Tulsa, OK (1-2)
33t. Orange County A's, Temecula, CA (2-2)
33t. Pony Express, Aurora, CO (2-2)
33t. Shockers, Keller, TX (3-2)
33t. West Bay Nuggets, Burlingame, CA (1-2)
49t. Bloomington Force, Bloomington, MN (2-2)
49t. Charter Oxygen Trackers, Marquette, MI (1-2)
49t. Cowgirls, Kennedale, TX (1-2)
49t. Fort Worth Batbusters, Fort Worth, TX (1-2)
49t. Hearts Of Texas, Austin, TX (2-2)
49t. Hot Stuff, San Jacinto, CA (1-2)
49t. Jersey Outlaws B, Mt. Ephram, NJ (1-2)
49t. K.C. Sidewinders, Lee's Summit, MO (1-2)
49t. Keller Diamonds, Southlake, TX (0-2)
49t. Nashville Wild Things, Franklin, TN (1-2)
49t. N.E.T.X. Sluggers, Mt. Pleasant, TX (1-2)
49t. Orange County Dynasty, Fullerton, CA (0-2)
49t. Phoenix Glory, Chandler, AZ (0-2)
49t. Southern California Stealth, West Hills, CA (2-2)
49t. St. Louis Sluggers (Lommel), Wildwood, MO (1-2)
49t. Texas Sox, Garland, TX (2-2)
65t. Broken Arrow Aces, Broken Arrow, OK (0-2)
65t. Centex Babes, Temple, TX (0-2)
65t. East Cobb Bullets, Roswell, GA (1-2)
65t. Haze, Landsdale, PA (0-2)
65t. Lookouts, Overland Park, KS (0-2)
65t. Lucky Ladies, Bristol, PA (0-2)
65t. Metro Blues, Collinsville, OK (0-2)
65t. Oak Park Windmills Blues, Bartlett, IL (0-2)
65t. Oak Park Windmills Red, Oak Park, IL (1-2)
65t. Oklahoma Lil' Saints, Edmond, OK (0-2)
65t. Pegasus, Glenmore, PA (0-2)
65t. Quick Silver, Paris, TX (0-2)
65t. Rage, Garland, TX (0-2)
65t. Roseville Heat, Lincoln, CA (0-2)
65t. Shamrocks-Brackin, Fairfax, VA (0-2)
65t. Sizzle Blue, Omaha, NE (0-2)
65t. Spokane Storm, Spokane, WA (0-2)
65t. St. Louis Sluggers – Lommel, Wildwood, MO (0-2)
65t. Tartan Titans, Oakdale, MN (1-2)
65t. Texans, Plano, TX (0-2)
65t. Texas Spirit, Oak Leaf, TX (0-2)
65t. Wildcats, Berryton, KS (1-2)