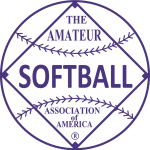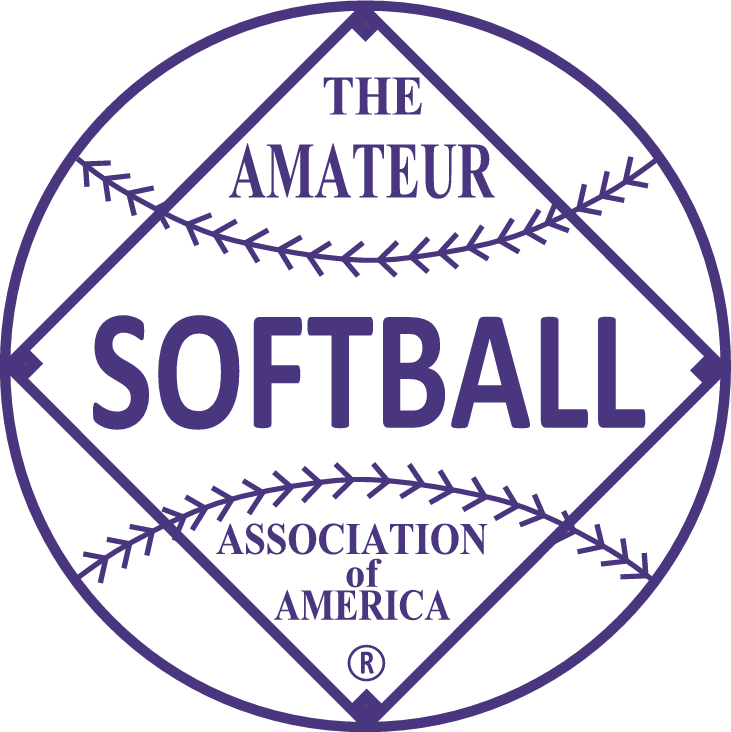 1982 held at Glenpool, Oklahoma on September 3-6.
---
Champion – Lawson Auto Parts, Altamonte Springs, Florida (96-18)
Runner Up – U.S. Armed Forces, Indiantown Gap, Pennsylvania (32-2)
---
Lawson Auto Parts beat the US Armed Forces 19-5 in the winners bracket final. Then the Armed Forces faced the third placed finisher Gregg Security (the Metro Pittsburgh champs) in the loser's bracket final and won 17-9. The Armed Forces squared off against Lawson Auto Parts again and beat them soundly 24-9, setting up a championship title. The Armed Forces couldn't beat the champs two straight, falling 28-11.
Samuel Bender of Lawson was named the tourney's Most Valuable Player, clouting 10 home runs that Posey said traveled "out of sight." Gurney Holley of the Armed Forces team hit eight round-trippers and teammates Joe Firova and Mike Norman had seven each.
---
Orlando's Lawson Auto Parts walked away with the National ASA Men's Class A Slow Pitch tournament in Tulsa, Oklahoma pounding the Armed Forces 28-11 in the finals.
A 15-run sevents inning, highlighted by a 3-run homer by Calvin Lingelbach, put the game out of reach. Armed Forces gave Lawson its first loss in the double-elimination tournament earlier in the day, 24-10, forcing a third game for the championship. Lawson opened the day with a 19-5 victory over the Armed Forces, their first loss.
"This was a goal we set at the beginning of the year, and it was incredible goal," said Lawson manager John Emerson. "We got here through a lot of determination and talent from the whole team. It was a great team effort and we had a good sponsor."
---
All the way back to Memorial Day weekend, it was obvious Lawson Auto Parts was a good softball team when they won the gigantic Richmond Round Robin.
So it was inevitable that Lawson would be one of the six or seven teams expected to compete for the ASA Men's Class A slowpitch National Tournament title. They got to the finals, sputtered for a 24-10 loss to the Armed Forces, then dominated the Armed Forces 28-11 in the championship game.
Ironically enough, it was Lawson Auto's 100th win of the season against 17 losses. Not bad for a team which had only one player on a team with any previous National Tournament playing exposure.
Lawson got into the finals by topping Deep South Trophies of West Monroe, LA., 30-8, Lingburgs Old South Coors of Saltillo, Miss., 16-6, Mecca Tavern of Auburn, Wash., 12-10, Seaside Memorial of Corpus Christi, Tex., 14-13, Central Ohio Welding of Reynoldsburg, Ohio 15-6 and Armed Forces 19-5 in the winner's bracket finals.
Gregg Security of Pittsburgh, Pa., finished third. They earned every step, losing to Lansing Auto Glass of Hammond, Ind., 12-5 in the first game, and winning eight games. Armed Forces finally stopped Gregg 17-9. Gregg had beaten Coors, Vandergriffs of Arlington, Tex., 14-6, Mecca 4-3, S.S. Jakes of Colfax, Wis., 23-3, Armstrong Electric of Forest, Va., 11-7, Adams & Leonard of Tulsa, Okla., 11-4, Central Ohio 7-6 and Lansing 10-2.
Lansing, which was fourth, had its own string going in the loser's bracket, taking six wins. They stopped Zipp-Fans of Indianapolis, Ind., 9-2 in the loser's bracket, stopping Zipp-Fan's five-game winning streak.
Samuel Bender of Lawson Auto Parts took home Most Valuable Player and most home runs award, with 10. Dave Pishker of Lansing Auto Glass (24 of 34) won the hitting trophy, with a .706 average. Gene Cirelli of Gregg Security was voted top pitcher.
---
MVP – Samuel Bender, Lawson's Auto Parts (18-31, .580, 10 HR, 21 RBI)
HR Leader – Samuel Bender, Lawson's Auto Parts (10)
Batting Leader – Dave Pishker, Lansing Auto Glass (24-34, .706)
Outstanding Pitcher Award – Gene Cerelli, Gregg Security
---
ASA A ALL AMERICANS FIRST TEAM
P – Gene Cerelli, Gregg Security
P – David Alarcon, Lehigh
C – Mike McGraw, Adams & Leonard
C – Mike Barrett, Lawson's Auto Parts (.588, 12 RBI)
1B – Samuel Bender, Lawson's Auto Parts (.580, 21 RBI)
2B – Bob Stellini, Rivertown Builders
3B – David Dale, Zipp-Fan
SS – Dave Pishker, Lansing Auto Glass 924-34, .706)
OF – Steve Garcia, Armed Forces
OF – James Jones, Gregg Security
OF – Curt Dusek, Lansing Auto Glass (21-40, .525)
OF – Robin Hackmeyer, Armstrong
OF – John Young, Zipp-Fin
UTIL – Dave Dillie, Central Ohio Welding
ASA A ALL AMERICANS SECOND TEAM
P – Robert Davis, Armed Forces
P – David Ward, Lansing Auto Glass
C – Mike Johnson, Central Ohio Welding
C – Gary Kaiser, Thompson Sporting Goods
1B – Gurney Holley, Armed Forces
2B – Robbie Gist, Zipp-Fan
3B – John McGraw, Lawson's Auto Parts 18-33, .545, 8 RBI, 13 Runs)
SS – Denny Brown, Gregg Security
OF – Leland Pierce, Herzog Construction
OF – Joe Benton, Lawson's Auto Parts (22-30, .611, 4 HR, 18 RBI, 16 Runs)
OF – Steve Shores, Ray Sears & Sons
OF – Richard Williamson, Zipp-Fan
UTIL – Roger Stockton, Deep South
---
OTHERS
Doug Dyer, Lawson's Auto Parts, (.656, 21 Runs)
Dave Pishkur, Lansing Auto Glass (24-34, .706) – Batting Leader
Rusty Brooks, Lansing Auto Glass (.645)
Dale Coleman, Lansing Auto Glass (.567)
Curt Dusek, Lansing Auto Glass (.525)
Pete Gojko, Lansing Auto Glass (.500, 18 RBI)
Gurney Holley, Armed Forces – 8 HR
Joe Firova, Armed Forces – 7 HR
Mike Norman, Armed Forces – 7 HR
---
FINAL STANDINGS
1. Lawson Auto Parts, Altamonte Springs, FL (7-1)
2. U.S. Armed Forces, Indiantown Gap, PA (6-2)
3. Gregg Security, Pittsburgh, PA (6-2)
4. Lansing Auto Glass, Hammond, IN (7-2)
5t. Central Ohio Welders, Reynoldsburg, OH (3-2)
5t. LeHigh, Miami, FL (3-2)
7t. Zipp-Fan, Indianapolis, IN (5-2)
7t. Armstrong Electric, Forest, VA (5-2)
9t. Empress Chill, Cincinnati, OH (2-2)
9t. Seaside Memorial, Corpus Christi, TX (2-2)
9t. Adams & Leonard, Tulsa, OK (2-2)
9t. Rivertown Builders, Granview, MI (2-2)
13t. Deep South Trophies, West Monroe, LA (3-2)
13t. Thompson Sporting Goods, Savannah, GA (3-2)
13t. SS Jakes, Colfax, WI (3-2)
13t. Ray Sears, Gambrills, MD (3-2)
17t. Roulette Pontiac/Honda, Painesville Township, OH (2-2)
17t. Rusty Scupper, San Mateo, CA (1-2)
17t. V Santoni & Co., Woodland, CA (2-2)
17t. Herzog Construction, St. Joseph, MO (2-2)
17t. Mecca Tavern, Auburn, WA (1-2)
17t. Bad News, Vermontville, MI (3-2)
17t. Sands Construction, Bloomington, MN (1-2)
25t. Action South, Nashville, IN (1-2)
25t. Prescott Plumbing, Sioux City, IA (0-2)
25t. Time Out Bros, Yonkers, NY (0-2)
25t. Marapess Construction, Cranston, RI (1-2)
25t. Mail House, Minneapolis, MN (0-2)
25t. Vandergriffs, Arlington, TX (1-2)
25t. Brooksville Electric, Yonkers, (1-2)
25t. T's 13, Omaha, NE (0-2)
33t. Conti Bros, Johnstone, RI (0-2)
33t. Sidney Eagles, Sidney, OH (0-2)
33t. Don Poland Trucking, Carlea, CA (0-2)
33t. Peasoup Andersons, Lompoc, CA (0-2)
33t. Coors, Denton, TX (0-2)
33t. Athletes-in-Action, Honolulu, HI (0-2)
33t. Doc's Sports Bar, West Pittston, PA (0-2)
33t. Stozek's, Greeley, CO (0-2)