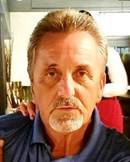 Joe Walker longtime player rep for Central Virginia ASA. Joe was the chairperson of the Tidewater, Virginia Softball Hall of Fame. He also won an ASA C National Championship with CA/JO in 2008.
Joseph Orlando Walker, died November 8, 2018 in a local hospital. He was a native of Brooklyn, New York and a lifelong resident of Chesapeake. He was the son of the late Olga Rose Caldwell and William Howard Walker and was preceded in death by his brothers William Howard Walker, Jr., and Patrick D. Caldwell. Joe was a graduate of Great Bridge High School, a Veteran of the United States Navy and was a retired Longshoreman with the International Longshoreman Association.
He had been a very active member of the local Softball Program for most of his adult life. He was the District commissioner of the Tidewater VA ASA Softball since 2012 and has been a national council member of the USA/ASA Softball Association for 33 years. He was inducted into the Tidewater ASA hall of Fame in 1989 as an individual and he had 2 teams (Old Dominion Roofing/Siding-2001 and CA/Jo Softball-2011) inducted as well. His CA/JO team won the Men's class C National Championship in 2008 in Oklahoma City.
He was a member of the ILA and was an avid Animal lover. Joe is survived by his loving wife of 44 years and high school sweetheart, Carol Anne Gray Walker and his daughter Elizabeth Ashley Basinger and her husband and his beloved granddaughter, Savanna Rose Basinger, all of Chesapeake, and 3 Sister-in-laws and 1 Brother-in-law and 4 nephews and one great nephew.
A memorial service will be held in the Chesapeake Chapel of H.D. Oliver Funeral Apts., 1416 Cedar Road, Chesapeake, VA 23322 on Wednesday, November 14, 2018 at 3:00 PM. The Reverend Tracy Gregory will officiate. Burial will be at a later date. Memorial donations may be made to the Humane Society or to Wounded Warriors
. Online condolences may be sent to the family at hdoliver.com