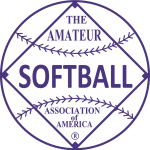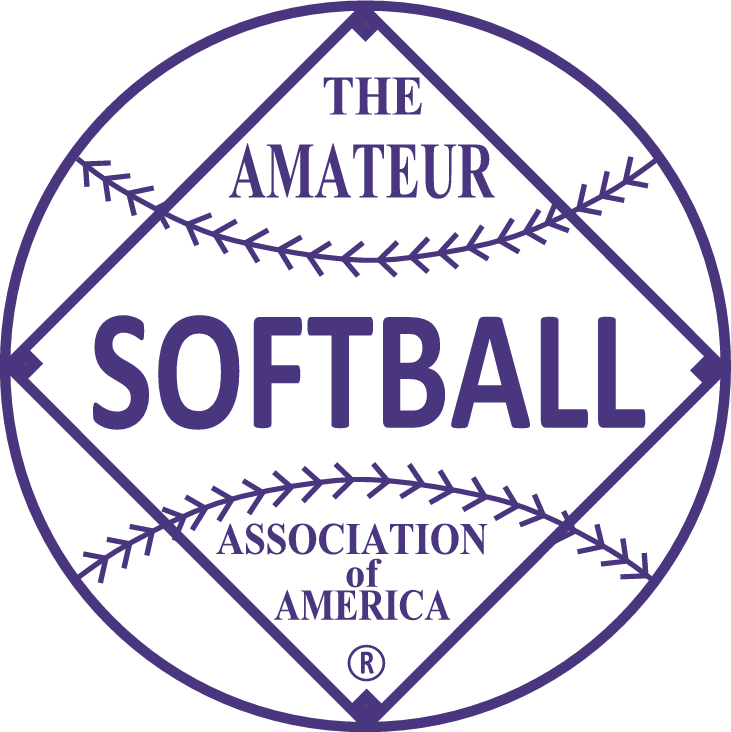 1939 held at Chicago, Illinois.
---
Champion – Nick Carr Boosters, Covington, Kentucky (77-10)
Runner Up – Ferguson State Auditor, Columbus, Ohio
---
Norb Walken was 6-0, had 5 shutouts, 2 no hitters, 99 Ks, 52 IP, including a 5-1, 14 Ks in final. One of the more amazing things is that in 52 IP, he did not walk a single batter. Since the 1937 National, when "the Cyclone" pitched for Curlee Clothiers and counting last year and this year with Nick Carr's Boosters, Warken has a 11-1 record with 10 shutouts, 5 no hitters, including a perfect game. He has also struck out 198 batters in 105 innings pitched. In the 11 games he hurled to win the Kentucky states and Nationals, Warken was 11-0 with 161 Ks in 89 Innings along with 9 shutouts).
Ralph Solt, Ferguson (4-1), Pitched 3 consecutive no hitters, then shutout Briggs 1-0 in 11 innings to advance team to the final. Solt defeated Briggs hurler Ed Pearl in that semi-final. In the other Semi-Final, The Boosters behind The Cyclone (Norb Warken) eliminated the Exchange Club of Salt Lake City 2-0 on a two-hit shutout in 9 innings. Warken had 17 Ks in the game to defeat Ray Ortiz of the Exchange Club, who finished the tournament 3-1. Warren Gerber (1-0) pitched the other win for Columbus.
The Nick Carr Boosters team had future Zollner Piston players Bill West, Leo Luken, Bernie Kampschmidt and Jim Ramage on their team.
Ed Pearl (2-1) and Ed Figelski (2-0), both led Briggs Beautyware to a top-4 finish. Sam Lombardo led the hitting attack for the Brigg's squad.
Pohlar's Cafe of Cincinnati, behind the pitching of Diz Kirkendall went 3-1 as Kirkendall threw 2 no hitters, one was the 1-0 loss to Columbus that eliminated Pohlar's.
Kermit Lynch made his National tournament debut with the Modesto Merchants and hurled 2 shutouts, going 2-1.
Phoenix native Nolly Trujillo pitched for the Hollister, CA Cowboys and went 3-1.
---
MVP – Norb Cyclone Warken, Boosters
Batting Leader – N/A
HR Leader – N/A
---
FINAL STANDINGS
1. Nick Carr Boosters, Covington, KY (6-0) (Kentucky)
2. Ferguson State Auditors, Columbus, OH (5-1) (Ohio)
3. Briggs Beautyware, Detroit, MI (4-1) (Detroit)
4. Exchange Club, Salt Lake City, UT (3-1) (Utah)
5. Royal Crown Cola, Albuquerque, NM (2-1) (New Mexico)
6. Hollister Cowboys, Hollister-San Fran, CA (3-1) (San Francisco)
7. Pohlar's Cafe, Cincinnati, OH (3-1) (Defending Champ)
8. Big Six Van Wagoners, Pontiac, MI (2-1) (Michigan)
9. Deep Rock Oilers, Tulsa, OK (2-1) (Oklahoma)
10. Ft Lupton Aces, Longmont, CO (2-1) (Colorado)
11. Thompson Terriers, Cheyenne, WY (2-1) (Wyoming)
12. Modesto Merchants, Modesto, CA (2-1) (California)
13. Hammond Civic Center, Hammond, IN (1-1) (Indiana)
14. Beaty Stores, St. Joseph, MO (2-1) (Missouri)
15. Tru-Blu Beer, Washington DC (2-1) (Washington DC)
16. Daily Bowler, Buffalo, NY (1-1) (Buffalo)
17. Regina Merchants, Regina, SK (1-1) (Canada-Saskatchewan)
18. Esso Service Stations, Columbia, SC (1-1) (South Carolina)
19. Firestone Tires, Clearwater, FL (1-1) (Florida)
20. Five Points AC, Birmingham, AL (1-1) (Alabama)
21. Cities Service Oils, Shreveport, LA (1-1) (Louisiana)
22. Doss Cafe, Omaha, NE (1-1) (Nebraska)
23. St. Mary's A.C., Philadelphia, PA (1-1) (Philadelphia)
24. Schukei Motors, Waterloo, IA (1-1) (Iowa)
25. Midland Steel, Cleveland, OH (1-1) (Cleveland)
26. Kodak Park, Rochester, NY (1-1) (Rochester)
27. Woco Pep Gasoline, Memphis, TN (1-1) (Tennessee)
28. Denver Public Service, Denver, CO (0-1) (Denver)
29. San Juan, Puerto Rico (0-1) (Puerto Rico)
30. Colbert's Beverage, St. Paul, MN (0-1) (Minnesota)
31. Elgin A.C., Elizabeth, NJ (0-1) (New Jersey)
32. 115 Club, Grand Forks, ND (0-1) (North Dakota)
33. Atlanta Police, Atlanta, GA (0-1) (Georgia)
34. Norfolk Navy Yard, Portsmouth, VA (0-1) (Virginia)
35. York Oil Field Supply, Houston, TX (0-1) (Texas)
36. Congress AC, Portland, ME (0-1) (Maine)
37. Papale Construction, Pittsburgh, PA (0-1) (Pittsburgh)
38. Montana Power & Light, Bozeman, MT (0-1) (Montana)
39. Fones Hardware, Little Rock, AR (0-1) (Arkansas)
40. Fairlawn Mules, Pawtucket, RI (0-1) (Rhode Island)
41. Davis Cash Market, Burlington, VT (0-1) (Vermont)
42. Romancos, Roanoke Rapids, NC (0-1) (North Carolina)
43. Home Service Stores, Clarksburg, WV (0-1) (West Virginia)
44. Phoenix Lettuce Kings, Phoenix, AZ (0-1) (Arizona)
45. Ke-Nash-A's Motors, Kenosha, WI (0-1) (Wisconsin)
46. Caterpillar Tractors, Peoria, IL (0-1) (Illinois)
47. Park Ridge Merchants, Chicago, IL (0-1) (Chicago)
48. Luick's Sealtest Milk, Milwaukee, WI (0-1) (Milwaukee)
49. Wilson Packers, Kansas City, KS (0-1) (Kansas)
50. Gas & Electric Company, Cincinnati, OH (0-1) (Cincinnati)
51. A.G. Spaulding & Bros, Chicopee, MA (0-1) (Massachusetts)
52. Nate and Leon's Deli, Baltimore, MD (0-1) (Maryland)
53. Carpenter Steel, Reading, PA (0-1) (Pennsylvania)
54. Emeralds, New Britain, CT (0-1) (Connecticut)
NA. Natural Laundry, Twin Falls, ID (Idaho) withdrew
NA. Davis Beauty Shop, Mitchell, SD (South Dakota) withdrew