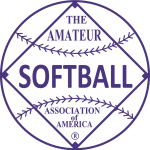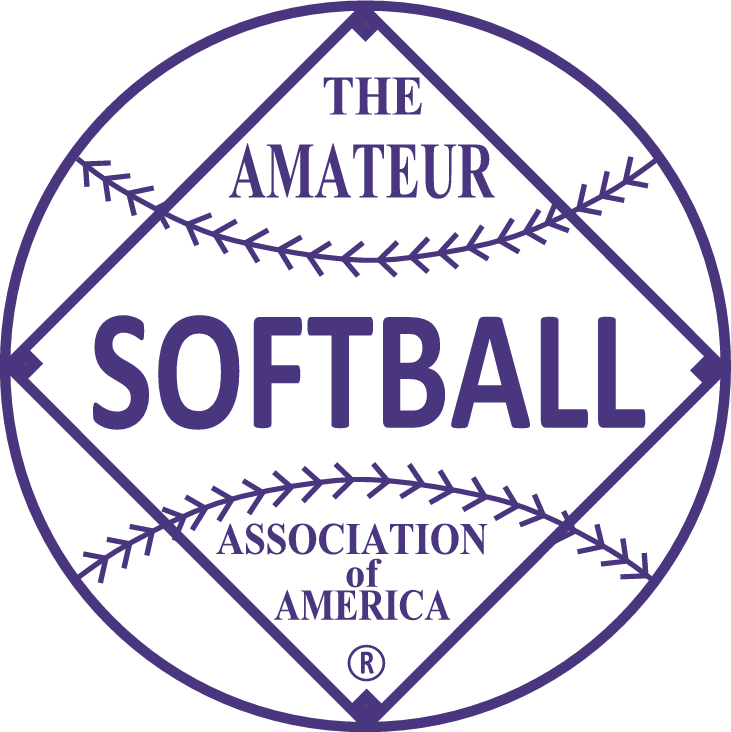 1988 held at Bloomington, Illinois on August 15-22.
---
Champion – Trans-Aire Vans, Elkhart, Indiana (59-24)
Runner Up – Farm Tavern, Madison, Wisconsin
---
Trans-Aire forced the "if" game in a 16 inning 1-0 win over Farm Tavern, Piechnik of the Farm (26 K) and Meredith of Trans-Aire (25 K). Meridith came back and once again defeated Piechnik and the Farm Tavern 2-0 in the final to clinch the championship in the IF game. These two hurlers battled in a 20 inning winners bracket earlier in the tournament. Piechnik and the Farm prevailed 1-0 as Piechnik stuck out 46 batters, Meredith had 29 K in the contest. That game is considered one of the greatest games in ASA Tournament History.
John McEldowney, Bob Barron and Brian Lehrman had 2 hits apiece to lead the Trans-Aire bats in the Championship Game.
---
C0-MVP – Mike Piechnik, Farm Tavern
Co-MVP  – Peter Meredith, Trans-Aire Vans
Batting Leader – Brian Rothrock, Decatur Pride – .458
HR Leader – Rick Pauley, Farm Tavern -2
HR Leader – Mark Sorenson, Penn Corp – 2
HR Leader – John Tucker, Murphy's – 2
HR Leader – Barry Kahler, Beer Nuts – 2
HR Leader – Mark Agnew, Hardees – 2
Herb Dudley Pitching Award – Peter Meredith, Trans-Aire Vans
Herb Dudley Pitching Award – Mike Piechnik, Farm Tavern
---
FIRST TEAM ALL-AMERICANS
P – Peter Meredith, Trans-Aire Vans (8-1, 138 K, 88 IP, including back to back shutouts in the finals 1-0, 2-0, he gave up only 4 ER)
P – Mike Piechnik, Farm Tavern (5-2, 140 K, 71 IP, including 46 K, 20 inning win in winners bracket final, gave up only 3 ER, 5 shutouts, 2 no hitters)
P – Bob Ginger, Bloomington Hearts
C – Steve DeFazio, Trans-Aire Vans
C – Brad Burrup, Miller Toyota
1B – Denny Place, Decatur Pride
2B – Doug Streeter, Guanella Brothers
3B – Rick Pauly, Farm Tavern
SS – John McEldowney, Trans-Aire Vans
OF – Brian Rothrock, Decatur Pride (11-24)
OF – Barry Kahler, Beer Nuts
OF – Marty Stupek, Bloomington Hearts
OF – Ron Jones, Beer Nuts
DP – David Grimes, Clearwater Bombers
UTIL – Dave Donnan, Nava Brothers
SECOND TEAM ALL-AMERICANS
P – Michael White, Teleconnect
P – Scott Plangger, Bloomington Hearts
P – Marty Grant, Hardee's
C – Greg Stockton, Bloomington Hearts
C – Greg Bradley, Bloomington Hearts
1B – Mark Sorenson, Penn Corp
2B – Randy Bender, Trans-Aire Vans
3B – Tod Stevenson, Bloomington Hearts
SS – Steve Kerian, Decatur Pride
OF – Rob Nixon, Faultless Rubber Company
OF – Dennis Johnston, Sunners
OF – Mark Paulsrud, Farm Tavern
OF – Brian Lehrman, Trans-Aire Vans
DP – Jim Soehlein, Farm Tavern
UTIL – Dave Jackson, Decatur Pride
THIRD TEAM ALL-AMERICANS
P – Leroy Jolstad, Happy Chef
P – Brent Stevenson, McArdle Pontiac-Cadillac
P – Hayden Smith, Nava Brothers
C – Tim Davis, Trans-Aire Vans
C – Gary Bachus, Farm Tavern
1B – Mike Salsedo, Nava Brothers
2B – Rick Minton, Decatur Pride
3B – Richie Ennis, Sunners
SS – Greg Sepulveda, Southern California Eagles
OF – Boomer Brush, Clearwater Bombers
OF – Mark Burrup, Miller Toyota
OF – Dick Riley, Faultless Rubber Company
OF – Brad Schmidt, Decatur Pride
DP – Ted Hicks, Decatur Pride
UTIL – Dave Jackson, Decatur Pride
---
FINAL STANDINGS
1. Trans-Aire Vans, Elkhart, IN (8-1)
2. Farm Tavern, Madison, WI (5-2)
3. Nava Brothers, Hayward, CA (4-2)
4. Teleconnect, Cedar Rapids, IA (4-2)
5t. Bloomington Hearts, Bloomington, IL (6-2)
5t. Decatur Pride, Decatur, IL (6-2)
7t. Penn Corp, Sioux City, IA (4-2)
7t. Happy Chef, Mankato, MN (4-2)
9t. Sunners, Reading, PA (3-2)
9t. Hardee's, Shelbyville, IN (3-2)
9t. Southern California Eagles, Manhattan Beach, CA (2-2)
9t. Miller Toyota, Salt Lake City, UT (2-2)
13t. Clearwater Bombers, Clearwater, FL (2-2)
13t. Beer Nuts, Bloomington, IL (3-2)
13t. Faultless Rubber Company, Ashland, OH (3-2)
13t. Findlay SBC, Findlay, OH (2-2)
17t. Guanella Brothers, Santa Rosa, CA (2-2)
17t. Murphy's, Odenton, MD (2-2)
17t. Ashland Merchants, Ashland, OH (1-2)
17t. Boise Metros, Boise, ID (1-2)
17t. Ferrell Homes, Kelso, MO (1-2)
17t. Framingham Indians, Framingham, MA (1-2)
17t. OTB, Middletown, NY (1-2)
17t. Sheraton Coors, Cambridge, MA (1-2)
25t. All-Car, Green Bay, WI (1-2)
25t. Midland Explorers, Midland, MI (1-2)
25t. Pay 'N Pak, Seattle, WA (1-2)
25t. Peckham's Place, Stillwater, NY (1-2)
25t. Dolan & Murphy, Aurora, IL (0-2)
25t. Effingham's, Effingham, IL (0-2)
25t. Potter Enterprises, Nashville, TN (0-2)
25t. Stroh's, St. Paul, MN (0-2)
33t. Allentown Patriots, Allentown, PA (0-2)
33t. Coldwell Texas, Coldwell, TX (0-2)
33t. La Pizza, Des Moines, IA (0-2)
33t. Paddock Pools, Phoenix, AZ (0-2)
33t. Rebels, Pine Bluff, AR (0-2)
33t. Taylorville/Bob Riding Ford, Decatur, IL (0-2)