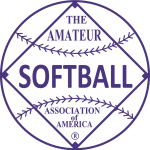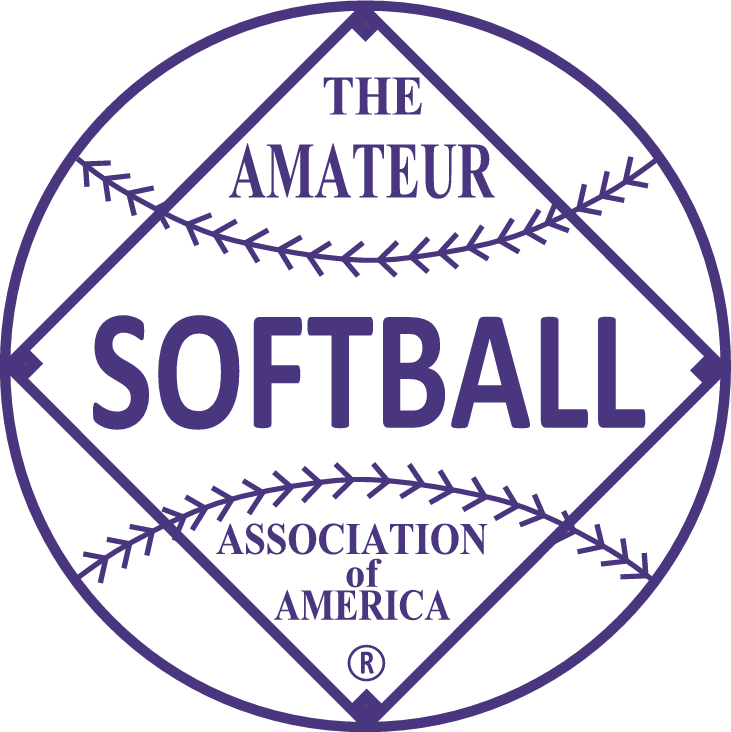 1961 held at Toledo, Ohio.
---
Champion – Pharr Yarn, McAdenville, North Carolina
Runner Up – Combustion Engineers, Chattanooga, Tennessee
---
Pharr Yarn shutout the Combustion Engineers 8-0 in winners bracket final, then waited for them to eliminate Tirabassi Excavating  and star pitcher, Mario Bonifiglio of Kenosha, WI (who hurled a couple shutouts earlier in the tournament) 8-7 in losers bracket final. Pharr Yarn then defeated the Tennessee team 8-3 in the final to cap a 6-0 record in the tournament. Pharr Yarn now has won 12 straight games in National play as they went 6-0 in the 1960 National as well.
---
MVP – Roger Coon, Pharr Yarn (15-25, .600, 6 HR, 2 3B)

HR Leader – Roger Coon, Pharr Yarn – 6

Batting Leader – no info
---
ASA MAJOR INDUSTRIAL ALL AMERICANS FIRST TEAM
P – Ted Crunkelton, Pharr Yarn
P – Hugh Holcomb, Combustion Engineers
C – Thad Malinowski, Pharr Yarn
C – Sam Nigro, Tirabassi Construction
SS – J.D. McDonald, Pharr Yarn
IF – Tom Bowman, Combustion Engineers
IF – Rudy Simpson, Combustion Engineers
IF – Larry Gualtiri, Detroit Parks and Rec
IF – Frank Verbanac, Detroit Parks and Rec
OF – Roger Coon, Pharr Yarn (15-25, .600, 6 HR, 2 3B)
OF – Leroy Wynn, Pharr Yarn
OF – Russ Guarascio, Tirabassi Construction
OF – Arnold Davis, Allen-Bradley
---
FINAL STANDINGS
1. Pharr Yarn, McAdenville, NC (6-0)
2. Combustion Engineers, Chattanooga, TN (5-2)
3. Tirabassi Construction, Kenosha, WI (6-2)
4. Detroit Parks & Rec, Detroit, MI (6-2)
5t. Grumman Aircraft, New York, NY (6-2)
5t. Cincinnati Firefighters, Cincinnati, OH (3-2)
7t. Crompton-Knowles, Worcester, MA (3-2)
7t. AM Smyre Manufacturing, Gastonia, NC (3-2)
9t. Dictaphone Corp. Bridgeport, CT (2-2)
9t. General Electric, Rome, GA (2-2)
9t. Allen-Bradley Co., Milwaukee, WI (2-2)
9t. National Cash Register, Dayton, OH (2-2)
13t. Local 9, Toledo, OH (2-2)
13t. Brown & Williamson, Petersburg, VA (2-2)
13t. US Time Corp., Little Rock, AR (1-2)
13t. Edison Co., Toledo, OH (1-2)
17t. Fort Wayne/St. Scholastica, Fort Wayne, IN (1-2)
17t. Louisville Gas & Electric, Louisville, KY (1-2)
17t. Ingall's Gulf Exp., Biloxi, MS(1-2)
17t. Local 4407 Steel Workers of America, York, PA (1-2)
17t. People's Natural Gas, Pittsburgh, PA (1-2)
17t. Mayrose Meats, St. Louis, MO(1-2)
17t. Cleveland Twist Drill, Cleveland, OH (0-2)
17t. Post Office, Minneapolis, MN (0-2)
25t. Reese's Candy Co., Syracuse, NY (0-2)
25t. Mory's Liquors, Oakland, CA(0-2)
25t. Mutual of Omaha, Omaha, NE (0-2)
25t. Gansett Brewing, Naragansett, RI (0-2)
25t. Bausch & Lomb, Rochester, NY (1-2)