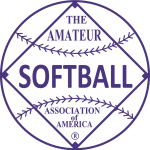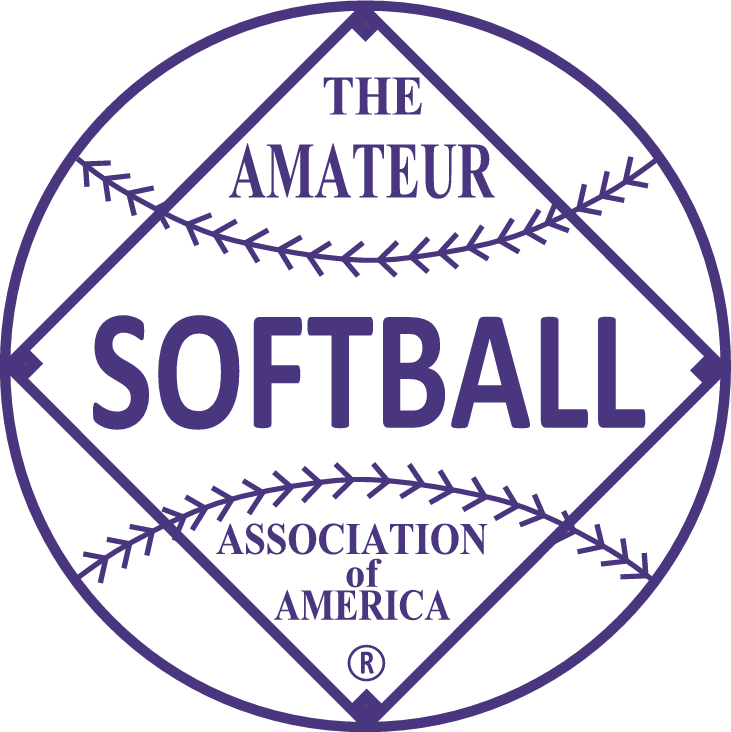 1958 held at Richmond, Virginia.
---
Champion: Pearl Laundry Pollyannas, Richmond, VA
Runner Up: Garvin's Grill, Washington, DC
---
Pitcher Maxine Palmer of Pearl Laundry won all four games to lead the home town team to the National Championship. She shutout the first 3 opponents and then won final game 4-3. Pearl Laundry outscored their opponents 28-4 in the tournament. The outscored their opponents 24-0 in their first 3 games.
---
N.F. Jacobs and Son MVP Award – Edith Carter Baum, Garvin's Grill (SS)
Hillerich & Bradsby Outstanding Hitter Award – Mary Rogers, Pearl Laundry (C)
Outstanding Pitcher Award – Maxine Palmer, Pearl Laundry (4-0, including 3 shutouts)
Rockingham Manager Award – Arthur Mutt Pemberton, Pearl Laundry
---
FINAL STANDINGS (Single Elimination)
1. Pearl Laundry Pollyannas, Richmond, VA 4-0
2. Garvin's Grill, Washington, DC 3-1
3t. Lakeside Pharmacy Blue Jays, Richmond, VA 2-1
3t. Dana Gardens, Cincinnati, OH 1-1
5t. Hebert Candies AA, Natick, MA 1-1
5t. Adam's Restaurant, Baltimore, MD 1-1
5t. Martel's Furniture, Hampton, VA 1-1
5t. Virginia Dairy, Richmond, VA 0-1
9t. Rocknoll Nursery, Cincinnati, OH 0-1
9t. Virginia Metal Products, Orange, VA 0-1
9t. Academy Park Rec Center, Portsmouth, VA 0-1
9t. Mathews Girls, Mathews, VA 0-1
9t. Legget's, Fredricksburg, VA 0-1
9t. Bethlehem Baptist, Richmond, VA 0-1
---
SCORES
Single Elimination
First Round
Pearl Laundry Pollyannas, Richmond, VA 11- Mathews Girls, Mathews, VA 0
Adam's Restaurant, Baltimore, MD 7- Legget's, Fredricksburg, VA 5
Martel's Furniture, Hampton, VA 15- Bethlehem Baptist, Richmond, VA 5
BYE- Dana Gardens, Cincinnati, OH
BYE- Virginia Dairy, Richmond, VA
Lakeside Pharmacy Blue Jays, Richmond, VA 5- Rocknoll Nursery, Cincinnati, OH 1
Hebert Candies AA, Natick, MA 10- Academy Park Rec Center, Portsmouth, VA 0
Garvin's Grill, Washington, DC 6- Virginia Metal Products, Orange, VA 1
Quarterfinals
Pearl Laundry Pollyannas, Richmond, VA 7- Adam's Restaurant, Baltimore, MD 0
Dana Gardens, Cincinnati, OH 4- Martel's Furniture, Hampton, VA 0
Lakeside Pharmacy Blue Jays, Richmond, VA W- Virginia Dairy, Richmond, VA L
Garvin's Grill, Washington, DC W- Hebert Candies AA, Natick, MA L
Semi Finals
Pearl Laundry Pollyannas, Richmond, VA 6- Dana Gardens, Cincinnati, OH 0
Garvin's Grill, Washington, DC 2- Lakeside Pharmacy Blue Jays, Richmond, VA 0
Championship
Pearl Laundry Pollyannas, Richmond, VA 4- Garvin's Grill, Washington, DC 3