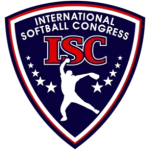 1952 held at Phoenix, Arizona.
---
Champion – A-1 Queens, Phoenix, Arizona (127-29)
Runner Up – Erv Lind Florist, Portland, Oregon
---
Erv Lind won winners bracket 3-1 over the A-1 Queens on Betty Evans 2-hitter and Margaret Dobson's 2 hits, the Queens then eliminated the Mesa Premiums (the Old Funk Gems) 1-0 on a brilliant 12 inning performance by Charlotte Armstrong.
The A-1 Queens then had an insurmountable task at hand. they had to defeat the former ASA Champ Erv Lind Florist and their superstar pitcher, Bullet Betty Evans.
Charlotte Armstrong had just enough left in the tank to defeat the Florists and Doris Barrett 3-1 in the first final and then 3-1 over Betty Evans in the final championship game. Armstrong finished up 6-1 in the tournament and was the obvious choice for the Outstanding pitcher Award.
Erv Lind Florist didn't exactly help themselves either as they committed 8 errors in the two games.
The Queens 5-3 championship game defeat was sparked by Lois Williams, who singled in Dodie Nelson with a run.
Charlotte Armstrong then came through with a big hit to drive in Williams to give the Queens a (4-2) lead.
Marge Yetmen later drove in an insurance run to make the final score 5-3.
The Florists won two of the big awards as left fielder Elizabeth Locke was named the MVP as she saved a countless number of runs from her left field position.
Margaret Dobson made the all-tournament team as the third basemen and also won the Miss Softball Award as well.
Seattle's Marie Jull was the leading hitter as she went 7-14 and batted .500.
---
MVP Award – Elizabeth Locke, Erv Lind Florist (played a great left field for the Florists; singled, stole second and scored tying run in final)
Outstanding Pitcher – Charlotte Armstrong, A-1 Queens (6-1, won both championship games)
Leading Hitter – Marie Jull, Seattle (7-14) – .500
Miss Softball Award – Margaret Dobson, Erv Lind (Third Baseman, played defense like a champ and had a big part in the Erv Lind offense)
---
1952 NSC ALL WORLD TEAM
P – Charlotte Armstrong, Phoenix A-1 Queens (6-1)
P – Betty Evans Grayson, Erv Lind Florist (3-1)
P – Lottie Jackson, Mesa Premiums (3-1)
C – Dottie Moore, Erv Lind Florist
C – Lois Williams, Phoenix A-1 Queens
1B – Robbie Mulkey, Erv Lind Florist
2B – Margie Yetman, Phoenix A-1 Queens
3B – Margaret Dobson, Erv Lind Florist
SS – Jamie Deckard, Mesa Premiums
LF – Elizabeth Locke, Erv Lind Florist
CF – Dodie Nelson, Phoenix A-1 Queens
RF – Thelma Parrish, Erv Lind Florist
UTIL – Shirley Topley, Seattle Epicures
UTIL – Kay Rohrer, Mesa Premiums
---
FINAL STANDINGS
1. A-1 Queens, Phoenix, AZ (6-1)
2. Erv Lind Florists, Portland, OR (4-2)
3. Passey-Bond Premiums, Mesa, AZ (5-2)
4. Seattle Epicures, Seattle, WA (2-2)
5t. Posten Tillage Sweethearts, Glendale, AZ (2-2)
5t. Franklin Sports, West Allis, WI (1-2)
7t. Blakley Rockettes, Mesa, AZ (2-2)
7t. Shamrocks, Salt Lake City, UT (2-2)
9t. Motorettes, Culver City, CA (1-2)
9t. George Murphy Chevrolet, Los Angeles, CA (1-2) *
9t. Westerners, San Fernando, CA (1-2)
9t. Nut House Kids, Vancouver, BC (0-2)
13t. Vita-Gro Chicks, Mesa, AZ (0-2)
13t. Taplin's Slick Chicks, Lamesa, CA (0-2) forfeited 2nd game
* includes 1 forfeit win