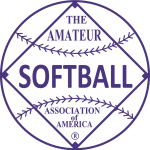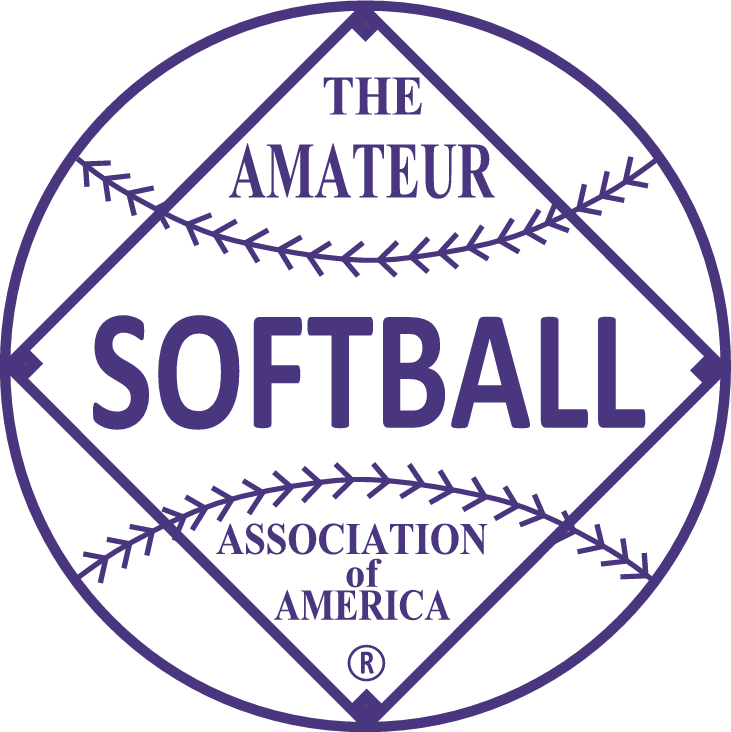 1952 held at Toronto, Ontario, Canada
---
Champion – Orange Lionettes, Orange, California
Runner Up – PBSW Ramblers, Phoenix, Arizona
---
The Lionettes became the first team since the famous New Orleans Jax Maids to win 3 consecutive world championships. The Jax Maids performed the feat in 1945-1947.
The Rambler's Amy Peralta-Shelton highlighted the first inning with a run scoring double and later scored. Dot Wilkinson and Locha Diaz also had hits and scored runs in the inning as well. This ignited the fireworks over the Fresno Rockets in the semi-final game. The Ramblers scored 4 in that first inning and won the game 8-2 behind the pitching of Margie Law to advance them into the finals against the Lionettes. The Rockets finished third as they lost their first game, then won 5 straight before the loss to the Ramblers. The Ramblers then defeated the Lionettes in the first final 3-2 behind Margaret Dobson's 2-run homer. Bertha Ragan then came through with the 2-0 pitching gem in the final game, despite 2 hits by Amy Peralta-Shelton. Margie Law hurled the final two games for the Ramblers winning the first and losing the final. Amy May-Peralta-Shelton was 3-6 in the final two games to lead the Ramblers offense. Dot Wilkinson batted .360 for the Ramblers during the tournament.
Amy Peralta Shelton (9-23, .391, 2 RBI, 4 Runs, 1 2B, 2 3B)
Jean Contel, Fresno (9-21, .429, 4 RBI, 1 Run)
Vera Miller, Fresno Rockets (3-0, pitched 2 shutouts and gave up 1 ER in 27 IP)
Carolyn Broady, Buena Park (7-15, .467, 1 HR, 1 RBI, 4 Runs).
Bea Sanderson, Nortowns (10-22, .455, 1 HR, 4 RBI, 5 Runs).
Loretta Chushuk, Kansas City Dons (5-10, .500, 1 RBI, 1 Run) – .500
---
MVP – Bertha Ragan-Tickey, Orange Lionettes

HR Leader– Carolyn Broady, Buena Park – 1

HR Leader  – Bea Sanderson, Nortowns – 1
HR Leader  – Kay Rich, Fresno Rockets – 1
HR Leader  – Carolyn Thome, Dieselettes – 1
HR Leader – Fortune, NY Pandoras – 1
HR Leader – Breen, Nortowns – 1
HR Leader – Richmond, Rockets – 1
HR Leader – Ray, Buena Park Lynx – 1
Batting Leader – Loretta Chushuk, Kansas City Dons – .500
---
FIRST TEAM ALL-AMERICANS
P – Bertha Ragan-Tickey, Orange Lionettes (6-1, 51 IP, 65 K, 4 shutouts, including a 2-0 championship game win in which she struck out 6)
P – Terry Hiltz, Toronto Nortowns (4-2, 37 IP, 50 K)
P – Margie Law, PBSW Ramblers (5-2, 47 IP, 58 K, 3 Shutouts, no-hitter and two 1-hitters)
C – Dot Wilkinson, PBSW Ramblers
1B – Newlyn Greer, Carpenters Local 1098
2B – Jake Duncan, KC Dons
3B – Lu Mahoney, Buena Park Lynx
SS – Kay Rich, Fresno Rockets (8-20, .400, 7 RBI, 4 2B, 1 3B, 1 HR, 5 Runs, 17 Total Bases)
OF – Carolyn Thome, Caterpillar Dieselettes (4-18, .222, 1 HR, 8 RBI, 4 Runs)
OF – Irene Huber, Fresno Rockets
OF – Elaine Harris, Orange Lionettes
---
FINAL STANDINGS
1. Orange Lionettes, Anaheim, CA (6-1) (Defending Champ)
2. PBSW Ramblers, Phoenix, AZ (5-2) (Cactus)
3. Betsy Ross Rockets, Fresno, CA (5-2) (North Pacific Coast)
4. Nortowns, Toronto, ON (4-2) (Host)
5t. Caterpillar Dieselettes, Peoria, IL (3-2) (West Central)
5t. Merchants, Metamora, OH (2-2) (East Central)
7t. Phoenix Clothier Rockettes, Allentown, PA (2-2) (Central Atlantic)
7t. Nutrilite Lynx, Buena Park, CA (2-2) (South Pacific Coast)
9t. Carpenters Local #1098, Baton Rouge, LA (1-2) (Southwestern)
9t. Goss ON Ross, Dallas, TX (1-2) (Texas
9t. KC Dons, Kansas City, MO (1-2) (Western)
9t. Pandoras, New York City, NY (1-2) (Mid-Atlantic)
13t. Kalyx Cups, Toronto, ON (1-2) (Canada)
13t. Hanes Hosiery, Winston-Salem, NC (1-2) (Southern)
13t. King Soupers, Denver, CO (0-2) (Rocky Mountain)
13t. Green Jackets, Bremerton, WA (0-2) (Northwestern)
17t. Victor's Market, Minneapolis, MN (0-2) (Northern)
17t. Wallingford Owlettes, Wallingford, CT (0-2) (North Atlantic)