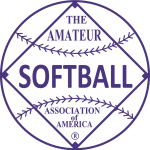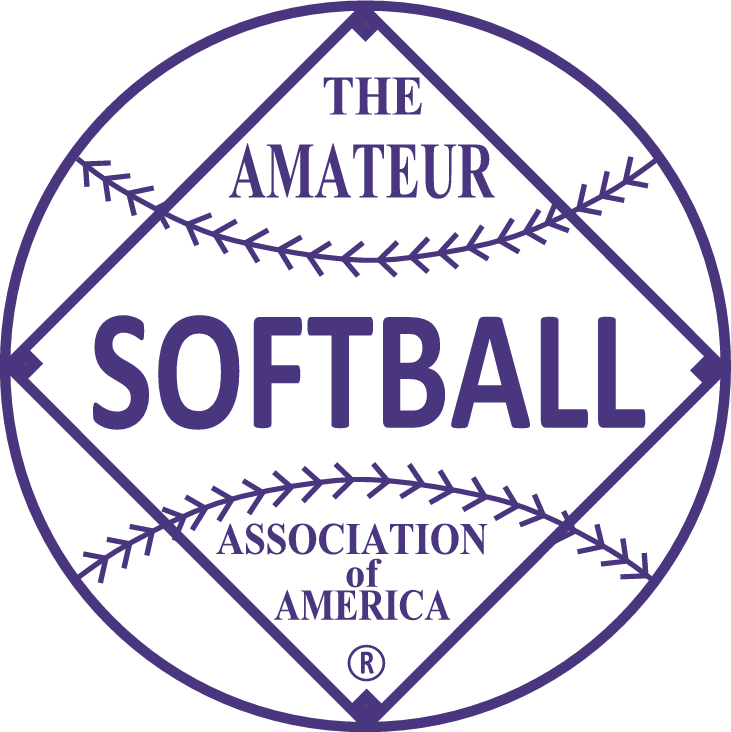 2020 held at Drakes Creek Park, in Hendersonville, Tennessee on August 22-23.
---
Champion – Smash It Sports/Derby Girls/Sonnys/STG/Easton, Kent, Washington
Runner Up – Low Bobs/Shirts & Logos, Lexington, Kentucky
---
The competition was fierce as a pair of one-run ballgames fed into the Championship Game, but the bats of Smash it Sports/Derby Girls/Sonnys/STG/Easton  were a force to be reckoned with as the offense erupted for a 17-1 win over Low Bobs/Shirts & Logos in the title game. Low Bobs/Shirts & Logos ultimately battled out of the semifinal game to earn a rematch with Smash It Sports after the two teams had met less than 24 hours ago in the winner's bracket final.
Backman/Team 24 started the day with an 11-10, extra-innings win over Lady SNI/OA Labs/DeMarini/Louisville Slugger. It was a back-and-forth contest between the two squads with a three-run outing by Lady SNI in their final at-bat forcing the game into extra innings, but an RBI single to right field from Stephanie Call gave Backman the go-ahead run in the top of the eighth.
The semifinal contest saw a similar result, as nearly every batter in the contest between Low Bobs and Backman recorded a hit. Ultimately, it was Low Bobs who snuck away with the 11-10 win after Terri Ross hit a sac fly to center and Annie Rardin also drove in a run with a sac fly. Down by two runs, Backman plated one run in their final at-bat with two outs, but that was all the offense the home team could muster.
That brought the Championship Game to close out the Women's Open Slow Pitch National Championship, and Smash It Sports delivered by cruising to a 17-1 (six innings) win over Low Bobs. The squad absolutely smashed the ball, combining for 24 hits in the win with Megan Baltzell and Kami Marrott leading the team with three RBI apiece. Both Baltzell and Christan Dowling each collected a home run in the win with Fiana Finau sending two out of the park.
Finau collected 10 RBI throughout to lead her team at the plate while Baltzell's two home runs led Smash it Sports and tied the tournament leader board.
---
MVP – Christan Dowling, Smash It Sports/Derby Girls/Sonnys/STG/Easton (12-16, .750, 1 HR, 9 RBI, 2 Runs)
Batting Leader – Christan Dowling, Smash It Sports/Derby Girls/Sonnys/STG/Easton (12-16, 1 HR, 9 RBI, 2 Runs) – .750
HR Leaders – Melinda Leday, Backman/Team 24 (14-20, .700, 15 RBI, 6 Runs) – 2
HR Leaders – Fiana Finau, Smash It Sports/Derby Girls/Sonnys/STG/Easton (11-18, .611, 10 RBI, 7 Runs) – 2
HR Leaders – Megan Baltzell, Smash It Sports/Derby Girls/Sonnys/STG/Easton (12-17, .706, 7 RBI, 8 Runs) – 2
---
ASA OPEN ALL AMERICANS FIRST TEAM
P – Jessica Ford, Dirty Sports/Trojans/CS/Thunder (9-13, .692, 4 RBI, 3 Runs)
IF – Stephanie Call, Backman/Team 24 (17-24, .708, 9 RBI, 9 Runs)
IF – Megan Baltzell, Smash It Sports/Derby Girls/Sonnys/STG/Easton (12-17, .706, 2 HR, 7 RBI, 8 Runs)
IF – Fiana Finau, Smash It Sports/Derby Girls/Sonnys/STG/Easton (11-18, .611, 2 HR, 10 RBI, 7 Runs)
IF – Kami Marrott, Smash It Sports/Derby Girls/Sonnys/STG/Easton (8-16, .500, 7 RBI, 5 Runs)
IF – Gina Mengwasser, Low Bobs/Shirts & Logos (12-18, .667, 8 RBI, 1 Run)
OF -Kara Oberer, Lady SNI/OA Labs/DeMarini/Louisville Slugger (12-17, .706, 2 RBI, 3 Runs)
OF -Ty Abdo, Smash It Sports/Derby Girls/Sonnys/STG/Easton (7-14, .500, 3 RBI, 6 Runs)
OF -Erin Gilland, Low Bobs/Shirts & Logos (8-12, .667, 6 RBI, 5 Runs)
OF -Tiffany Shaw, Low Bobs/Shirts & Logos (10-17, .588, 4 RBI, 3 Runs)
UTIL -Kylee Studioso, Lady SNI/OA Labs/DeMarini/Louisville Slugger (11-15, .733, 3 RBI, 6 Runs)
UTIL -Melinda Leday, Backman/Team 24 (14-20, .700, 2 HR, 15 RBI, 6 Runs)
UTIL -Valisha Fincher, Backman/Team 24 (16-26, .615, 1 HR, 6 RBI, 6 Runs)
UTIL -Christan Dowling, Smash It Sports/Derby Girls/Sonnys/STG/Easton (12-16, .750, 1 HR, 9 RBI, 2 Runs)
UTIL -Terri Ross, Low Bobs/Shirts & Logos (11-17, .528, 2 RBI, 5 Runs)
---
OTHERS
Aimee Halpin, Lady SNI (12-18, .667, 6 RBI, 6 Runs)
Dani Wayt, Lady SNI (12-18, .667, 7 RBI, 8 Runs)
Danielle Nadeau, HTHF/High Octane (10-15, .667, 2 RBI, 6 Runs)
Alex Acosta, Lady SNI (11-17, .674, 6 RBI, 4 Runs)
Dara Toman, Backman/Team 24 (13-26, .500, 5 RBI, 5 Runs)
Delicia Brown, SNC/BBbrand (11-17, .647, 4 RBI, 8 Runs)
Patrika Barlow, Backman/Team 24 (15-27, .593, 5 RBI, 8 Runs)
---
FINAL STANDINGS
1. Smash It Sports/Derby Girls/Sonnys/STG/Easton, Kent, WA (5-0)
2. Low Bobs/Shirts & Logos, Lexington, KY (4-2)
3. Backman/Team 24, Apollo Beach, FL (5-2)
4. Lady SNI/OA Labs/DeMarini/Louisville Slugger, Altamonte Springs, FL (3-2)
5t. Dirty Sports/Trojans/CS/Thunder, Shoreline, WA (2-2)
5t. BSC Dynasty, Tallahassee, FL (3-2)
7t. TDB/A-1Glass/MAL/Easton, Harmony, FL (2-2)
7t. SNC/DBbrand, York, PA (3-2)
9t. On Point, Grimes, IA (1-2)
9t. Karma, Covington, GA (1-2)
9t. Lady Mojo Reloaded, Louisa, VA (2-2)
9t. HTHF/High Octane, Mint Hill, NC (2-2)
13t. Traders Reloaded Klutch, Colliersville, TN (1-2)
13t. Bellys/HDLNS/Durbin Bowl, West Harrison, IN (0-2)
13t. Team 615, Murfreesboro, TN (0-2)
13t. SFK/ASP/A&S Constructors, Saratoga, CA (0-2)
17t. LaFamiglia/Easton/Riot, Bethel Park, PA (0-2)
17t. Level Up, Eufaula, AL (0-2)
---
STATISTICS – https://gc.com/tmt/summer-2020/2020-usa-softball-womens-open-slow-pitch-national-championship-5ee3e7bc8b4a5e4c94bbdeaf
| | | | | | |
| --- | --- | --- | --- | --- | --- |
| Player | Team | OBP | HR | RBI | SLG |
| Christan Dowling | Smash It Sports/Derby Girls/Sonnys/STG/Easton | .750 | 1 | 9 | 1.200 |
| Kylee Studioso | Lady SNI/OA Labs/DeMarini/Louisville Slugger | .733 | 0 | 3 | .929 |
| Stephanie Call | Backman/Team 24 | .720 | 0 | 9 | .750 |
| Kara Oberer | Lady SNI/OA Labs/DeMarini/Louisville Slugger | .706 | 0 | 2 | .786 |
| Megan Baltzell | Smash It Sports/Derby Girls/Sonnys/STG/Easton | .706 | 2 | 7 | 1.188 |
| Melinda Leday | Backman/Team 24 | .700 | 2 | 15 | 1.176 |
| Sheique Brass | BSC DYNASTY | .667 | 0 | 5 | 1.000 |
| Danielle Nadeau | HTHF/High Octane | .667 | 0 | 2 | .733 |
| Dani Wayt | Lady SNI/OA Labs/DeMarini/Louisville Slugger | .667 | 0 | 7 | .765 |
| Aimee Halpin | Lady SNI/OA Labs/DeMarini/Louisville Slugger | .667 | 0 | 6 | .889 |
| Gina Mengwasser | Low Bobs/Shirts & Logos | .667 | 0 | 8 | .706 |
| Alex Acosta | Lady SNI/OA Labs/DeMarini/Louisville Slugger | .647 | 0 | 6 | .692 |
| Delicia Brown | SNC/DBbrand | .647 | 0 | 4 | .857 |
| Shelby Engles | Lady SNI/OA Labs/DeMarini/Louisville Slugger | .632 | 0 | 9 | .722 |
| Valisha Fincher | Backman/Team 24 | .615 | 1 | 6 | .960 |
| Fiana Finau | Smash It Sports/Derby Girls/Sonnys/STG/Easton | .611 | 1 | 10 | 1.063 |
| Carmen Fowler | SNC/DBbrand | .611 | 0 | 4 | .875 |
| Jessica Beaver | Dirty Sports/Trojans/CS/Thunder | .600 | 0 | 4 | .733 |
| Victoria Toplikar | Dirty Sports/Trojans/CS/Thunder | .600 | 0 | 6 | .733 |
| Jen Hastings | SNC/DBbrand | .600 | 0 | 4 | .571 |
---