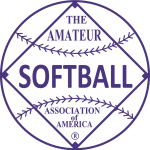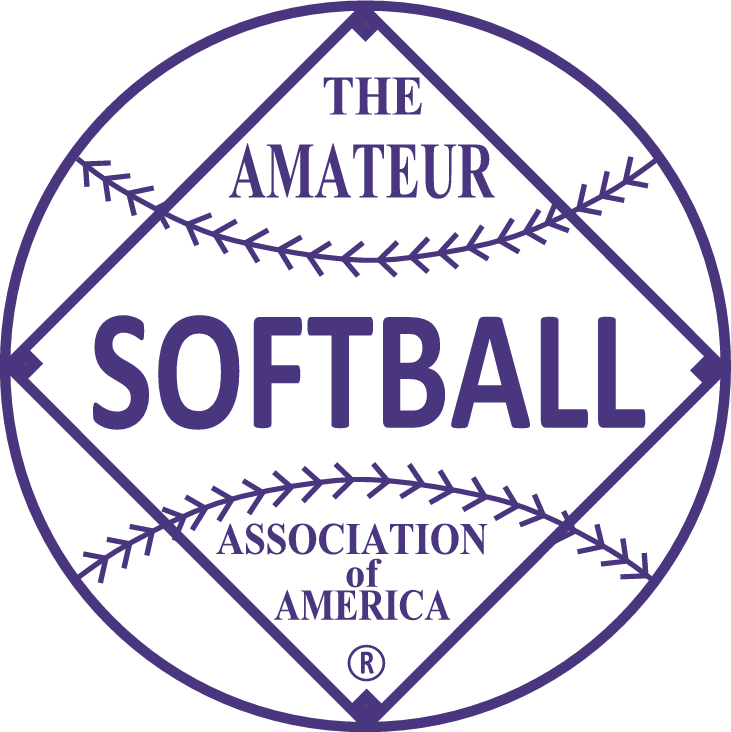 2016 held at Oklahoma City, Oklahoma.
---
Champion: Derby Girls/ASP/Combat, Kent, Washington
Runner Up: Khaos, Harmony, Florida
---
The Derby Girls scored four runs in the 4th inning to put the final game out of reach for Khaos. The final was 8-1 as Brooke Connell provided the only offense Khaos had with a 3-4 performance along with driving in the only run for the Florida girls. Melissa Perez (15-21, .714, 3 RBIs, 8 Runs), Tara Salcedo (14-22, .636, 5 RBIs, 6 Runs), Amanda Pantley (15-19, .789, 11 RBIs, 6 Runs) and Julie Wisniewski all had 2 hits for the Derby Girls. Bri Benesh (8-12, .667) collected 2 RBIs. Derby Girls/ASP/Combat outscored Khaos 17-3 to hand them back-to-back losses and secure the Women's Open National title at ASA Hall of Fame Complex Sunday. Despite dropping a 15-5 decision to Khaos Saturday evening, Derby Girls/ASP/Combat defeated Smurf-U, 13-3, to earn a spot in the Championship Game and call for a rematch themselves. While Khaos hung in the game, Derby Girls/ASP/Combat pulled away late for the 9-2 victory. Derby Girls/ASP/Combat's Dowling was solid at the plate, going 3-for-4 while driving in one and scoring three runs. Derby Girls/ASP/Combat saw four cross the plate in the first inning and proceeded to keep Khaos scorelss until they scored two in the fourth inning. However, it was not enough and Derby Girls/ASP/Combat would force the previously-undefeated team to play an "if-necessary" game for the Championship title. The final game of the tournament was almost déjà vu for Derby Girls/ASP/Combat. The Washington team never trailed after scoring four runs in the first on two doubles, an RBI single byJulie Wisniewski, and an RBI triple by Amanda Pantley. Derby Girls/ASP/Combat went on to score four runs in the fourth on a sacrifice fly byLaura Harms, a two-run single by Bri Benesh and an RBI single by Dowling. Khaos managed to score one in the fourth but in the end, it was Derby Girls/ASP/Combat who claimed the Women's Open division title following a 8-1 victory.
---
MVP – Amanda Pantley, Derby Girls (15-19, .789, 11 RBI, 6 Runs)
Batting Leader – Amanda Pantley, Derby Girls (15-19, 11 RBI, 6 Runs) – .789
Home Run Leader – Christan Dowling, Derby Girls (14-21, .667, 1 HR, 8 RBI, 11 Runs) – 1
Home Run Leader – Alexandria Herring, Khaos (10-14, .714, 4 RBI, 6 Runs) – 1
---
2016 FIRST TEAM ALL AMERICANS
Tara Salcedo, Derby Girls/ASP/Combat (14-22, .636, 5 RBI, 6 Runs, 5-1 Pitching)
Catlin Bouschet, Khaos (11-16, .688, 5 RBI, 9 Runs)
Savannah Brown, Khaos (10-16, .625, 7 RBI, 4 Runs)
Melissa Perez, Derby Girls/ASP/Combat (15-21, 714, 3 RBI, 8 Runs)
Amanda Pantley, Derby Girls/ASP/Combat (15-19, .789, 11 RBI, 6 Runs)
Christan Dowling, Derby Girls/ASP/Combat (14-21, .667, 1 HR, 8 RBI, 11 Runs, 2 BBs)
Sheri Hollis, Khaos (10-16, .625, 4 RBI, 5 Runs)
Bri Benesh, Derby Girls/ASP/Combat (8-12, .667, 3 RBI, 5 Runs)
Dara Toman, Derby Girls/ASP/Combat (12-20, .600, 9 RBI, 8 Runs)
Alexandria Herring, Khaos (10-14, .714, 1 HR, 4 RBI, 6 Runs)
Michelle Varga, Khaos (2-9, .222, 2 RBI, 4 Runs, 5 BB)
Brittany Martin, WOC (8-13, .615, 2 RBI, 3 Runs)
Ashlee Gamble, Smurf-U (8-16, .500, 5 RBI, 2 Runs)
Tammy Higginbotham, Derby Girls/ASP/Combat (3-5, .600, 4 RBI, 2 Runs)
Chelsea Zgrabik, Khaos (6-14, .429, 3 RBI, 2 Runs)
---
OTHERS
Takeishalyn Pittman, WOC (8-10, .800, 1 RBI, 3 Runs)
---
FINAL STANDINGS
1. Derby Girls/ASP/Combat, Kent, WA (5-1)
2. Khaos, Harmony, FL (3-2)
3. Smurf-U, Chickasha, OK (3-2)
4. WOC, Grimes, IA (2-2)
5t. Dolan Auto Group Fillies, Reno, NV (1-2)
5t. Aksarben Skers, Lincoln, NE (1-2)
7t. All Armed Forces, San Antonio, TX (0-2)
7t. Local Legends, Whitesboro, TX (0-2)