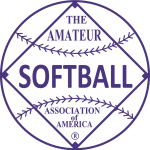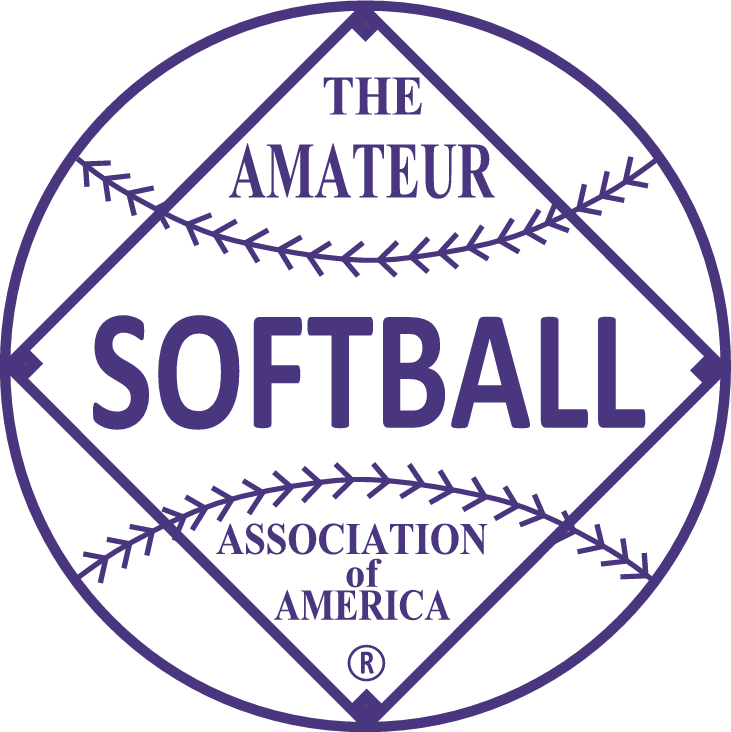 2008 held at Amherst, New York.
---
Champion – Southern California Hurricanes, Irving, CA
Runner Up – Western New York Extreme, Orchard Park, NY
---
The tournament was never completed, WNY Extreme lost winners bracket final and were supposed to play Brakettes, but the tournament was rained out and Southern Cal Hurricanes were awarded the championship as the only unbeaten team, WNY Extreme was awarded second and Brakettes third. Brakettes came into the tournament with a 52-1 record. After losing to the Extreme 2-1 in the 1st game, Brakettes won next 5 games by a 36-2 margin, before it was called. The Brakettes finished the year with a 59-2 record.
The Brakettes were very upset with the rainout decision, they stopped playing ASA National play and started an organization based out of Stratford, CT called the Women's Major Softball. Other top teams were interested and the first WMS National Tournament had The Brakettes, WNY Etreme, St Louis Saints, and NY Freedom.
This decimated the ASA Major National Tournament in 2009, which was cancelled. In 2010, the WMS tournament included 2 more teams that played in that 2008 Women's Major National; NYC Havoc and TC Tremers.
The ASA Women's Major National Championship Tournament has not been held since 2008. Meanwhile the WMS has had 69 teams play in the 7 years that the WMS has been in existence, averaging about 10 teams per year.
Leslie Malerich, Stratford Brakettes had a 6 inning 8-0 one–hitter with 13 K and then pitched 2 games, 5 IP total in relief with 8 K', including 2 wins – her totals were 3-0, 11 IP, 21 K.
Bailey Sanders of the Brakettes was 1-0, with a 1-0 five inning no hitter.
---
MVP – Megan Langenfeld, Southern California Hurricanes
HR Leader – Jess Serio, Stratford Brakettes – 2
HR Leader – Mandy Fishback, Stratford Brakettes – 2
Batting Leader – Jess Serio, Stratford Brakettes – .667
Bertha Tickey Pitching Award – Danielle Henderson, Stratford
Erv Lind Defensive Award – Rachel Clonick, West NY Extreme
---
FIRST TEAM ALL-AMERICANS
P –  Danielle Henderson, Brakettes (threw a 6 inning 9-1 victory with 12 K, then 5 inning 9-0 no hitter with 9 K, and finally a 5 inning 12-0 shutout with 12 more K). She finished up the tournament with a 3-0 record, 16 IP, 33 K, and 2 shutouts.
P – Brittany Stratton, WNY Xtreme
P – Megan Langenfeld, Southern California Hurricanes (threw a 1-hit shutout in the opening game to win 8-0)
C – Jessica Serio, Brakettes (8-12, .667)
IF – Melissa Sanchez, Southern California Hurricanes
IF – Keli Leong, NY Freedom
IF – Jennifer Griffin, Southern California Hurricanes
IF – Amanda Kotz, WNY Xtreme
OF – Kaitlin Cochran, Brakettes
OF – Danielle Miller, Southern California Hurricanes
OF – Amanda Clack, St. Louis Saints
OF – Jenna Baker, WNY Xtreme
UTIL – Rachel Clonick, WNY Xtreme
UTIL – Ashley Hall, St. Louis Saints
UTIL – Whitney Mollica, Brakettes
SECOND TEAM ALL-AMERICANS
P – Casey Hanks, Lady Explorers
P – Chelsea Plimpton, Williamsville South
P –  Brandice Balschmiter, Brakettes (0-1, 16 IP, 26 K and only gave up 3 hits)
C – Jessica Chatterton, Lady Explorers
IF – Candice Curtis, St. Louis Saints
IF – Katie Lancelotti, Amherst-Gold
IF – Ashley Gilson, Lady Explorers
IF – Samantha Thacker, Lady Explorers
OF – Kristin Haudoglous, NY Freedom
OF – Lynn Spezio, Topton VIP
OF – Denise Denis, Brakettes
OF – Claire Fridey, Williamsville South
UTIL – Dana Webb, Williamsville South
UTIL – Jessica Mouse, Brakettes
UTIL – Mandie Fishback, Brakettes
---
FINAL STANDINGS
1. Southern Cal Hurricanes, Irving, CA (3-0)
2. WNY Xtreme, Orchard Park, NY (3-1)
3. Brakettes, Stratford, CT (5-1)
4. Williamsville South, Amherst, NY (3-2)
5t. Lady Explorers, Midland, MI (2-2)
5t. St. Louis Saints, St. Louis, MO (2-2)
7t. NY Freedom, Babylon, NY (1-2)
7t. Amherst-Gold, Amherst, NY (1-2)
9t. Amherst Collision, Amherst, NY (1-2)
9t. Topton Vip, Hellerton, PA (1-2)
9t. TC Tremors, Endicott, NY (0-2)
9t. Amherst-Brooks, Amherst, NY (0-2)
13. Sandlot, Amherst, NY (0-2)
---