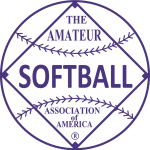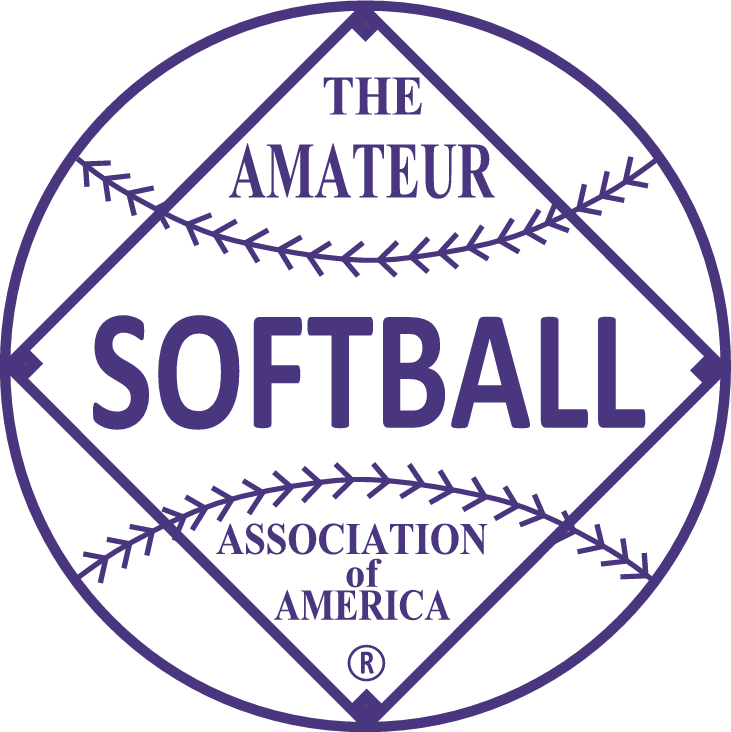 1955 held at Portland, Oregon.
---
Champion – Orange Lionettes, Orange, California
Runner Up – PBSW Ramblers, Phoenix, Arizona
---
The Orange Lionettes captured their fourth National championship to move within one of the all time record held by the New Orleans Jax Maids in the 1940's. The tournament was a one women show as Bertha Ragan-Tickey pitched all five Orange triumphs, 4 of them shutouts (2-0, 3-0, 1-0, 1-0) and the final game, which was a 4-1 victory in which the only run scored by the Ramblers was unearned. This is the 6th straight year that a team from California has won the championship. On another note, this year would mark the last time that Betty Evans Grayson of Erv Lind Florists would play in a National Tournament as she retired after the season. She pitched the Florists over the defending champs, Fresno Rockets 4-1 and then lost the semi-final game to the Ramblers 6-1.
The legendary Nina Korgan of New Orleans Jax Maids fame in the 1940's, who came out of retirement last year, hurled for the Jurisich Transfer team of New Orleans, LA. She went 1-1 and struck out 25 batters in 18 innings. She pitched last year for the New Orleans team and although lost the Southwestern Regional Final, She was named regional MVP. This year, she led her team to the Regional championship and once again was named Regional MVP. She pitcher in her first ASA National Championship Tournament back in 1935 for the Syracuse, Nebraska Blue Birds.
Carol Nelson, Fresno Rockets (3-2, including a no-hitter).
Erger, Bank of Denver went 5-17, .294, 2 HR, 3 RBI, 4 Runs.
---
MVP – Bertha Ragan-Tickey, Orange Lionettes
HR Leader – Erger, Bank of Denver – 2
Batting Leader – Kay Rich, Leach Motor Rockets – .611
---
FIRST TEAM ALL-AMERICANS
P – Margie Law, PBSW Ramblers (4-2, 31 Ks, 42 IP, including a 7-0 no-hitter,  and 6-19 at the plate with a .316 batting average)
P – Norma Jean McDaniel, KC CIO-AFL Dons (2-2, 20 Ks, 28 IP), She also went 7-13, .538 batting.
P – Bertha Ragan-Tickey, Orange Lionettes (5-0, 4 shutouts, 1 Unearned Run, 35 IP, 52 K), won final 4-1, her triple drove in 2 runs. She had a no-hitter and a 1-hitter.
C – Dot Wilkinson, PBSW Ramblers (9-20, .450, 3 RBIs, 4 Runs)
1B – Gloria May, Fresno Hacienda Rockets (8-18, .444)
2B – Beverly Cox, Erv Lind Florists
3B – Jeanne Contel, Fresno Hacienda Rockets
SS – Kay Rich, Fresno Hacienda Rockets (11-18, 10 RBI, which set the tournament RBI record, 6 Runs, and she had 5 hits, including a grand slam and 6 RBI in one game)
OF – Jerry Pollard, Fresno Hacienda Rockets
OF – Zada Boles, PBSW Ramblers
OF – Thelma Eisen, Orange Lionettes
UTIL – Harriet Leeke, PBSW Ramblers
HONORABLE MENTION
1B – Virginia Bickle, PBSW Ramblers
3B – Margaret Dobson, Erv Lind Florists
SS – Kay Rohrer, PBSW Ramblers
OF – Carolyn Thome, Caterpillar Dieselettes.
---
FINAL STANDINGS
1. Orange Lionettes, Orange, CA (5-0) (South Pacific Coast)
2. PBSW Ramblers, Phoenix, AZ (4-2) (Cactus)
3. Erv Lind Florists, Portland, OR (4-2) (Host)
4. Hacienda Rockets, Fresno, CA (3-2) (Defending Champ)
5t. Bank of Denver, Denver, CO (3-2) (Rocky Mountain)
5t. Tilden U-Drive It, Vancouver, BC (3-2) (West Canada)
7t. RH Hall, St. Petersburg, FL (2-2) (Southern)
7t. CIO-AFL Dons, Kansas City, MO (2-2) (Western)
9t. National Cash Register, Dayton, OH (1-2) (East Central)
9t. Caterpillar Dieselettes, Peoria, IL (1-2) (West Central)
9t. Jurisich Transfer, New Orleans, LA (1-2) (Southwestern)
9t. Arcade Pontiac, Washington DC (1-2) (Central Atlantic)
13t. Texas Motorettes, Fort Worth, TX (0-2) (Texas)
13t. Airflytes, Seattle, WA (0-2) (Northwestern)
13t. Muirhead Transfer, Toronto, ON (0-2) (East Canada)
13t. Jet Girls, Alameda, CA (0-2) (North Pacific Coast)
---
NOTES
North Atlantic – Raybestos Brakettes, Stratford, CT could not attend. Mid-Atlantic – Pandoras, New York City, NY did not attend. Northern – Shaper Sales, Minneapolis, MN did not attend. Texas Motorettes, Fort Worth, TX went in place of Texas Champ – Tandy Leatherettes, Forth Worth, TX, who could not attend.