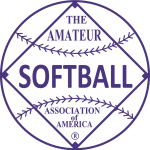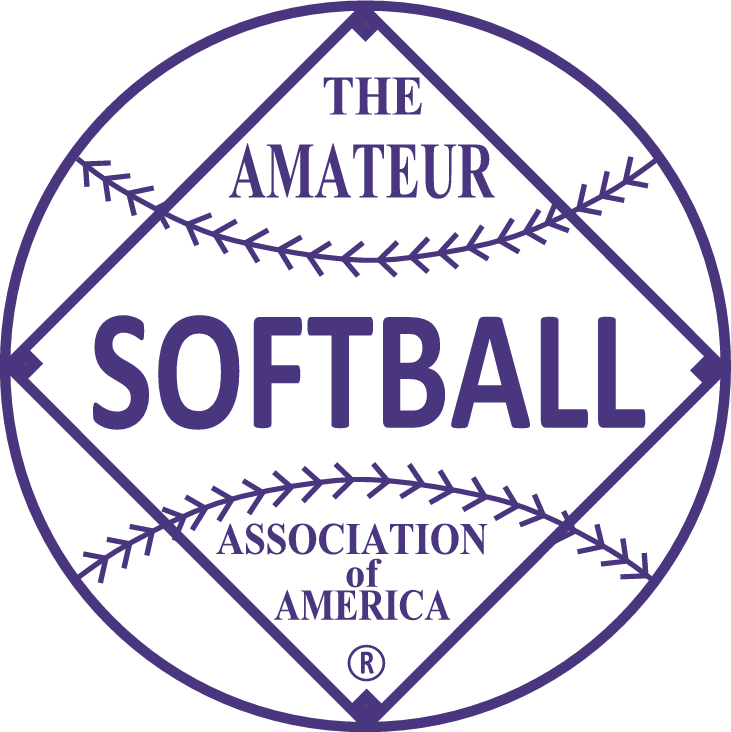 1995 held at Wallace Marine Park in West Salem, Oregon on September 2-4.
---
Champion: Armed Forces, Sacramento, CA
Runner Up: Shiva, San Francisco, CA
---
The Armed Forces put Shiva in the losers bracket with a 14-12 win. Shiva then eliminated the AAA Yankees and got a chance for redemption against the Armed Forces in the Championship. Shiva won the first game 7-6, forcing the winner take all championship final. The Armed Forces wasted no time and put away Shiva with a 15-3 victory.
---
MVP – Carolyn Ford, Armed Forces
Batting Leader – Sue Sualnier, Armed Forces (16-21) – .769
Home Run Leader – Cheryl Easterwood, Shiva – 3
---
ASA MAJOR WOMEN'S SLOW PITCH ALL AMERICANS FIRST TEAM
P – Marcy Maggard, Wilder Construction
C – Carolyn Ford, Armed Forces
1B – Sue Sualnier, Armed Forces
2B – Denise Hall, Shiva
3B – Angie Ford, Shiva
SS – Mary Lou Flippen, AAA Garment Yankees
OF – Clarise Gordon, Hot Spitty's
OF – Cheryl Bradley, Armed Forces
OF – Kristen DAndriss, Shiva
OF – Jean Gunnell, Seattle Express
EP – Ella Citaberg, Lakerettes
UT – Kim Wilson, AAA Garment Yankees
UT – Cic Coulson, Seattle Express
UT – Sue Ilyes, Lakerettes
UT – Bev Landsdown, Hot Spitty's
ASA MAJOR WOMEN'S SLOW PITCH ALL AMERICANS SECOND TEAM
– missing
---
FINAL STANDINGS
1. Armed Forces, Sacramento, CA
2. Shiva, San Francisco, CA
3. AAA Garment Yankees, Santa Monica, CA
4. Seattle Express, Seattle, WA
5. Hot Spitty's, Salem, OR
5. Lakerettes, Conneaut Lake, PA
7. Wilder Construction, Ferndale, WA
remainder TBD
---
SCORES
First Round
Armed Forces 21 One More Time 8
Hot Spitty's 8 Bill Fraley's Wildcats 4
Wilder Construction 12 Bum Wraps 11
Seattle Express 19 Express Softball (Minnetonka, MN) 3
Lakerettes 17 AAA Garment Yankees 7
Shiva 15 Wallace Complex/deBeer 3
Second Round
Hot Spitty's 6 Wilder Construction 5
Lakerettes 9 Seattle Express 8
Armed Forces 6 Fletch's Softball Club (Newark, DE) 2
Shiva 10 Spooks 5
Losers Bracket
AAA Garment Yankees 17 Express Softball 2
Bill Fraley's Wildcats 4 Bum Wraps 3
Yankees 13 Fletchs 4
Wilder Construction 20 Wallace/DeBeer 5
Seattle Express 11 One More Time 5
Spooks 14 Fraley's Wildcats 8
AAA Yankees 16 Wilder Construction 6
AAA Yankees 13 Lakerettes 11
Seattle Express 12 Hot Spitty's 3
AAA Yankees 17 Seattle Express 9
Shiva 17 AAA Yankees 10
Finals
Shiva 7 Armed Forces 6
IF
Armed Forces 15 Shiva 3