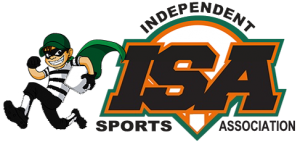 1998 held at Niceville, Florida.
---
Champion – W.E.T. (Waste Energy Tech.), Niceville, Florida
Runner Up – W.W. Gay, Gainesville, Florida
---
W.E.T., a home town team, went undefeated to become the surprise winner of the ISA Class A championship Aug. 28-30 in Niceville, Fla.
W.W. Gay of Gainesville, Fla., was a surprise second-place finisher, but was drowned by W.E.T. — 17-2 in the finals of the winners bracket and 29-4 in the championship finale.
Adams/RSH/Worth of Ridgeland, Miss., and Smokes/TPS of Maryland were considered the co-favorites. Adams suffered both of its losses to Gay (30-26 and 32-15). Smokes, winner of the big Pif tournamet in Canada over the July 4th weekend, lost to W.E.T. 25-24 in the third round, then later was eliminated 34-18 to McDonald's of Georgia and wound up in a tie for ninth place.
Adams was third, while Harrison's/Worth of Virginia was fourth. Harrison's was ousted 38-34 by Adams after eliminating Woerner/Hudson's/TPS of Alabama 22-21. Herrin/TPS of Georgia shared fifth place with Harrison's, being ousted 20-18 by Adams after kayoing McDonald's 27-14.
Jonesboro/TPS of Tennessee finished in a tie for ninth after being ousted by Woerner 33-27.
Harrison's was knocked into the losers bracket by W.E.T. 20-18, after wins over Woerner (32-30) and Herrin (19-16).
W.W. Gay beat Jonesboro 37-32, Mizuno/DeMarini of Florida 25-8 and Lafayette (La.) Fire 44-16.
One of Adams' wins was 31-11 over Mississippi rival Fast Eddie's.
Journeyman of Michigan and Pov's of Minnesota went out early. Lafayette Fire beat Journeyman 12-11, while Pov's lost to W.E.T. 25-22 in the second round.
Journeyman was eliminated by Mizuno 43-37, while Pov's was ousted by Jonesboro 36-28. Mizuno was eliminated by Herrin 35-30.
The MVP selection was W.E.T. outfielder Chad Roberts. He went 20-for-24 with nine home runs.
Veteran John Hicks came out of retirement to hit eight homers for W.E.T., five of them in one game — the 20-18 win over Harrison's.
The Outstanding Defensive Player award went to W.W. Gay outfielder Mike Thomas. Roberts and Hicks were joined on the all-tournament team by teammates Shane Frederick and pitcher Dan Hensley.
W.W. Gay boss N.C. Ryals credited Hensley with "a great job of pitching." Other all-tournament spots went to Mike Thomas, Ken Clark, John Thomas and Billy Eurice of W.W. Gay, Russ Tatum and Craig Upton of Adams and Chuck Boyle and Charles Prekel of Harrison's. Eurice tied for most HRs, matching Roberts' total of nine.
---
MVP – Chad Roberts, W.E.T. (20-24, .833, 9 HR)
Defensive MVP – Mike Thomas, W.W. Gay
HR Leader – Chad Roberts, W.E.T – 9
HR Leader – Billy Eurice, W.W. Gay – 9
Batting Leader – Chad Roberts, W.E.T – .833
---
ISA A ALL WORLD TEAM
Chad Roberts, W.E.T. (20-24, .833, 9 HR)
John Hicks, W.E.T. (8 HRs)
Shane Frederick, W.E.T.
Dan Hensley, W.E.T.
Mike Thomas, W.W. Gay
Ken Clark, W.W. Gay
John Thomas, W.W. Gay
Billy Eurice, W.W. Gay
Russ Tatum, Adams/RSH/Worth
Craig Upton, Adams/RSH/Worth
Chuck Boyle, Harrison's/Worth
Charles Prekel, Harrison's/Worth
---
FINAL RESULTS
1. W.E.T. (Waste Energy Tech.), Niceville, FL
2. W.W. Gay, Gainesville, FL
3. Adams/RSH/Worth, Ridgeland, MI
4. Harrison's/Worth, Portsmouth, VA
5t. Woerner/Hudson's/TPS, Elberta, AL
5t. Herrin/TPS, Savannah, GA
7t. McDonald's, GA
7t. Team Mizuno/Demarini, Fort Pierce, FL
9t. Jonesboro/TPS, Jonesboro, TN
9t. Smokes/TPS, Ellicott City, MD
no info on remaining standings
Lafayette Fire & Safety, Lafayette, LA
Fast Eddies, Jackson, MS
Journeymen/Easton, Canton, MI
POV's, Brooklyn Center, MN
TBD