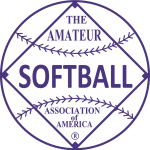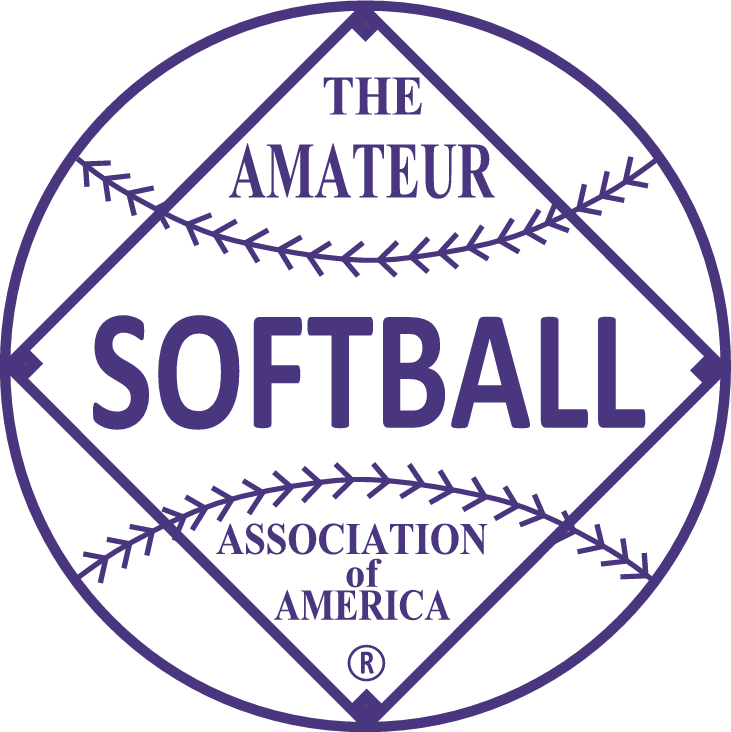 1994 held at ASA Hall of Fame Stadium Complex in Oklahoma City, Oklahoma on August 10-14.
---
Champion – Gordon's Panthers, La Palma, California
Runner Up – Hot Stuff, Yorba Linda, California
---
A cool breeze blew across Hall of Fame Stadium, freezing opposing bats and propel Gordon's Panthers to the Gold Division Championship.
D'Ann Burns pitched a two-hit shutout as the Panthers iced Hot Stuff 3-0 for the USA Softball girl's under 18 fast pitch national championship before about 500 fans Sunday.
I don't know why, but I just never get nervous," Burns said. "I know what I need to do and I just go out and do it."
The sophomore-to-be at UCLA no-hit Yorba Linda, California's Hot Stuff through three. She gave up a single in the fourth and a double in the 3ixth. She also allowed a pair of walks and hit a batter while striking out 12 to win her fifth game of the tournament.
But she did have occasional trouble. Hot Stuff loaded the bases in the top of the fourth on a single by Stephanie Weise, a walk and a hit-bats-man. But Jennifer Cirigliano grounded out to third to end the inning.
In the sixth, Shanon Rice led off the inning with a double to center for Hot Stuff. Burns responded by striking out the next three batters.
"Sometimes I get into a rhythm and the ball goes right where I want it," Burns said.
Hot Stuff made a little more noise in the top of the seventh, getting two base runners on an error and walk with two outs. But Burns induced a Dawn Kobata groundnut to short. Nicola Walsh, running from second, bowled over Panther shortstop Julie Adams and was called out for interference.
La Palma, California's favorite daughters scored three in the bottom of the sixth. Tiffany Blood came home on a wild pitch and Brandee McArthur singled in Candace Konen and Laurie Fritz with one out.
The Panthers nearly put up some runs in the fourth. But a stiff wind blowing toward home plate knocked down high fly at the outfield fence by Stacy Neuveman and Julie Adams.
The championship game capped off a fine tournament for Burns. She got five of the Panthers' six wins and allowed one unearned run and five hits with 28 strikeouts for the tournament.
Burns was at her best in a second-round game Thursday. She pitched a perfect game against Houston's Sudden Impact, striking out eight with only one out recorded beyond the infield.
"I had a good tournament," Burns said. "But I still have to work on some things. I never really got into a rhythm like I usually do."
In her freshman year at UCLA, Burns rang up a 21-5 record.
The shutout by Burns overshadowed Hot Stuff pitcher Trinity Johnson's three-hit effort in the championship. But she saw the Panthers get on base by a walk and a wild pitch on a third strike and two singles with three of those runners coming home.
Note: Hot Stuff catcher Teresa Stippey was hit by a pitch from Burns in the fourth inning. She was taken to the hospital for X-rays of a possible broken arm.
---
FINAL STANDINGS
1. Gordon's Panthers, La Palma, CA (6-0)
2. Hot Stuff, Yorba Linda, CA (6-2)
3. Sudden Impact, Houston, TX (5-2)
4. Texas Gamblers, Dallas, TX (3-2)
5t. Runnin' Rebels, Stockton, CA (4-2)
5t. Athletics, Foothill Ranch, CA (3-2)
7t. Texas Challengers, Alvin, TX (3-2)
7t. Raiders, Moreno Valley, CA (2-2)
9t. Choppers, Valencia, CA (2-2)
9t. Force, Fresno, CA (2-2)
9t. Nor Cal Tremors, Lodi, CA (2-2)
9t. Boone & Darr, Ann Arbor, MI (2-2)
13t. Skit Royals, Houston, TX (1-2)
13t. Fury, Vancouver, WA (1-2)
13t. Oilers, Richmond, MI (1-2)
13t. Tulsa Eagles, Tulsa, OK (1-2)
17t. Texas Gadzooks, Plano, TX (1-2)
17t. St. Louis Gators, St. Louis, MO (1-2)
17t. Heartbreakers, Burnsville, MN (1-2)
17t. Patriots, Glendale, AZ (1-2)
17t. Blue Thunder, Everman, TX (0-2)
17t. California Thunder, Covina, CA (0-2)
17t. Cowgirls, Everman, TX (0-2)
17t. Shreveport Heat, Shreveport, LA (0-2)
25t. Flight-N-Fillies, San Diego, CA (0-2)
25t. Poison, Irving, TX (0-2)
25t. Silver Streak, Alvin, TX (0-2)
25t. Nighthawks, Orange, CA (0-2)
25t. Strikkers, San Jose, CA (0-2)
---