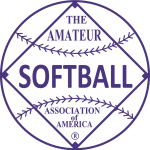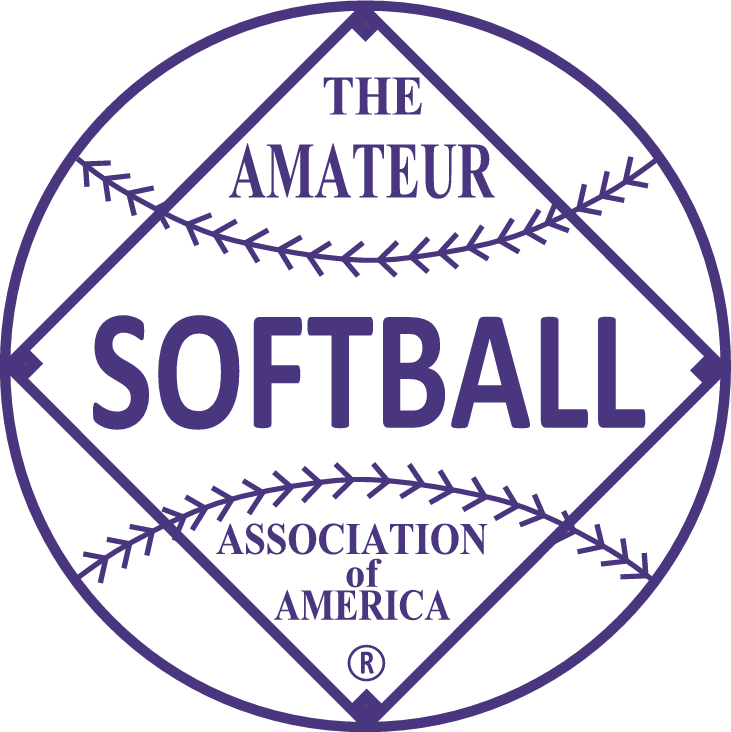 1993 held at Decatur, Illinois on August 15-23.
---
Champion – National Health Care Discount, Sioux City, Iowa (98-8)
Runner Up – Decatur Pride, Decatur, Illinois (93-14)
---
Chubb Tangarora hurled a 1-0 perfect game with 17 Ks and his Decatur Pride squad beat the Midland Explorers 1-0 to advance to the finals. They defeated NHCD's Michael White 1-0 in the first final on Trent Rubley's RBI single and another pitching gem by Tabgarora. The loss broke White's season long 29 game winning streak. This win forced the final championship game and Mike Piechnik of NHCD came through with a 1-hit shutout as he pitched them to a 4-0 victory. Piechnik struk out 12 in getting his 4th win of the tournament.
Tangaroa gave all he had in the final game. National Health Care Discount prevailed behind the brilliant pitching of Mike Piechnik and won 4-0. Earlier in the tournament, Tangarora hurled a 1-0, 10 inning no-hitter with 28 K. He set a record by striking out the first 20 batters he faced in defeating Blooming Beer Nuts and star pitcher Doug Gillis. Rick Dohogne of the Pride drove in the winning run in the 10th inning for the win. For the tournament, Tangaroa was 4-1, with 2 no hitters, one a perfect game.
---
MVP – Chubb Tangaroa, Decatur Pride (4-1, 43 IP, 86 K, won a 2-0 perfect game, 17 K in first final)
Batting Leader – Randy Peck, Heflin Builders (9-18) – .500
HR Leader – Mark Sorenson, Penn Corp – 3
HR Leader – Mike Carlson, Topeka Capitols – 3
Herb Dudley Pitching Award – Mike Piechnik, National Health Care (4-0, 28 IP, 59 K, perfect game, no-hitter and a 1-0, 1-hitter in final Championship with 12 K)
---
FIRST TEAM ALL-AMERICANS
P – Terry Luster, Bass County Inn (4-0, 27 IP, 44 K, no hitter)
P – Mike Piechnik, National Health Care Discount
P – Chub Tangaroa, Decatur Pride
C – Tim Wahl, National Health Care Discount
C – Dean Taikato, Topeka Capitals
1B – Mark Sorenson, National Health Care Discount
2B – Nick Raimondo, Heflin Builders
3B – Marty Kernaghan, National Health Care Discount
SS – Tim Blasi, Bass County Inn
OF – Steve Schott, National Health Care Discount
OF – Bob Blakley, Bass County Inn
OF – Avon Meacham, Decatur Pride
OF – Brad Underwood, Midland Explorers (3-1, 28 IP, 41 K, 3 Shutouts)
DP – Eric Wilson, Farm Tavern
UTIL – Bill Boyer, National Health Care Discount
SECOND TEAM ALL-AMERICANS
P – Marty Grant, National Health Care Discount
P – Darin Zack, Midland Explorers (3-1, 26 IP, 50 K, 3 Shutouts)
P – Steve Price, Heflin Builders (4-2, 3 Shutouts, 2 HR batting).
C – Brad Burrup, Miller Toyota
C – Greg Stockton, Aurora Lightning
1B – Randy Peck, Heflin Builders
2B – Gary Quinette, Pride/Fouts Tire
3B – Mike Ginger, Blues
SS – Terry Wiebe, Decatur Pride
OF – Mitch Munthe, Seafirst Bank
OF – Jeff Seed, Heflin Builders
OF – Brian Patton, Midland Explorers
OF – Lonnie Swan, Aurora Lightning
DP – Randy Ward, Miller Toyota
UTIL – Shawn Rychick, Midland Explorers
THIRD TEAM ALL-AMERICANS
P – Dave Scott, Blues
P – Rob Scheller, Decatur Pride (3-1, 28 IP, 38 K, Shutout)
P – Scott Plangger, Bloomington Hearts
C – Tony Proctor, Topeka Drive Train
C – Vondel Edgar, Decatur Pride
1B – Mike Carlson, Topeka Capitals
2B – Keith Tate, Topeka Capitals
3B – Brian Martie, Bloomington Hearts
SS – Dave Johnson, Farm Tavern
OF – Tod Stevenson, National Health Care Discount
OF – Jim Davis, Topeka Drive Train
OF – Tai Matai, Blues
OF – Pat Hennessey, Topeka Capitals
DP – Rick Dohogne, Decatur Pride
UTIL – Trent Rubley, Decatur Pride
---
FINAL STANDINGS
1. National Health Care Discount, Sioux City, IA (7-1)
2. Decatur Pride, Decatur, IL (7-2)
3. Midland Explorers, Midland, MI (7-2)
4. Bass Country Inn, Springfield, MO (6-2)
5t. Blooming Hearts, Bloomington, IL (3-2)
5t. Aurora Lightning, Aurora, IL (3-2)
7t. Topeka Capitols, Topeka, KS (4-2)
7t. Heflin Builders, Middletown, NY (4-2)
9t. The Farm, Madison, WI (2-2)
9t. Kokomo Pride/Fouts Tire, Kokomo, IN (2-2)
9t. Escro Transport, Buffalo, NY (2-2)
9t. Larry Miller Toyota, Salt Lake City, UT (3-2)
13t. Seafirst, Bellview, WA (2-2)
13t. Knova's Carpet, Sioux City, IA (2-2)
13t. Drive Train Inc., Topeka, KS (2-2)
13t. Taylorville Blues, Taylorville, IL (3-2)
17t. Fargo Moose Lodge, Fargo, ND (1-2)
17t. Stewart-Taylor-Boomers, Duluth, MN (1-2)
17t. Pabst/Barley Pop A's, Minot, ND (1-2)
17t. Metro Monarchs, New York City, NY (1-2)
17t. Jac & Do's, Findlay, OH (1-2)
17t. Beer Nuts, Bloomington, IL (1-2)
17t. Arby's/Stan's, Bloomington, IL (1-2)
17t. All Car, Green Bay, WI (1-2)
25t. South Illinois Merchants, Carbondale, IL (0-2)
25t. Fred's Interior Service/ARC, Atlanta, GA (0-2)
25t. Curry's, Dyerson, TN (0-2)
25t. Coors Light Sunners, Reading, PA (0-2)
25t. Tate Farm Equipment, Stewardson, IL (0-2)
25t. Dolan & Murphy Shamrocks, Aurora, IL (0-2)
25t. Clearwater Bombers, Clearwater, FL (1-2)
25t. Abbott Labs Merchants, Ashland, OH (1-2)
33t. Woodstock Softball Club, Woodstock, IL (0-2)
33t. Page Break, Salt Lae City, UT (0-2)
33t. Gateway 2000 Soos, Sioux City, IA (0-2)
33t. Clear Cut Jaguars, West Milford, NJ (0-2)