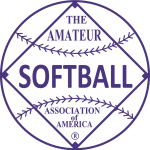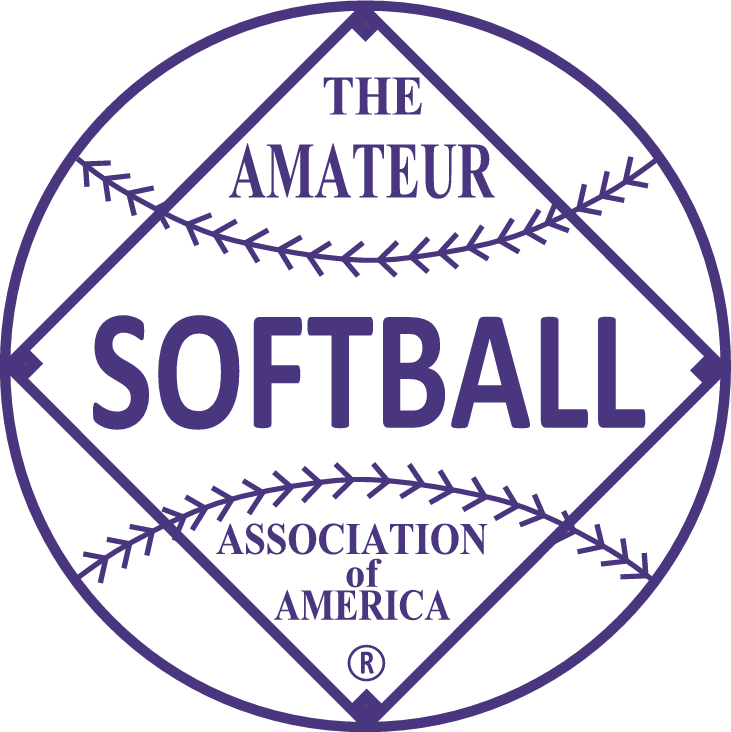 1992 held at Redding, California.
---
Champion – Raybestos Brakettes, Stratford, Connecticut (51-1)
Runner Up – Redding Rebels, Redding, California
---
The Rebels forced the extra game with Lori Sipple defeating the Brakettes 2-0. Consecutive Singles by Dot Richardson, Trisha Popowski and Pat Dufficy accounted for the games only run in the 8th inning of the final championship game to give the Brackettes the title. Dufficy's two out single scored Richardson who scored on a beautiful hook slide to just beat the throw. Earlier in the tournament, the Brakettes set a record by defeating a team from Washington DC 30-0. They hit 10 homeruns in the game to set a record for homers in a game also. Fernandez pitched the final, defeating Dee Dee Weiman of the Rebels. The Rebels defeated the Arizona Sunbirds 6-0 in the loser's bracket final behind Michele Smith. The Brackets defeated Smith and the Rebels 7-1 in the Winner's bracket final behind Fernandez 3 hitter and 9 Ks.
Barbara Reinalda (1-0, Shutout) and Cheri Kempf (0-1, lost a 2-0 game) also pitched for the Brakettes.
---
MVP – Lisa Fernandez, Raybestos Brackettes (5-0, 1 Shutout, 5 runs, 0 ER, including 1-0, 8 inning championship game win)
Bertha Tickey Pitching Award – Lisa Fernandez, Raybestos Brakettes
Erv Lind Defensive Award – Ann Rowan, California Commotion
Batting Leader – Janice Parks, California Commotion – .500
HR Leader – N/A
---
1992 FIRST TEAM ALL AMERICANS
P – Debbie Doom, Orange County Majestics
P – Lori Sippel, Redding Rebels
P – Lisa Fernandez, Raybestos Brakettes
C – Suzy Brazney, Orange County Majestics
C – Christy Sereitella, Phoenix Sunbirds
1B – Sheila Cornell Douty, Raybestos Brakettes
2B – Trish Popowski, Raybestos Brakettes (had 5 hits in one game)
3B – Janice Parks, California Commotion
SS – Karen Walker, California Commotion
OF – Jill Justin-Coffel, Raybestos Brakettes
OF – Rachele Brown, Phoenix Sunbirds
OF – Yvonne Gutierrez, California Commotion
OF – Barbara Jordan, Redding Rebels
DP – Michele Smith, Redding Rebels
UTIL – Kelly Jackson, Redding Rebels
1992 SECOND TEAM ALL AMERICANS
P – Susie Parra, Phoenix Sunbirds
P – Lori Harrigan, California Commotion
P – Pam Amabile, Shamrocks
C – Laurie Miller, Shamrocks
C – Terrie Cissna, Lynch Mob Express
1B – Trish Johnson, Michigan Cruise
2B – Julie Smith, Redding Rebels
3B – Wendy Spratt, St. Louis Classics
SS – Bonnie Tholl, Michigan Cruise
OF – Pat Dufficy, Raybestos Brakettes
OF – Angela Marzetta, Lightning
OF – Dionne Harris, Raybestos Brakettes (9 RBI total, 7 coming in one game)
OF – Barbara Jordan, Redding Rebels
DP – Mary Ivy, St. Louis Classics
UTIL – Mona Nard, Lightning
1992 THIRD TEAM ALL AMERICANS
P – Michele O'Neal, St. Louis Classics
P – Kacey Marshall, Ballwin Saints
P – Shelly Hawkins, Michigan Cruise
C – Barb Booth, California Commotion
C – Leanne Bonifas, East Peoria Avantis
1B – Stephanie Fleischaker, Orange County Majestics
2B – Karen Schneider, Ballwin Saints
3B – Cathy Wylie, Raybestos Brakettes
SS – Theresa Wardlaw, St. Louis Classics
OF – Vivian Villa, Lynch Mob Express
OF – Kim Kaul, Shamrocks
OF – Denise Day, Redding Rebels
OF – Suzy Lady, Redding Rebels
DP – Jackie Cipolloni, Raybestos Brakettes
UTIL – Roanna Brazier, St. Louis Classics
Defense – Ann Rowan, California Commotion
---
FINAL STANDINGS
1. Raybestos Brakettes, Stratford, CA (6-1)
2. Redding Rebels, Redding, CA (6-2)
3. Phoenix Sunbirds, Phoenix, AZ (5-2)
4. Diamond Bar Commotion, Diamond Bar, CA (5-2)
5t. Tonawanda Shamrocks, Tonawanda, NY (5-2)
5t. Sacramento Express, Sacramento, CA (2-2)
7t. St. Louis Classics, St. Louis, MO (3-2)
7t. Ballwin Saints, Ballwin, MN (3-2)
9t. East Peoria Avantis, East Peoria, IL (3-2)
9t. Orange County Majestics, Orange, CA (3-2)
9t. Phoenix Lightening, Phoenix, AZ (2-2)
9t. Michigan Cruise, Ann Arbor, MI (2-2)
13t. First Page Metros, Washington, DC (1-2)
13t. Orland Stars, Orland CA (1-2)
13t. Twin City Jammers, St. Paul, MN (1-2)
13t. Lady Knights, Bloomington, MN (1-2)
17t. Montclair Majestics, Montclair, NJ (1-2)
17t. Fresno Force, Fresno, CA (1-2)
17t. Allentown Pates, Allentown, PA (1-2)
17t. Plymouth Blue Wave, Plymouth, MA (0-2)
17t. Celina Suns, Celina, OH (0-2)
17t. Sunnyvale Diamonds, Sunnyvale, CA (0-2)
17t. Tacoma Shamrocks, Tacoma, WA (0-2)
17t. Topton VIPs, Topton, PA (0-2)
25t. Royal Ladies, Yardley, PA (0-2)
25t. Lady Hawks, Normal, IL (0-2)
25t. Sid Grinker, Milwaukee, WI (0-2)