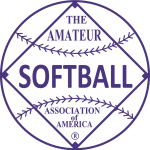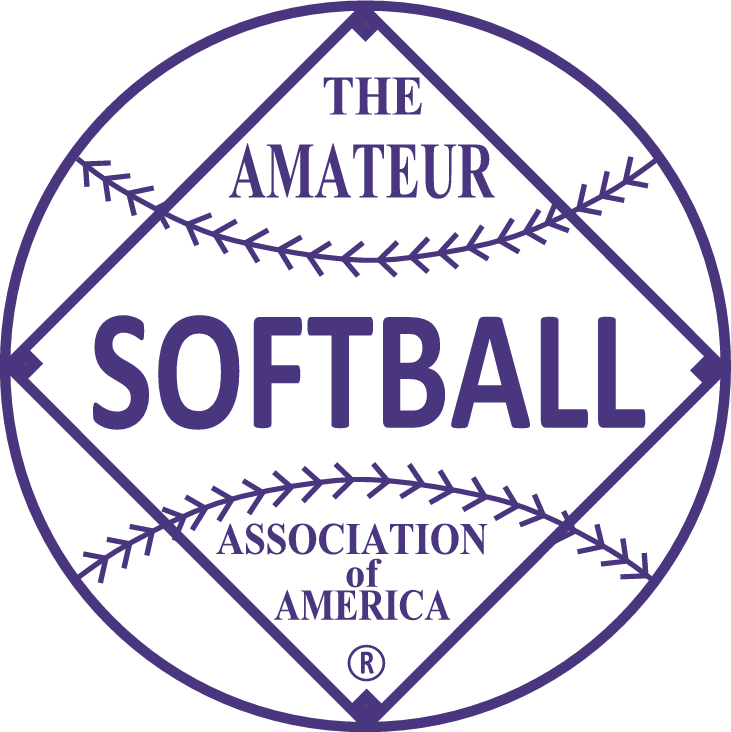 1998 held at City Park, in Burlington, North Carolina on September 3-4.
---
Champion – Ritch's Salvage, Harrisburg, North Carolina
Runner Up – Superior/Apollo, Windsor Locks, Connecticut
---
Ritch's "salvages" Men's Major Slow Pitch  championship
Ritch's Salvage of Harrisburg, NC, won three straight games to capture the ASA Men's Major Slow Pitch National Championship at City Park on September, 4.
Superior-Apollo of Windsor Locks, CT, had beaten Ritch's the night before in the finals of the winner's bracket, 18-13.
Ritch's then met Starpath/Kirk's Glass of Monticello, KY, in the loser's bracket finals and defeated them, 15-11.
In the first game between Ritch's and Superior-Apollo, Superior-Apollo failed to nail down the title, for Ritch's foiled unbeaten Superior with a 20-8 win.The Ritch's victory sent the two teams into a final showdown.
Superior-Apollo scored five times in the first inning, but Ritch's came back with two runs in the bottom of the inning. After Superior-Apollo added three in the second, Ritch's cracked out 10 hits for 11 runs in the second for a 13-8 advantage.
The hard hitting continued for both teams and Superior-Apollo roared back with 11 runs in the sixth and four in the seventh to tie the game at 24-24.
Ritch's needed just one run to win in the bottom of the seventh. The first batter, Mike Nye, reached on a single, and shortstop Greg Whitlock ended the game with a two-run homer to give Ritch's the title.
---
MVP – Bill Gatti, Ritch's Salvage
Batting Champion – Mark Baker, Bell (20-25) – .800
HR Champion – Clyde Guy, Superior/Apollo (11)
---
FIRST TEAM ALL AMERICANS
P – Mike Nye, Ritch's Salvage (17-30, .560, 2 HR, 7 RBI)
C – Dave Steffen, Superior/Apollo
C – Baxter Burris, Ritch's Salvage (16-29, .550, 9 HR, 23 RBI)
IF – Dave Allen, Starpath/Kirk's Glass
IF – Dennis Graser, Superior/Apollo
IF – Mark Baker, Bell Corp
IF – Greg Whitlock, Ritch's Salvage (25-37, .670, 2 HR, 11 RBI)
IF – Larry Neff, Ritch's Salvage (26-34, .760, 1 HR, 12 RBI)
IF – Rick Scherr, Ritch's Salvage
IF – Rich Plante, Superior/Apollo
IF – Charles Wright, Ritch's Salvage (18-30, .600, 10 HR, 26 RBI)
OF – Clyde Guy, Superior/Apollo
OF – Cody Wyatt, Starpath/Kirk's Glass
OF – Dan Griffin, Ritch's Salvage (17-29, .580, 4 HR, 14 RBI)
UTIL – Bill Gatti, Ritch's Salvage (20-31, .640, 9 HR, 18 RBI)
SECOND TEAM ALL AMERICANS
P – Andy Cook, Superior/Apollo
C – Danny Williams, Bell Corp
IF – Fred Shiple, New Construction
IF – Darrell Beeler, Superior/Apollo
IF – Danny Robideaux, Medicine Shoppe
IF – Carl Rose, Lighthouse
OF – Dude Hames, Century
OF – Andy Sanzaro, Superior/Apollo
OF – Steve Craven, Lighthouse
OF – John Shannon, Williams Softball
OF – Doug Roberson, Superior/Apollo
UT – Bruce Rains, Starpath/Kirk's Glass
UT – Steve Yancey, New Construction
UT – Dale Mayo, New Construction
EP – Eddie Foust, Dudleck Guttering
THIRD TEAM ALL AMERICANS
P – Jack Lambert, Bell Corp
C – Mark Graves, Medicine Shoppe
IF – Doug Flynn, Starpath/Kirk's Glass
IF – Scott Jones, Starpath/Kirk's Glass
IF – Steve Blanchette, Stewart's
OF – Dewayne Frizzell, Lighthouse
OF – Chip Sheffield, Lighthouse
OF – Jamie Wisham, Williams Softball
OF – Jeff Stamps, Ritch's Salvage (18-33, .540, 4 HR, 12 RBI)
UT – Ron Wilhite, Medicine Shoppe
UT – FA Martin, Stewart's
UT – Kenny Carver, Lighthouse
UT – Gary Zoza, Medicine Shoppe
EP – Don Clatterbaugh, Starpath/Kirk's Glass
---
OTHERS
Greg Miller, Ritch's Salvage (15-30, .500, 2 HR, 6 RBI)
Britt Hightower, Ritch's Salvage (13-31, .410, 4 HR, 17 RBI)
---
FINAL STANDINGS
1. Ritch's Salvage, Harrisburg, NC (7-1)
2. Superior/Apollo, Windsor Locks, CT (4-2)
3. Starpath/Kirk's Glass, Monticello, KY (5-2)
4. New Construction, Shelbyville, IN (4-2)
5t. Medicine Shoppe, Jackson, MS (4-2)
5t. Bell Corp, Tampa, FL (3-2)
7t. Lighthouse, Stone Mountain, GA (3-2)
7t. Williams Softball, Houston, TX (2-2)
9t. Stewart's Lounge, Pittsburgh, PA (3-2)
9t. Century, St. Louis, MO (2-2)
9t. George Dudleck Guttering, Burlington, NC (2-2)
9t. Fab Masters, Lexington, NC (1-2)
13t. Keith Enterprises, Virginia Beach, VA (1-2)
13t. Rollin Rebel Express, Oxford, AL (1-2)
13t. Taylor Brothers, Providence, RI (1-2)
13t. Foraker Masonry, Wilmington, DE (0-2)
17t. Aborigines, Ocean Springs, MD (0-2)
17t. Tri-State Steel, Ashland, KY, (0-2)
17t. Belmont Sports Center, Belmont, NC (0-2)
17t. Blue Moon/JD Hay, Hamilton, OH (0-2)
17t. Mazzio's, Springfield, MO (0-2)
17t. Miller Lite, Davenport, IA (0-2)
---