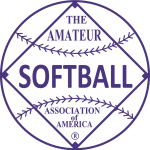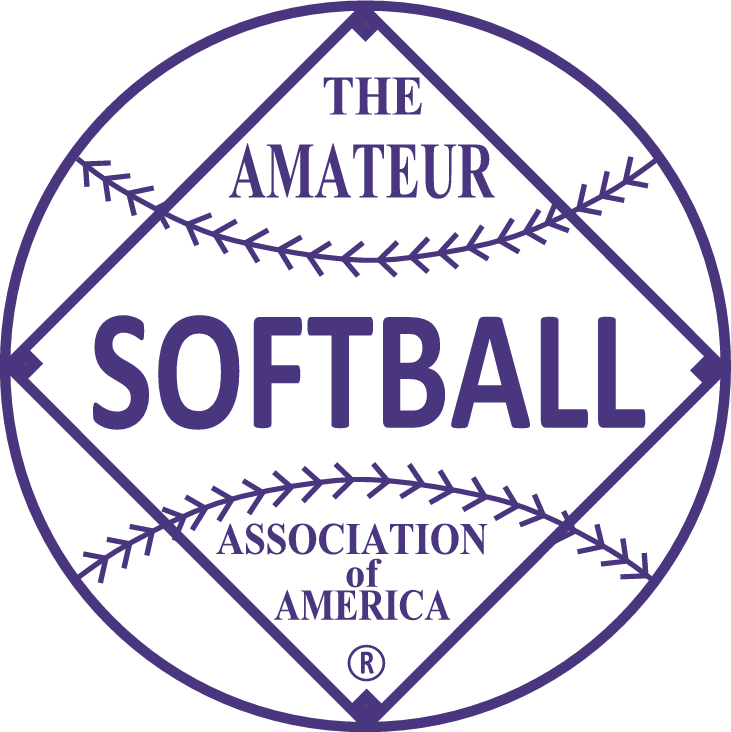 1988 held at Pekin, Illinois.
---
Champion – Hi-Ho Brakettes, Stratford, Connecticut (79-4)
Runner Up – Orange County Majestics, Orange, California (54-12)
---
A youngster by the name of Lisa Fernandez was called upon to pitch for the Orange County Majestics and she came through and defeated Downers Grove 3-1 in her first ASA National Championship game. She had to come in once again in the championship game when Michele Granger suffered an injury to her finger making her unable to pitch. Fernandez pitched a 3-hitter, but surrendered 2 runs in the 6th inning when the Brakettes took the league. The Majestics scored one run in the top of the 7th, but came up short. Fernandez was 1-1 in the tournament. 29 of the scheduled 44 games were shutouts.
Kathy Arendsen pitched the complete game final winning 2-1 and striking out 9. She gave up just 1 hit. Liz O'Connor of the Brackettes had a run scoring double that provided the margin of victory.
Michele Granger won the Bertha Tickey Award for the third straight year. Her stats for the last 3 years National Championships are 13-2 record, with 11 shutouts and in 116 Innings pitched, she has struck out an amazing 241 batters.
---
MVP – Michele Granger, Orange County Majestics
HR Leader – Janice Parks, Orange County Majestics – 2
Batting Leader – Gina Vecchione, Hi-Ho Brakettes – .444
Bertha Tickey Pitching Award – Michele Granger, Majestics
Erv Lind Defensive Award – Julie Standering, California SSK Invasion
---
FIRST TEAM ALL-AMERICANS
P – Michele Granger, Orange County Majestics (6-0, 6 shutouts, 99 K, 44 IP, had streaks of 16 and 18 straight K, 2 no hitters, perfect game)(Pitched 1-0, 16-inn, 25 K game to force 'if' game, also had 20 K in a 7 inning game) – struck out 99 of the 159 batters she faced.
P – Lori Vogel, Downers Grove Dolls
P – Margie Wright, Pekin Lettes
C – Linda Wells, Pekin Lettes
C – LeaAnn Jarvis, Raybestos Brakettes
1B – Sheila Cornell Douty, Raybestos Brakettes
2B – Pam Newton, California SSK Invasion
3B – Lisa Baker, Los Angeles Diamonds
SS – Dot Richardson, Raybestos Brakettes
OF – Jodi Rathbun, East Peoria Avanti's
OF – Barbara Jordan, California SSK Invasion
OF – Gina Vecchione, Raybestos Brakettes (8-18, .444)
OF – Chenita Rogers, California SSK Invasion
DP – Cathy Hall, Redding Rebels
UTIL – Pat Dufficy, Raybestos Brakettes
SECOND TEAM ALL-AMERICANS
P – Lisa Longaker, Orange County Majestics
P – Kathy Arendsen, Raybestos Brakettes (pitched a 2-1 one-hitter in championship game, striking out 9)
P – Barbara Reinalda, Raybestos Brakettes
C – Suzy Brazney, Orange County Majestics
C – Deb Hartwig, Fifty One Fifty
1B – Debbie Langevain, California SSK Invasion
2B – Allyson Rioux, Raybestos Brakettes
3B – Janice Parks, Orange County Majestics
SS – Julie Standering, California SSK Invasion
OF – Julie Folliard, Downers Grove Dolls
OF – Emmy Lagolagi, Fifty One Fifty
OF – Suzie Gaw, Orange County Majestics
OF – Kris Peterson, Raybestos Brakettes
DP – Stacy Sunny, Raybestos Brakettes
UTIL – Allison Stowell, Los Angeles Diamonds
THIRD TEAM ALL-AMERICANS
P – Tracy Compton, Raybestos Brakettes
P – Kathy VanWyk, Los Angeles Diamonds
P – Becky Duffin, Jefferson City Classics
C – Sherri Lamar, Phoenix Sunbirds
C – Meg Haller, Downers Grove Dolls
1B – Sandy Winchester, Los Angeles Diamonds
2B – Karen Fellenz, Phoenix Sunbirds
3B – Cindy Cooper, Redding Rebels
SS – Pat Stoffel, Jefferson City Classics
OF – Cheryl Forgason, Pekin Lettes
OF – Karen Fifield, Redding Rebels
OF – Terry Oberg, Los Angeles Diamonds
OF – Ndidi Opia, Redding Rebels
DP – Michelle Gromacki, Los Angeles Diamonds
UTIL – Tammy Delp, Fifty One Fifty
---
FINAL STANDINGS
1. Hi-Ho Brakettes, Stratford, CT (6-0)
2. Orange County Majestics, Orange, CA (7-2)
3. California SSK Invasion, West Covina, CA (4-2)
4. Downers Grove Dolls, Downers Grove, IL (4-2)
5t. Los Angeles Diamonds, Los Angeles, CA (4-2)
5t. Redding Rebels, Redding, CA (3-2)
7t. Classics, Jefferson City, MO (3-2)
7t. Pekin-Lettes, Pekin, IL (3-2)
9t. Twin City Jammers, Minneapolis, MN (2-2)
9t. 5150 Mission Viejo, Mission Viego, CA (2-2)
9t. East Peoria Avantis, East Peoria, IL (2-2)
9t. Phoenix Sunbirds, Phoenix, AZ (2-2)
13t. Souderton Clippers, Souderton, PA (1-2)
13t. Bartlesville Caps, Bartlesville, OK (1-2)
13t. Celina Suns, Celina, OH (1-2)
13t. St. Charles Power, St. Charles, IL (1-2)
17t. Davenport Angels, Davenport, IA (0-2)
17t. Michigan Cruise, Ann Arbor, MI (0-2)
17t. Blazers, Chattanooga, TN (0-2)
17t. Ree-Gals, NJ (0-2)
17t. Vienna Fastpitch, Vienna, VA (0-2)
17t. Bloomington Hearts, Bloomington, IL (0-2)
17t. Coronets, West Haven, CT (0-2)
17t. Decatur Rockets, Decatur, IL (0-2)
---