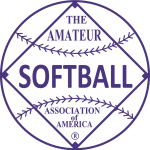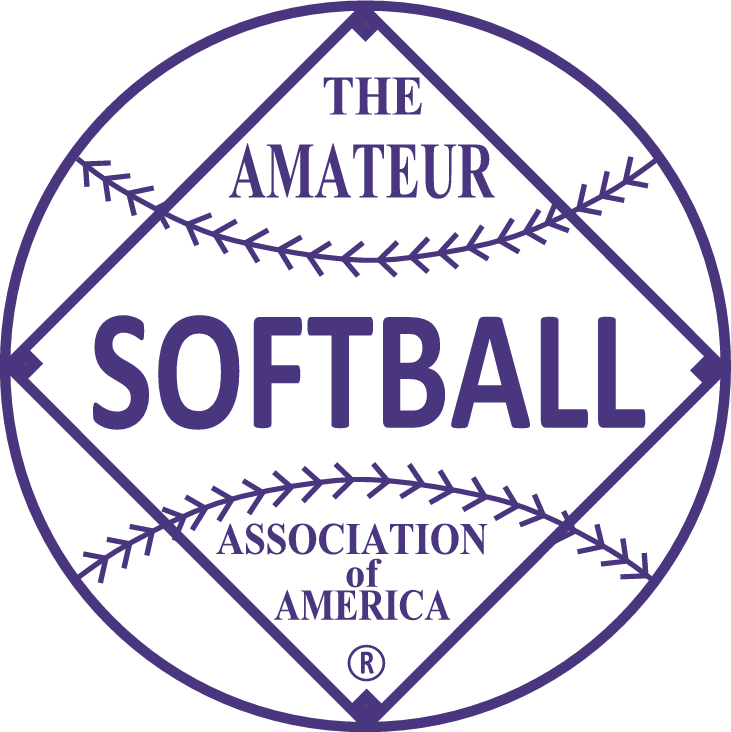 1983 held at Salt Lake City, Utah.
---
Champion – Raybestos Brackettes, Stratford, Connecticut (58-6)
Runner Up – California Blazers, Sepulveda, California
---
Brakettes, after winning their opening game, lost their second game 3-0, then won 9 straight games in final 48 hours of tournament to win. They finished with a 10-1 record. Reinalda won 3 and Arendsen won 2 and saved 1 on the final day. The Brakettes won both finals, 2-1 and then 5-2. Margaret Rebinar also did some pitching for the Brakettes in relief situations and was perfect. The Brakettes scored their 5 runs on RBI singles by Pat Dufficy, Diane Schumacher, Pat Guenzler and Gretchen Larson and a wild pitch by Blazers pitcher Tracy Compton.
Michelle Thomas, Sun City Saints (3-1) and Debbie Doom were the Saints pitchers.
Pat Dufficy of Raybestos Brakettes was 13-28, .484, 10 RBI, 9 Runs Scored and named the tournament MVP.
Pat Guenzler of Raybestos Brakettes went 16-29, drove in the two runs to win the first final 2-1 to force the "if" game and was the leading batter at .552.
---
MVP – Pat Dufficy, Raybestos Brakettes
HR Leader – Sheila Cornell, California Blazers – 3
Batting Leader – Pat Guenzler, Raybestos Brakettes – .552
Bertha Tickey Pitching Award – Barbara Reinalda, Raybestos Brakettes
Erv Lind Defensive Award – Jonelle Johnson, Sports Time Express
---
FIRST TEAM ALL-AMERICANS
P – Michelle Thomas, Sun City Saints
P – Kathy Arendsen, Raybestos Brakettes
P – Linda Pagett, Royals
C – Marilyn Rau, Sun City Saints
C – Suzy Brazney, California Blazers
1B – Mary Faure, Sun City Saints
2B – Allyson Rioux, Raybestos Brakettes
3B – Sheila Cornell Douty, California Blazers
SS – Ginny Walsh, Raybestos Brakettes
OF – Suzie Gaw, Sun City Saints
OF – Barbara Garcia, Sun City Saints
OF – Gina Vecchione, Raybestos Brakettes
OF – Nedra Jerry, California Blazers
DH – Margaret Rebenar, Sun City Saints
UTIL – Wendy Hedberg, Macomb Magic
SECOND TEAM ALL-AMERICANS
P – Debbie Doom, Sun City Saints
P – Clint Lowery, Orlando Rebels
P – Barbara Reinalda, Raybestos Brakettes (6-0, including 5-2 final)
C – Carol Vanderbunte, Royals
C – Teresa Gumm, Hamilton Bears
1B – Diane Schumacher, Raybestos Brakettes
2B – Karen Fellenz, Sun City Saints
3B – Jill Larson, Hamilton Bears
SS – Kim Miller, Hamilton Bears
OF – Venus Jennings, Budweiser Belles
OF – Sue Lewis, Long Beach Renegades
OF – Lindy James, Orlando Rebels
OF – Patty Cutright, Macomb Magic
DH – Cindy Lyon, Utah Bees
UTIL – Carol Sullivan, United Eagles
Defense – Helen Andrade, Sun City Saints
---
FINAL STANDINGS
1. Raybestos Brakettes, Stratford, CT (10-1)
2. California Blazers, Sepulveda, CA (5-2)
3. Sun City Saints, Sun City, AZ (4-2)
4. Downers Grove Dolls, Westmont, IL (3-2)
5t. Sports Time Express, Sacramento, CA (3-2)
5t. Oklahoma Sundowners, Stillwater, OK (3-2)
7t. Natural Light, Houston, TX (3-2)
7t. Utah Bees, Salt Lake City, UT (3-2)
9t. Orlando Rebels, Orlando, FL (3-2)
9t. Beach City Desperados, Los Angeles, CA (2-2)
9t. Budweiser Belles, Parsippany, NJ (2-2)
9t. So Cal Renegades, Long Beach, CA (1-2)
13t. Ann Arbor Pacers, Ann Arbor, MI (2-2)
13t. Lower Bucks Bandits, Philadelphia, PA (2-2)
13t. Chico Peppers, Chico, CA (1-2)
13t. Westfield Whips, Westfield, MA (1-2)
17t. Outbound Travel, Minneapolis, MN (1-2)
17t. Wyoming Royals, Wyoming, MI (1-2)
17t. Don Coburn Dons, Ashland, OH (0-2)
17t. Hamilton Bears, Hamilton, MO (0-2)
17t. Portland Storm, Portland, OR (0-2)
17t. Salt Lakers, Salt Lake City, UT (0-2)
17t. Arizona Playmakers, Tucson, AZ (0-2)
17t. WK, Inc., Flint, MI (0-2)
25. Topton VIPs, Topton, PA (0-2)