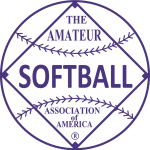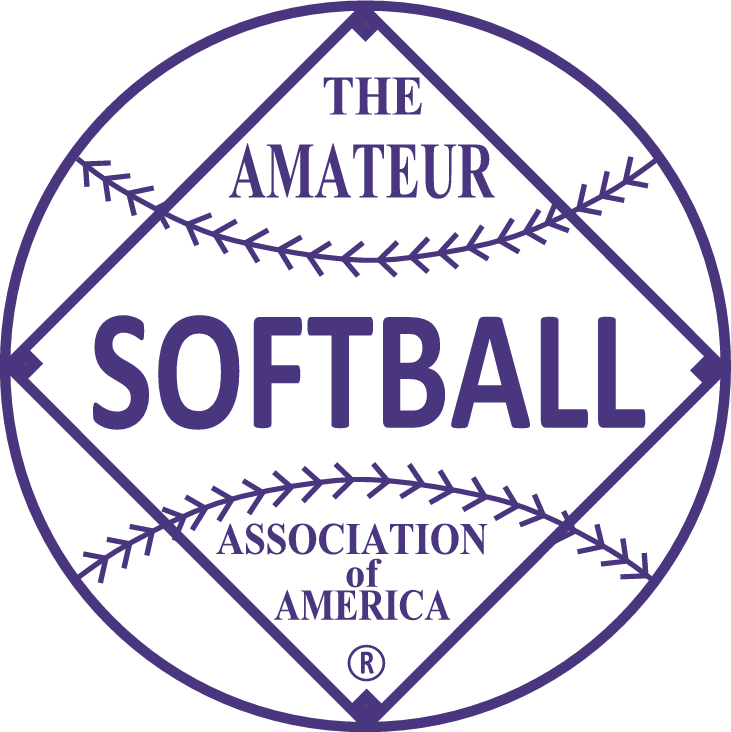 1981 held at Phil Welch Stadium in St. Joseph, Missouri on September 11-19.
---
Champion – Archer Daniels Midland Company (ADM), Decatur, Illinois
Runner Up – Faultless Rubber Company, Ashland, Ohio
---
Dave Scott had to pitch 18 innings Saturday night before ADM found the right combination for a 1-0 victory over stubborn Faultless Rubber Company and the championship in the 49th ASA Major National Men's Fast Pitch Softball Tournament In Phil Welch Stadium.
Mike Fenton singled in Brian Rothrock in the top of the 11th for his first hit off Faultless pitching in three tournament battles between the two teams.
Scott, who was named the tournament's Mast Valuable Player shorty after his sixth victory in St. Joseph this week, protected the only lead he enjoyed in the two championship round games with the Ohioans before 5,000 people in Welch.
The right-handed drop ball artist struck out 10 Faultless batters and unwed only two his in the opening round at title play. But, the Ohioans won it 2-0, in seven innings because Scott's first baseman Darryl Day threw to an open first base in the sixth inning.
Day's error compounded a felony committed by Fenton in the first game as the ADM second baseman was nowhere near first when Tom Zappone hit a short shot between the mound and first Day speared the ball, turned to throw on what appeared to be no more than a routine play. However. Day let the ball go and it sailed across the foul line and near the dugout while Mike Glasser and Mike Van Dine sprinted home with what proved to be Faultless' winning margin.
While Day's error gave Faultless the winning margin in the first championship round game. Scott was as partially responsible since be put Glaser on when he hit the Ohio out-fielder voth a pitch and issued a walk W Van Dine.
Until that point, Faultless had only two base runners against Scott, Dick Riley, hit by a pitch in the second and Zappone's single in the fourth. Scott struck out 10 and issued but two hits to the opener.
Meanwhile, Hank Miller, sling-shot spinner for Faultless, scattered four hits and survived four walks en route to the victory Decatur left eight men standing around in the first game Saturday night as Day and Ted Hicks singled in the first. Denny Place singled in the third and Day singled in the sixth. Where Scott struck out 10 and looked in good form, Miller labored and struck out four. However, the right hander notched his fourth win against no losses.
Scott and Miller waited around while their teams prepared for a second title game. with the same batteries Miller looked good early but Scott looked strong later Decatur collected a single from Rothrock in the third and Day and Hicks singled in the fourth with only one away. That was the last real Decatur threat until Rothrock led off the top of the 11th with a bunt single Mark Crawford sacrificed Rothrock to second. Following Buster Chumbley's ground out to third. Fenton laced a Miller service into left for the winning run.
Faultless threatened in the fourth when Van Dime drew a leadoff walk but remained there as Scott retired Zappone and Messer as taps to the infield and struck out Dick Riley.
When Fenton delivered the game-winning blow it marked his first in 11 appearances against Faultless, beginning back when the Ohioans were in the semifinals Fenton had five hits in 22 trips in the tournament, but the fifth one won a championship for the team which was the choice of many to do just that before the tournament got under way on Friday night, September 11.
ADM hit with authority in the early games but used opponents' errors and Scopitt's pitching to pull through the second half of the competition.
Rothrock led off the bottom of the 11th with a single and stole second before Crawford and Buster Cumbley lined out to the infield. That left Fenton, a 5-for-22 hitter in this tournament, between ADM and its opponent.
61 year old Herb Dudley, Clearwater Bombers was named to the first team All-America team as a relief pitcher as he recorded 2 saves (3 IP, 2 K) and became the oldest pitcher to ever pitch in an ASA National. He saved the Bombers 4-2 victory coming in the 7th inning with the bases loaded and giving up a ground ball and the struck out the last batter. Then against last year's champ, he came in with his team leading 3-2 in the 6th inning, 2 runners on base and no outs, he retired three men in a row and then in the 7th inning, did the same to preserve the win.
---
MVP – Dave Scott, ADM
Batting Leader – Steve Moore, Reading Sunners – .400
Batting Leader – Leon Wood, Clearwater Bombers – .400
Home Run Leader – Jeff Seip, Reading Sunners – 2
Home Run Leader – Jim Messmer, Ashland – 2
Home Run Leader – Charles Blakley, Walnut Products – 2
Most Outstanding Pitcher Award  – Dave Scott, ADM
---
FIRST TEAM ALL-AMERICANS
P – Tim Reynolds, Walnut Products
P – Hank Miller, Faultless Rubber Company (4-1)
P – Dave Scott, Decatur ADM (6-1, 76 K, 51 IP, 3 ER, struck out 20 batters in ADM's 1-0 11inning championship game win)
RP – Herb Dudley, Clearwater Bombers
C – Mark Crawford, Decatur ADM
C – Chip Kunnen, Clearwater Bombers
1B – Darryl Day, Decatur ADM
2B – Mike Fenton, Decatur ADM
3B – Steve Moore, Billard (8-20, HR, 5 RBI)
SS – Leon Wood, Clearwater Bombers (8-20)
OF – Ray Truluck, Clearwater Bombers
OF – Alan Rohrback, Lakewood Jets
OF – Mike Nevin, Guanella Brothers
OF – Bob Miller, Peterbilt
UTIL – Jim Messner, Faultless Rubber Company
SECOND TEAM ALL-AMERICANS
P – Chuck D'Arcy, Guanella Brothers
P – Vaughn Alvey, Miller Toyota
P – Ty Stofflet, Billard (4-1, 2 shutouts, Perfect Game, 41 IP, 69 K) His ASA National record now stands at 32-7.
C – Jim Marsh, Guanella Brothers
C – Mike Van Dyne, Faultless Rubber Company
1B – Bob Aquilar, Lakewood Jets
2B – David Grimes, Clearwater Bombers
3B – Ted Hicks, Decatur ADM
SS – Vin Sausa, Solomon's Sports Shop
OF – Charles Blakely, Walnut Products
OF – Rick Riley, Lakewood Jets
OF – Mark Burris, Decatur ADM
OF – Pete Zoppi, Franklin Cardinals
UTIL – Jeff Seip, Billard (5-14, .357, 3B, 7 BB)
---
FINAL STANDINGS
1. Decatur ADM, Decatur, IL (6-1) (Midwest)
2. Faultless Rubber Company, Ashland, OH (5-2) (Great Lakes)
3. Billard, Reading, PA (4-2) (Central Atlantic)
4. Walnut Products, St. Joseph, MO (4-2) (Host)
5t. Guanella Brothers, Santa Rosa, CA (3-2) (Pacific Coast)
5t. Franklin Cardinals, Stratford, CT (4-2) (New England)
7t. Miller Toyota, Salt Lake City, UT (3-2) (Rocky Mountain-Alpine)
7t. Clearwater Bombers, Clearwater, FL (4-2) (Southern)
9t. Jets, Lakewood, CA (3-2) (Pacific Coast-At Large)
9t. Peterbilt, Seattle, WA (2-2) (Northwestern)
9t. S.S.A., Phoenix, AZ (1-2) (Rocky Mountain-Cactus)
9t. Modern Piping, Cedar Rapids, IA (2-2) (Mid America)
13t. O'Byrne Electric, Springfield, MO (1-2) (Mid America-At Large)
13t. Solomon's Sports Shop, Elizabeth, NJ (2-2) (Mid-Atlantic)
13t. Plangger Furniture, Benton Harbor, MI (0-2) (Great Lakes-At Large)
13t. Yakima Pepsi Bears, Yakima, WA (0-2) (Northwestern-At Large)
17t. James Gang, St. James, MN (0-2) (Northern)
17t. M.K. Fuels, Baton Rouge, LA (0-2) (Southwestern)
17t. Ohio Caverns, West Liberty, OH (1-2) (East Central)
17t. Saginaw Bolters, Saginaw, MI (0-2) (Great Lakes-At Large)
17t. Odessa Merchants, Odessa, TX (0-2) (Texas)
17t. Chameleons, Lancaster, CA (0-2) (Pacific Coast-At Large)
---
NOTES
Poyner's, Portales, NM went in place went in place of Rocky Mountain-Cactus Champ – Reno Toyota, Reno, NV, who could not attend.