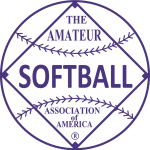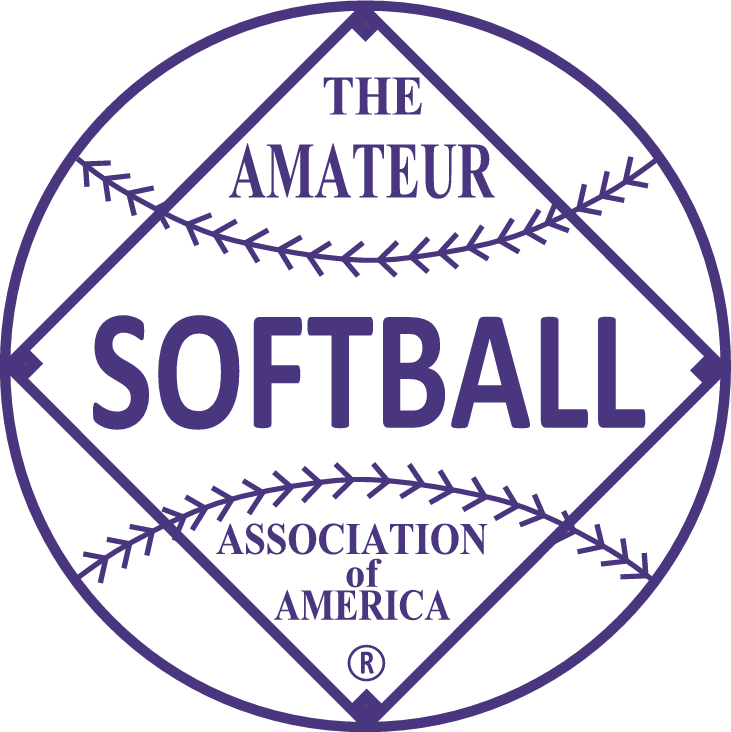 1982 held at Midland, Michigan.
---
Champion – Peterbilt Western, Seattle, Washington (100-16)
Runner Up – Decatur ADM, Decatur, Illinois (103-27)
---
ADM of Decatur beat Peterbilt Western in the first final 6-4 to force the extra game. Peterbilt pitcher Jimmy Moore hurled a 2-hit shutout to clinch the title for the Seattle based team. Larry Seabaugh's base hit scored Kim Sullivan with the first run in the 5th inning. Sullivan later scored on Greg VanGaver's sac fly in the 7th inning to account for all the scoring.
Losing pitcher Brent Stevenson allowed only 4 hits in the game. Peterbilt then defeated ADM 2-0 to win the National Championship. ADM had won three previous that day, including the first final over Peterbilt 6-4. Dave Scott started the first game, but had to leave due to a blister on his finger in the 3rd inning. Brent Stevenson came into relieve Scott and eventually was the winning pitcher. It was Jimmy Moore's first loss of the tournament. More came back in the final game to defeat Stevenson 2-0.
One of the Pre-tournament favorites, Franklin Cardinals of Stratford, CT was disqualified before the tournament started due to using Owen "The Fog" Walford in winning the New England Regional. Walford did not spend enough time in the USA to allow him to be legal for ASA play as he is from New Zealand.
Two old timers showed them they can still pitch as 48 year old Jimmy Doyle of Ashland Merchants hurled all 32 of his teams innings and went 2-2. For the Reading Sunners, the legendary Ty Stofflet was 1-2 with a shutout. He had 25 Ks in 23 IP. Stofflett (41 years old) was 27-9 on the season and struck out 414 batters in 259 innings pitched.
Chuck D'Arcy (2-1), Guanella Brothers.
Mark Lee (1-0, 11 IP, 19 K, 1 perfect game, 1 save), Dave Scott (3-1, 31 IP, 31 K), Brent Stevenson (3-1, 28 IP, 24 K) and Manager Bob Ryan (1-0, 7 IP, 4 K) all pitched for ADM.
Mark Smith, Camarillo Kings (3-2, 42 IP, 49 K)
ISC Legend, Kevin Heirlihy, Saginaw Bolters (2-2, 2 Shutouts, 1 No Hitter)
---
MVP – Butch Batt, Peterbilt Western (6-17, .353, 1 HR, 6 RBI)
Batting Leader – Bruce Miller, Midland Explorers (10-24, 2 HR, 5 RBI) – .417
Home Run Leader – Brian Rothrock, Decatur ADM (9-27, .333, 8 RBI) – 3
Most Outstanding Pitcher Award  – Jimmy Moore, Peterbilt Western (5-1, 38 IP, 50 K), including 2-0 two-hit shutout championship game win
---
1982 FIRST TEAM ALL AMERICANS
P – Peter Brown, Guanella Brothers (3-2, 1 Shutout)
P – Peter Finn, Guanella Brothers (4-2, 39 IP, 70 K)
P – Jimmy Moore, Peterbilt
C – Butch Batt, Peterbilt
C – Tom Dallas, California Kings
1B – Jim Wright, Midland Explorers
2B – Frank Topolewski, Guanella Brothers
3B – Jeff Peck, Midland Explorers
SS – Ken Gay, Midland Explorers
OF – Bill Stewart, Peterbilt
OF – Brian Rothrock, Decatur ADM
OF – Bruce Miller, Midland Explorers
OF – Mike Nevin, California Kings
DH – Mike Branz, Bloomington Hearts
UTIL – Ted Hicks, Decatur ADM
1982 SECOND TEAM ALL AMERICANS
P – Brent Stevenson, Decatur ADM
P – Randy Beckstead, Page Break
P – Jim Smith, Jets
C – Bill Summers, Saginaw Bolters
C – Art Tolfree, Midland Explorers
1B – Darryl Day, Decatur ADM
2B – Jack Starling, Midland Explorers
3B – Bill Menke, Happy Chef
SS – Doug Streeter, California Kings
OF – Greg Van Gaver, Peterbilt
OF – Craig Lloyd, Happy Chef
OF – Bob Miller, Peterbilt
OF – Dave Bedford, Midland Explorers
DH – Jon Nelson, Peterbilt
UTIL – Kevin Knop, Decatur ADM
1982 THIRD TEAM ALL AMERICANS
P – Peter Meredith, Farm Tavern (2-1, 1 Shutout, 27 IP and 41 K)
P – Gary Doyle, Ashland Merchants
P – Paul Magan, California Kings (2-1, 23 IP, 1 Save and 1 Shutout)
C – Rich Garner, Guanella Brothers
C – Eric Maiden, Jets
1B – Matt Dijak, Saginaw Bolters
2B – Dave Assman, Saginaw Bolters
3B – Mike Parnow, Guanella Brothers
SS – Vic Rivera, California Kings
OF – Bill Johnson, Happy Chef
OF – Randy Ward, Page Break
OF – Marty Boer, California Kings
OF – Ray Allena, Guanella Brothers
UTIL – Bob Aquilar, Jets
---
FINAL STANDINGS
1. Peterbilt, Seattle, WA (6-1)
2. ADM, Decatur, IL (7-2)
3. California Kings, Merced, CA (4-2)
4. Larry Miller Toyota, Salt Lake City, UT (5-2)
5t. Midland Explorers, Midland, MI (5-2)
5t. The Farm, Madison, WI (2-2)
7t. Camarillo Kings, Camarillo, CA (3-2)
7t. Guanella Brothers, Santa Rosa, CA (3-2)
9t. Lakewood Jets, Lakewood, CA (3-2)
9t. Budweiser Kings, St. Louis, MO (1-2)
9t. Ashland Merchants, Ashland, OH (2-2)
9t. Happy Chef, Mankato, MN (3-2)
13t. Billard Sunners, Reading, PA (3-2)
13t. Allentown Patriots, Allentown, PA (1-2)
13t. Bloomington Hearts, Bloomington, IL (2-2)
13t. Saginaw Bolters, Saginaw, MI (2-2)
17t. Odessa Merchants, Odessa, TX (1-2)
17t. Olympia Athletic, Portland, ME (1-2)
17t. Raiders, Charlottsville, VA (0-2)
17t. Faultless Rubber, Ashland, OH (1-2)
17t. Walnut Products, St. Joseph, MO (0-2)
17t. Sonny's Exxon, Greenville, SC (0-2)
17t. MK Fuel, Baton Rouge, LA (0-2)
17t. Cullver Motors, Nogales, AZ (0-2)
25t. CMS, Tampa, FL (0-2)
25t. Scioto Services, Marysville, OH (0-2)
25t. Soloman's Sports Shop, Elizabeth, NJ (0-2)
NOTE: Olympia Athletic of Portland, ME replaced New England Champs, Franklin Cardinals of West Haven, CT, who were suspended due to use of illegal player.