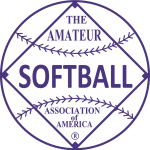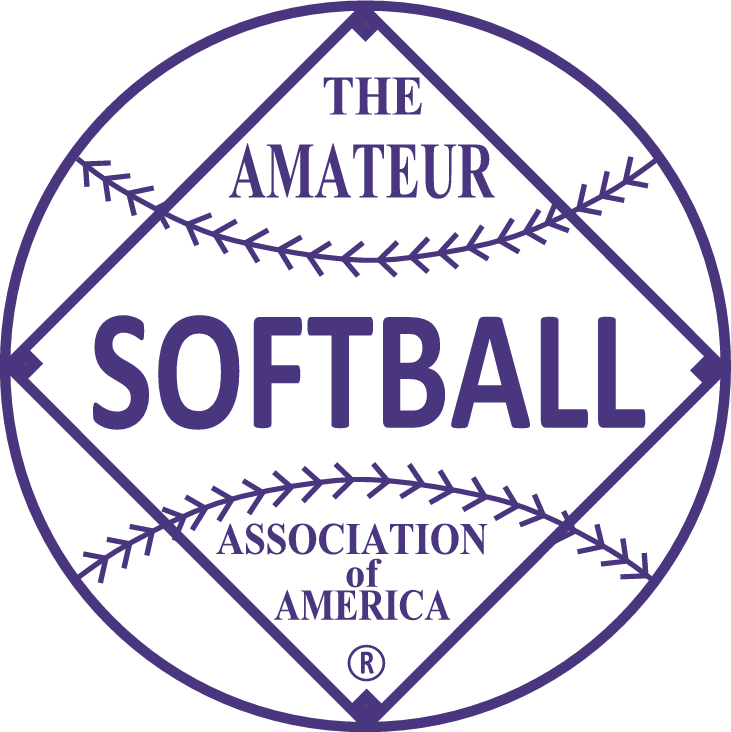 2019 held at Drakes Creek Park in Hendersonville, Tennessee on August 15-16, 2019.
---
Champion – H. Auto/RDD/Sprizzi/S&S/Easton, Le Sueur, Minnesota
Runner Up – Dan Smith/Menosse/Steven Smith/FAI, San Jose, California
---
H. Auto/RDD/Sprizzi/S&S/Easton repeated as USA Softball Super Slow Pitch National Champion after narrowly edging Dan Smith/Menosse/Steven Smith/FAI 30-28 in the Championship Game.
After cruising to three run-rule victories through bracket play, H. Auto was met by a gritty Dan Smith team that battled through the losers' bracket after dropping their first contest of the tournament. The team won five-consecutive games today to earn a spot in the Championship contest, ultimately falling just two runs shy of forcing an "if-necessary" game.
H. Auto took an early lead as the visiting team, putting up four runs on the board in the first inning while Dan Smith tallied just one. Both squads were nearly even in the second inning as a nine-run outing by H. Auto and a 10-run inning by Dan Smith kept the game interesting at 13-11, H. Auto.
Dan Smith took the lead in the bottom of the third inning, one that they held until the sixth inning, exploding for nine runs while limiting H. Auto to just four in the top of the third. Both squads managed just four runs apiece through the next two innings of play until H. Auto's offense came alive in the top of the sixth to take the lead for good.
A leadoff double by Kyle Pearson put an early base runner on for H. Auto. A fly out and sac fly quickly retired the next two batters, but Tournament MVP Travis Clark kept the offense alive with a single to left. Bubba Mack sent a ball out of the park for two runs, Steele Lewis tripled and Chente Granados hit a two-run shot to give H. Auto a 27-24 lead.
Dan Smith brought the game within one run after Argen Dodds sent out a two-run home run in the bottom of the sixth.
With the game headed to the seventh inning, Dan Smith looked to have the advantage after getting H. Auto to fly out and strikeout for the first two outs, but the visiting team's offense could not be stopped. A two-run home run by Pearson and a solo shot by Jeremy Yates extended their lead to 30-26.
Trailing by four, a two-run home run by Steven Lloyd looked to spark a two-out rally, but a fly ball to right field ended the game with H. Auto taking the 30-28 win.
Clark and Pearson crushed it at the plate for H. Auto, each picking up six RBI with Clark hitting three home runs and Pearson sending out two. Yates also sent three balls out of the park, driving in five runs with Mack bringing in four runs.
For Dan Smith, Dodds added seven RBI to his stats for the tournament, hitting three home runs while Lloyd and Jon Nelson each hit out two.
How the teams made it to the finals
H. Auto landed in the Championship Game after going 3-0 through bracket play. In their first contest of the tournament, H. Auto took advantage of a 12-run, second inning in a 25-4 (four inning) win over Heartland Investors. Mack had seven RBI while three batters had multi-home run performances.
A 26-1 (five inning) win over Anarchy/SIS/OA Apparel earned H. Auto their second run-rule win of the Super Slow Pitch National Championship. Clark limited Anarchy to just six hits in the win while helping himself out at the plate with five RBI.
H. Auto earned their spot in the Championship Game with a 27-6 (four inning) win over TDB. Clark once again had a phenomenal game at the plate, sending out four home runs while Wegman led the team with six RBI.
For Dan Smith, an opening-game loss to Anarchy sent them to the losers' bracket where they would battle their way to the Championship Game. A 35-27 win over OC/Drip City/FD, a 12-9 victory over Heartland Investors, a 30-22 win over Ts 13/Monsta/CTE and a 20-3 (five inning) run-rule in a rematch with Anarchy brought the team within one game of the Championship contest.
Facing off against TDB, who dropped the winners' bracket finale against H. Auto a game prior, Dan Smith took advantage of a 12-run first inning en route to a 28-24 win. Playing textbook softball, Dan Smith only scored six runs by way of the long ball in the win.
Click here for box scores, stats and more
---
MVP – Travis Clark – H. Auto/RDD/Sprizzi/S&S/Easton (14-16, .875, 9 HR, 17 RBI, 13 Runs)
HR Leader – Travis Clark – H. Auto/RDD/Sprizzi/S&S/Easton (14-16, .875, 17 RBI, 13 Runs) – 9
HR Leader – Argen Dodds, Dan Smith/Menosse/Steven Smith/FAI (18-30, .621, 28 RBI, 16 Runs) – 9
Batting Leader – Travis Clark – H. Auto/RDD/Sprizzi/S&S/Easton (14-16, 9 HR, 17 RBI, 13 Runs) – .875
Batting Leader – Brian Wegman – H. Auto/RDD/Sprizzi/S&S/Easton (14-16, 3 HR, 14 RBI, 14 Runs) – .875

---
ASA SUPER ALL AMERICAN FIRST TEAM
P – Travis Clark – H.Auto/RDD/Sprizzi/S&S/Easton (14-16, .875, 9 HR, 17 RBI, 13 Runs
IF – Kyle Pearson (LA) – H.Auto/RDD/Sprizzi/S&S/Easton (15-18, .833, 7 HR, 18 RBI, 14 Runs)
IF – Bubba Mack – H.Auto/RDD/Sprizzi/S&S/Easton (12-16, .750, 7 HR, 15 RBI, 9 Runs)
IF – Daniel Cayton – Dan Smith/Menosse/Steven Smith/FAI (23-36, .704, 5 HR, 13 RBI, 19 Runs)
IF – Greg Connell – H.Auto/RDD/Sprizzi/S&S/Easton (10-16, .625, 2 HR, 7 RBI, 8 Runs)
IF – Steven Lloyd – Dan Smith/Menosse/Steven Smith/FAI (24-38, .632, 8 HR, 23 RBI, 22 Runs)
OF – Brian Wegman – H.Auto/RDD/Sprizzi/S&S/Easton (14-16, .875, 3 HR, 14 RBI, 14 Runs)
OF – Filip Washington – Anarchy/SIS/OA Apparel (9-9, 1.000, 2 HR, 6 RBI, 6 Runs)
OF – AJ Montano – TDB (11-14, .786, 3 HR, 8 RBI, 8 Runs)
OF – Ben Dunn – Dan Smith/Menosse/Steven Smith/FAI (23-31, .742, 1 HR, 14 RBI, 17 Runs)
UT – Steele Lewis – H.Auto/RDD/Sprizzi/S&S/Easton (12-17, .706, 3 HR, 6 RBI, 7 Runs)
UT – Josh Riley – TDB (12-15, .800, 5 HR, 10 RBI, 10 Runs)
UT – Ryan Harvey – TDB (11-15, .733, 8 HR, 14 RBI, 11 Runs)
UT – John Nelson – Dan Smith/Menosse/Steven Smith/FAI (21-33, .636, 8 HR, 19 RBI, 12 Runs)
UT – Donald Hollingsworth – TDB (7-10, .700, 5 RBI, 6 Runs)
---
OTHERS PLAYERS
Andy Purcell, H.Auto/RDD (8-10, .800, 1 HR, 4 RBI, 2 Runs)
Andrew Collins, Dan Smith/Menosse/Steven Smith/FAI (23-38, .632, 6 HR, 21 RBI, 17 Runs)
Argen Dodds, Dan Smith/Menosse/Steven Smith/FAI (18-21, .629, 9 HR, 28 RBI, 16 Runs)
Jason Matusik, Dan Smith/Menosse/Steven Smith/FAI (15-24, .625, 3 HR, 10 RBI, 13 Runs)
Jeremy Yates, H.Auto/RDD/Sprizzi/S&S/Easton (11-18, .611, 7 HR, 12 RBI, 11 Runs)
Joseph Bennett, Dan Smith/Menosse/Steven Smith/FAI (18-32, .563, 3 HR, 12 RBI, 16 Runs)
Dale Brungardt, Dan Smith/Menosse/Steven Smith/FAI (16-31, .516, 1 HR, 8 RBI, 12 Runs)
---
FINAL STANDINGS
1. H.Auto/RDD/Sprizzi/S&S/Easton, Le Sueur, MN (4-0)
2. Dan Smith/Menosse/Steven Smith/FAI, San Jose, CA (5-2)
3. TDB, Kannapolis , NC (2-2)
4. Anarchy/SIS/OA Apparel, Rochester, NY (2-2)
5t. T's 13/Monsta/CTE, Omaha, NE (1-2)
5t. Comatose/S2N/Monsta, Beloit, WI (2-2)
7t. Monsta Athletics/Black Sheep, Calimesa, CA (1-2)
7t. Heartland Investors, Mandan, ND (1-2)
9t. OC/Drip City/MONSTA, Grimes, IA (0-2)
9t. LJ Sportswear, Oskaloosa, IA (0-2)