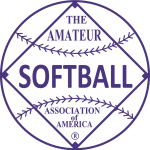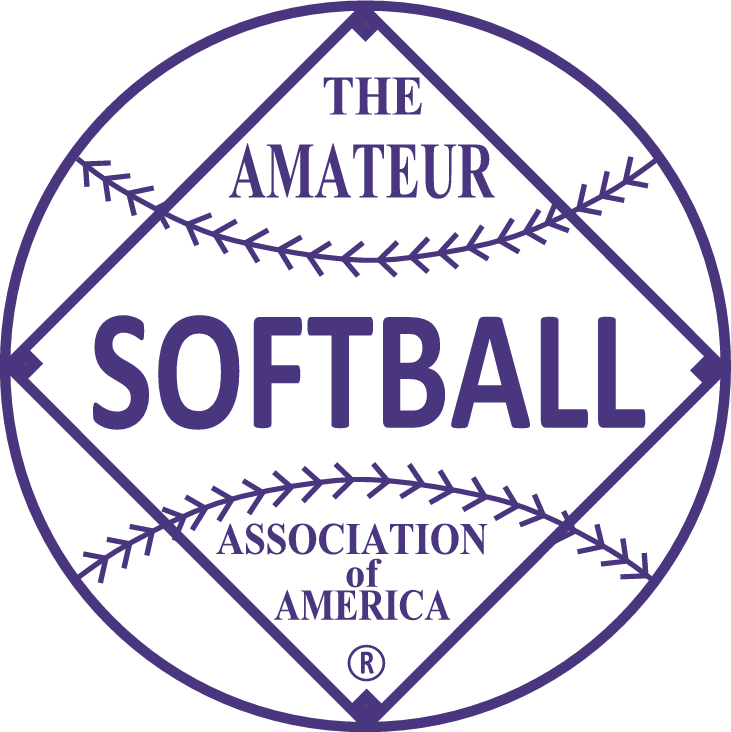 1979 held at Springfield, Missouri.
---
Champion – Sun City Saints, Sun City, Arizona
Runner Up – Glendale Blazers, Glendale, California
---
Led by the pitching of Michelle Thomas and the hitting of Marilyn Rau, the Sun City Saints went through the tournament unbeaten. Thomas pitched a 2-hit shutout in the championship game, striking out 8 batters. This was a very balanced tournament as 12 games in all were decided by a 1-0 score. The big story was the 19th place finish of the Raybestos Brakettes, who were seeking their 9th consecutive National Championship. After winning their first game, they were beaten 1-0 by Sun City and then eliminated 2-1 by Law Equipment of Greeley, Co.
Paula Noel, Sun City (1-0, 14 IP, with a shutout) pitched the only game Michele Thomas didn't pitch for the Saints.
---
MVP – Marilyn Rau, Sun City Saints
HR Leader – Linda Smith, West Allis Bankettes – 1
Batting Leader – Cindy Anderson, West Allis Bankettes – .500
Bertha Tickey Award (Pitching MVP) – Michelle Thomas, Sun City Saints
Erv Lind Award (Defensive MVP) – Dot Richardson, Orlando Rebels
---
FIRST TEAM ALL-AMERICANS
P – Carol Townsend, West Allis Bankettes (5-2)
P – Michelle Thomas, Sun City Saints (4-0, 22 IP, save, including a perfect game and a 2-0 2-hit shutout in championship)
P – Paulette Genz, Shimers
C – Marilyn Rau, Sun City Saints (7-14, .500, 3 3B)
C – Lana Svec, Don Coburn Inc.
1B – Barbara Hyde, Aspen Hill Nautilus
2B – Susan Bachman, Orlando Rebels
3B – Missy Mapes, Orlando Rebels
SS – Dot Richardson, Orlando Rebels
OF – Gail Davenport, Sun City Saints
OF – Patty Pyle, Orlando Rebels
OF – Charlotte Thomas, Glendale Blazers
OF – Leslie Bade, West Allis Bankettes
DH – Cindy Anderson, West Allis Bankettes (8-16, .500, 3 RBI, 3 Runs)
UTIL – Mary Yori, Langhurst Motors
SECOND TEAM ALL-AMERICANS
P – Laura Paulus, Langhurst Motors
P – Kathy VanWyk, Orlando Rebels (4-2)
P – Helen Contressceri, Glendale Blazers – led the Glendale Blazers pitching staff that went 5-2.
C – Marcia Newsome, Orlando Rebels
C – Linda Smith, West Allis Bankettes (6-21, .286, 1 HR, 5 RBI, 4 Runs)
1B – Kathie Maurice, Glendale Blazers
2B – Gail Hamilton, Glendale Blazers
3B – Jane Ludwig, Don Coburn Inc.
SS – Suzie Gaw, Sun City Saints
OF – Sue Redding, Orlando Rebels
OF – Nedra Jerry, Glendale Blazers
OF – Carol Kozlik, Langhurst Motors
OF – Gretchen Larson, Shimers
UTIL – Lisa Nicholson, Frost's Sporting Goods
---
FINAL STANDINGS
1. Sun City Saints, Sun City, AZ (5-0) (Rocky Mountain Cactus)
2. Glendale Blazers, Glendale, CA (5-2) (Pacific Coast At-Large)
3. Bankettes, West Allis, WI (5-2) (Great Lakes)
4. Orlando Rebels, Orlando, FL (4-2) (Southern)
5t. Langhurst Motors, Marion, IA (3-2) (Mid-America)
5t. Shimers, Bloomington, MN (3-2) (Northern)
7t. Frost's Sporting Goods, Springfield, MO (3-2) (Host)
7t. Don Coburn, Inc., Ashland, OH (3-2) (East Central)
9t. Lansing Laurels, Lansing, MI (1-2) (Great Lakes At-Large)
9t. Budweiser Belles, Parsippany, NJ (2-2) (Mid-Atlantic)
9t. Quincy, Quincy, MA (1-2) (New England)
13t. Pelabole, Memphis, TN (0-2) (Southwestern)
13t. Orlando Suns, Orlando, FL (0-2) (Southern At-Large)
13t. Law Equipment, Greeley, CO (1-2) (Rocky Mountain Alpine)
13t. Houston Comets, Houston, TX (1-2) (Texas)
13t. Aspen Hill Nautilus, Adelphi, MD (2-2) (Central Atlantic)
17t. M&R Packers, Lodi-Sacramento, CA (1-2) (Pacific Coast)
17t. Bob Nelson Heating & Air, Omaha, NE (1-2) (Mid-America At-Large)
17t. Brakettes, Stratford, CT (1-2) (Defending Champ)
17t. Charter Finance, Cape Girardeau, MS (0-2) (South Atlantic)
17t. Macomb Magic, Macomb, IL (0-2) (Midwest)
17t. Dave Lee Sports, Portland, OR (0-2) (Northwestern)