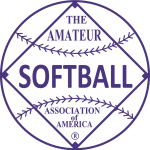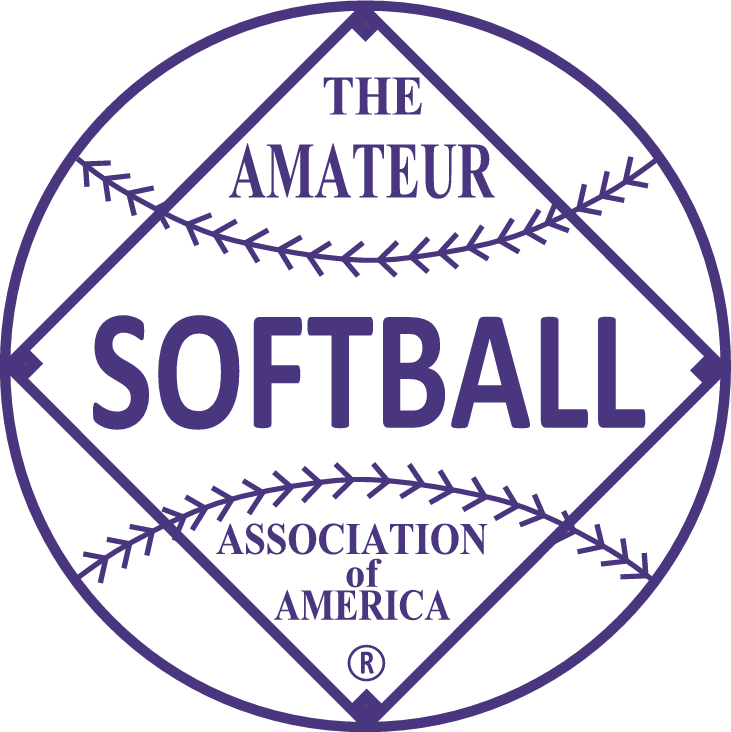 1976 held at Providence, Rhode Island.
---
Champion – Armco Steel Triangles, Middleton, Ohio
Runner Up – Kerr-McGee Reds, Oklahoma City, Oklahoma
---
Armco won the championship game 13-12 on a bases loaded 2-out hit in the bottom of the 7th from James Gomia off Kerr-McGee Pitcher Terry Wright's leg which allowed Gary Begly to race home with the winning run. Gary Patrick was Armco's leading hitter (16-23, .696, 4 HR, 12 RBI). Pee Wee Jackson was 19-30 (.576, with 2 HR to lead Kerr-McGee.
---
MVP – Rich Gehron, Armco Steel (16-25, .640, 5 HR, 17 RBI)
HR Leader – Rich Gehron, Armco Steel – 5
Batting Leader – Wayne Latham, Phillip Morris (11-15, 1 HR, 12 RBI) – .733
---
ASA INDUSTRIAL MAJOR ALL AMERICANS FIRST TEAM
P – Jim Bowen – Armco Triangles
C – Ted Budzik – Police F.O.P. #8
1B – Mark Farrington, Falk Corp
2B – Roger Smith, Kerr McGee
3B – Wayne Latham, Philip Morris VA
SS – Dom Pagnozzi, Grumman Aircraft
OF – Joey Roby – Pharr Yarn
OF – Rick Gehron – Armco Triangles
OF – Jim Volatutti – Grumman Aircraft
OF – Gory Patrick – Armco Triangles
OF – Terry Wright – Kerr McGee
UTIL – Don Hunter – Kerr McGee
UTIL – Gary Begley – Armco Triangles
UTIL – Joe Wills – Armco Triangles
ASA INDUSTRIAL MAJOR ALL AMERICANS SECOND TEAM
P – Von Jenkins, Seaboard Coast Lines
P – Frank Lovato, Westinghouse
C – Frank Burkett, Westinghouse
1B – Terry Moore, Armco Triangles
2B – John Hartley, Bruce Johnson Construction
3B – Bob Wimberg, Philip Morris KY
SS – Pee Wee Jackson, Kerr McGee
OF – Al Henderson, New Haven Water Company
OF – Joe Poole, Bruce Johnson Construction
OF – Joe Veto, Police FOP #8
OF – Bob Bates, Pharr Yarn
UTIL – Bob Calbaugh, Combustion Engineering
UTIL – Larry Justice, Combustion Engineering
UTIL – Ray Bennett, Westinghouse
---
FINAL STANDINGS
1. Armco Triangles, Middleton, OH (6-0)
2. Kerr McGee, Oklahoma City, OK (6-2)
3. Cleveland Police F 09 #8, Cleveland, OH (4-2)
4. Falk Corporation, Milwaukee, WI (4-2)
5t. Grumman Aerospace, Bethpage, NY (5-2)
5t. Combustion Engineering, Chattanooga, TN (4-2)
7t Westinghouse, Pittsburgh, PA (3-2)
7t . Philip Morris, Louisville, KY (3-2)
9t. New Haven Water Co, New Haven, CT (2-2)
9t. Bruce Johnson Construction, Anoka, MN (2-2)
9t. Roffield Fisheries, Port St. Joe, FL, (3-2)
9t. Nassau County Police, Mineola, NY (3-2)
13t. Philip Morris, Richmond, VA (2-2)
13t. Pharr Yarns, McAdenville, NC (2-2)
13t. Mack Trucks, Allentown, PA (1-2)
13t. Seaboard Coast line, Jacksonville, FL (2-2)
17t. Providence City Workers, Providence, RI (1-2)
17t. Fluor E&C, Houston, TX (1-2)
17t. A. T. Cross, Lincoln, RI (1-2)
17t. Armco Third Base, Middleton, OH (1-2)
17t. Honeywell, Minneapolis, MN (1-2)
17t. Budweiser St. Louis, MO (1-2)
17t. Local 1250 UAW, Cleveland, OH (0-2)
17t. Richards-Gebour AFB Warriors, Grandview, MO (0-2)
25t. Local 400 UAW Ford, Romeo, MI (0-2)
25t. Kennecott Copper Corp., Magna, UT (0-2)
25t. Milacron, Cincinnati, OH (0-2)
25t. McGraw Hill, Heightstown, NJ (0-2)
25t. Show Industries, Dalton, GA (0-2)