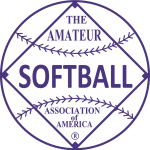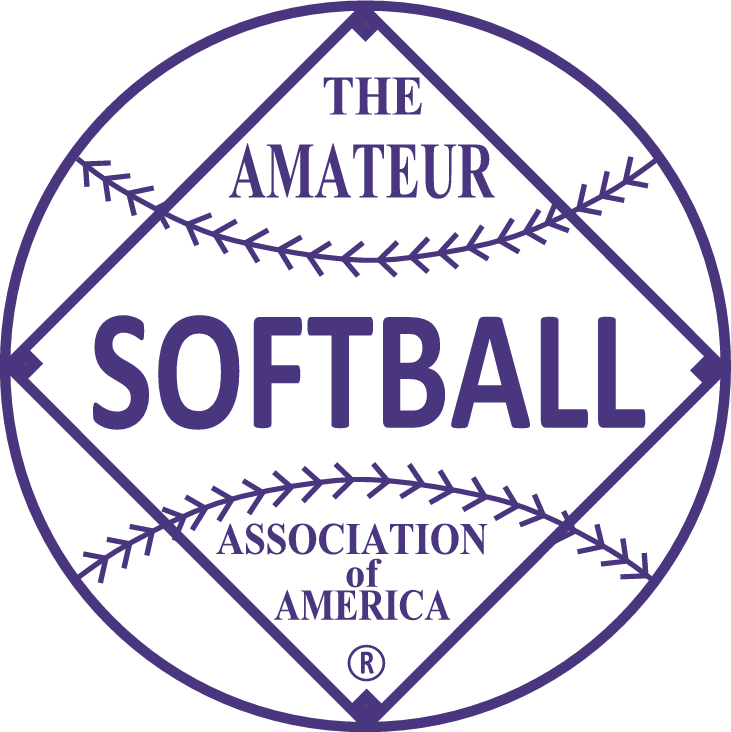 1971 held at Satellite Beach, Florida.
---
Champion: Fort Lauderdale Gators, Ft Lauderdale, Florida
Runner Up: Hialeah Fotochrome Dots, Hialeah, Florida (58-5)
---
The Fort Lauderdale Gators, behind Tournament MVP Donna Phillips 4 for 4 game, beat the Hialeah Dots 11-10 in the winners bracket final. The Dots led 8-1, but the Gators came back and won on Phillip's base hit that drove in the tying and winning runs. The Dots then defeated the Springfield Robinettes in the losers bracket final and got another crack at the Gators for the Championship. Once again, the Gators, behind the pitching of Louise Crocco and Donna Phillips clutch RBIs won final game 2-1. Chris Padgett (.464) and Sandy Hamilton (.480) led the offense for the Dots. Long Island's Sue Taylor had a monster tournament winning both the Home Run and Batting championship.
---
MVP – Donna Phillips, Gators (12-21, .571, 2 RBI, 6 Runs)
Batting Leader – Sue Taylor, Long Island Mice (13-18, 5 HR, 9 RBI, 8 Runs) – .722
Home Run Leader – Sue Taylor, Huntington YMCA Mice – 5
---
1971 FIRST TEAM ALL AMERICANS
P – Louise Crocco, Fort Lauderdale Gators
P – Diana Lucas, Pepsi-Cola
P – Millie Medina, Fotochrome Dots
C – Erma Richardson, Riverside Ford
C – Clara Cochran, Springfield Robinettes
1B – Priscilla Carpenter, Springfield Robinettes
2B – Sandy Tillman, Georgia Robinettes (.688)
3B – Karen Newman, Fort Lauderdale Gators
SS – Chris Padgett, Fotochrome Dots
OF – Irene Dill, Springfield Robinettes
OF – Ernestine Hamel, Fort Lauderdale Gators
OF – Donna Wolfe, Riverside Ford
OF – Denise Lewis, Springfield Robinettes
UT – Sue Taylor, Huntington YMCA Mice
1971 SECOND TEAM ALL AMERICANS
P – Marcia Wilkerson, Springfield Robinettes
P – Diane Holbrook, Oak Creek Merchants
P – Peggy Carney, Rutenschroer Florists
C – Vicki Lollar, Motown Soul Sisters
C – Mary Ann Fitzgerald, Gateway Rebels
1B – Beverly Duckwyler, Pepsi-Cola
2B – Bev Beck, Rutenschroer Florists
3B – Janice Butler, Georgia Robinettes
SS – Jan Taylor, Rutenschroer Florists
OF – Kay Smith, Block Meeks Jocks
OF – Debbie Oxford, Block Meeks Jocks
OF – Brenda Maurice, Holiday Inn Travelers
OF – Rita Sauer, Rutenschroer Florists
UT – Sandy Hamilton, Fotochrome Dots
---
FINAL STANDINGS
1. Ft. Lauderdale Gators, Ft Lauderdale, FL (7-0)
2. Hialeah Fotochrome Dots, Hialeah, FL (6-2)
3. Robinettes, Springfield, OH (6-2)
4. Pepsi Cola, Charleston, WV (6-2)
5t. Block Meeks Jacks, Little Rock, AR (3-2)
5t. Riverside Ford, Newport, KY (5-2)
7t. Motor Homes of America, , Jacksonville, FL (4-2)
7t. Motown Soul Sisters, Detroit, MI (4-2)
9t. Gateway Rebels, Ashland, KY (4-2)
9t. Butler Backers, Butler, WI 3-2
9t. JC Rutenschroer Florists, Cincinnati, OH (6-2)
9t. Satellite Beach Comets, Satellite Beach, FL (3-2)
13t. Holliday Inn Travelers, Virginia Beach, VA (4-2)
13t. Huntington YMCA Mice, Huntington, NY (3-2)
13t. Cajettes, New Iberia, LA (3-2)
13t. Georgia Robinettes, Warner Robins, GA (4-2)
17t. Scotties, Richmond, VA (2-2)
17t. North Carolina Rockets, Greensboro, NC (2-2)
17t. Getz Ladies, Atlanta, GA (2-2)
17t. Goodnough Plumbettes, Monroe, MI (2-2)
17t. Oak Creek Merchants, Milwaukee, WI (1-2)
17t. Hi-Landers, Louisville, KY (2-2)
17t. Raney Tire, Cleveland, OH (2-2)
17t. KCYO Scenic, Minneapolis, MN (2-2)
25t. Mercer Ambulance, Granite City, IL (1-2)
25t. Gulf City Construction Colts, Mobile, AL (2-2)
25t. Alamo National Bank, San Antonio, TX (1-2)
25t. Union Bank & Trust, North Vernon, IN (2-2)
25t. Rayettes, Santa Clara, CA (1-2)
25t. WDXB, Chattanooga, TN (2-2)
25t. Oregon Girls, Toledo, OH (1-2)
25t. Gulf Port Independants, Gulfport, MS (1-2)
33t. PAL All Stars, Lynn, MA (1-2)
33t. Fansler Tires, Garden City, KS (2-2)
33t. Duffy's, Mt. Vernon, WA (0-2)
33t. Elk Grove Jaycees, Sacramento, CA (1-2)
33t. Soonerettes, Oklahoma City, OK (1-2)
33t. Harlan Douglass Homes, Spokane, WA (0-2)
33t. Carpenter Furniture, Santa Rosa, CA (0-2)
33t. Sangamo Girls, Pickens, SC (0-2)
33t. Rutland Indians, Rutland, VT (0-2)
33t. Saco, Opelike, AL (0-2)
33t. Fox Valley Lassies, St. Charles, IL (2-2)
33t. Devils, Omaha, NE (0-2)
33t. George Stuart, Orlando, FL (0-2)
33t. Candileri Gremlins, Tampa, FL (0-2)
33t. Austin Savings, Austin, TX (1-2)
33t. Virginia Royals, Waynesboro, VA (1-2)
49t. St. Anthony Park, St. Paul, MN (1-2)
49t. Chuck Wagon Americs, Brooklyn Center, MN (0-2)
49t. Tewa Auto Sales, Espanola, NM (1-2)
49t. Alaska Glacierettes, Anchorage, AL (0-2)
49t. Belevere, Belvedere, DE (0-2)
49t. Blue Jays, Corpus Christi, TX (0-2)
49t. Chesterfield, St. Louis, MO 1-2
49t. Capettes, Indianapolis, IN (0-2)