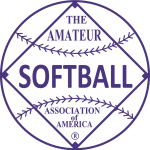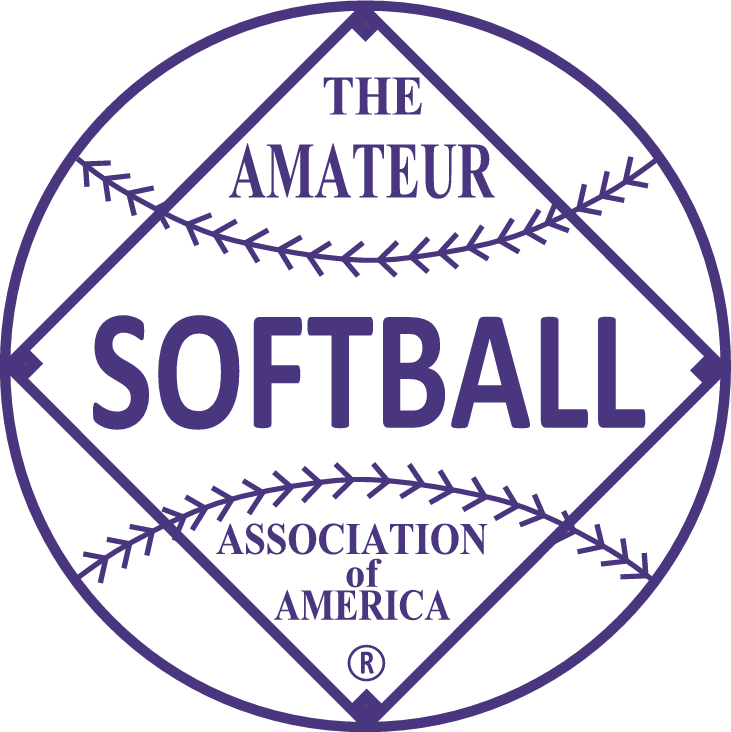 1969 held at McAdenville, North Carolina on August 1-9.
---
Champion – Avco-Lycoming, Stratford, Connecticut
Runner Up – Sikorsky Aircraft, Statford, Connecticut
---
Avco-Lycoming beat league rival Sikorsky Aircraft 22-1 in the final game as Pete Gallagher was 5-5 with 4 RBI, Ed Finnegan was 5-6, his 3rd game with at least 4 hits. Pitcher Frank Deluca gave up only 1 run on 5 hits to win the title. Once again, Frank Deluca of Lycoming was unhittable, he was 6-0 and gave up only 17 runs, less then 3 per game. Lycoming collected 22 runs and 30 hits off future Hall of Fame Pitcher, Ken Clark of Sikorsky in that final game.
---
MVP – Pete Gallagher, Avco (17-23, .739, 2 HR, 11 Runs)
HR Leader – Charlie Gouvia, Avco-Lycoming (8-22, .363) – 5
Batting Leader – Pete Gallagher, Avco – .739
---
ASA MAJOR INDUSTRIAL ALL AMERICANS FIRST TEAM
P – Frank DeLuca, Avco-Lycoming (6-0 pitching)
P – Ken Clark, Sikorsky Aircraft
C – Walt Sanford, Pabst International Harvester
C – Jerry Licursi, Sikorsky Aircraft
1B – Pete Gallagher, Avco-Lycoming
2B – Terry Toigo, Avco-Lycoming
3B – Butch Adams, Pharr Yarn
SS – Ed Finnegan, Avco-Lycoming
OF – George Hangos, Avco-Lycoming
OF – Charlie Gouvia, Avco-Lycoming
OF – Larry Spahn, Pabst International Harvester
OF – Don Ballard, Pharr Yarn
UTIL – Ty McDuffie, Aetna
UTIL – Charlie Williams, Detroit Parks & Recreation
ASA MAJOR INDUSTRIAL ALL AMERICANS SECOND TEAM
P – Jim Verteramo, Grumman Aircraft
P – Tom Chappelle, Detroit Parks & Recreation
C – Buddy Nixon, Pharr Yarn
C – Ken Perry, IBM
1B – Fred Neuscheier, Grumman Aircraft
2B – Toby Bradshaw, Pharr Yarn
3B – Tom Carpenter, Aetna Life & Casualty
SS – J.D. McDonald, Pharr Yarn
OF – Don Knoch, Detroit Parks & Recreation
OF – Terry Vernos, Sikorsky Aircraft
OF – Bill Gavis, Whirlpool Corporation
OF – Dan Cooper, Grumman Aircraft
UTIL – Frank Verbanac, Detroit Parks & Recreation
UTIL – Don Vilnius, Detroit Parks & Recreation
---
FINAL STANDINGS
1. Avco-Lycoming, Stratford, CT (6-0)
2. Sikorsky Aircraft, Statford, CT (5-2)
3. Pabst International Harvester, Springfield, OH (5-2)
4. Detroit Parks & Recreation, Detroit, MI (4-2)
5t. Whirlpool Corporation, Evansville, IN (3-2)
5t. Aetna Life & Casualty, Charlotte, NC (3-2)
7t. IBM, Lexington, KY (3-2)
7t. Dupont Fibers, Waynesboro, VA (3-2)
9t. Riegel Textiles, Trion, GA (3-2)
9t. Pharr Yarn, McAdenville, NC (4-2)
9t. AMF, York, PA (3-2)
9t. REA Express, Pittsburgh, PA (3-2)
13t. Ford Motor, Cincinnati, OH (2-2)
13t. Pro Brush, Northampton, MA (4-2)
13t. Ford Motor, Monroe, MI (2-2)
13t. Grumman Aircraft, Bethpage, NY (3-2)
17t. Anoka-Hennepin School District #11, Anoka, MN (2-2)
17t. Louisville Gas & Electric, Louisville, KY (3-2)
17t. Dana Corporation, Toledo, OH (1-2)
17t. Local 14A Xerox, Rochester, NY (2-2)
17t. Providence City Workers, Providence, RI (1-2)
17t. Norfolk Fire Department, Norfolk, VA (2-2)
17t. Hollywood Fire Department, Hollywood, FL (1-2)
17t. Atlanta Waterworks, Atlanta, GA (3-2)
25t. Giddings-Lewis Machine Tool Co., Fond Du Lac, WI (0-2)
25t. A.H. Robbins, Richmond, VA (0-2)
25t. U.S Gypsum, New York, NY (1-2)
25t. J.C. Penney, Milwaukee, WI (0-2)
25t. Clinton Mills, Clinton, SC (0-2)
25t. Delta Airlines, Memphis, TN (0-2)
25t. Ingersoll-Rand Local 5503, NJ (1-2)
25t. Delaware Association of Police, Wilmington, DE (1-2)
33t. Oak Ridge Association, Oak Ridge, TN (1-2)
33t. U.S. National Bank, Omaha, NE (1-2)
33t. Postal Employees, St. Louis, MO (0-2)
33t. IBM, Endicott, NY (0-2)
33t. Local 149, Minneapolis, MN (0-2)
33t. East Ohio Gas Co., Cleveland, OH (0-2)