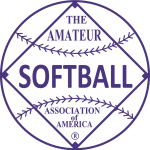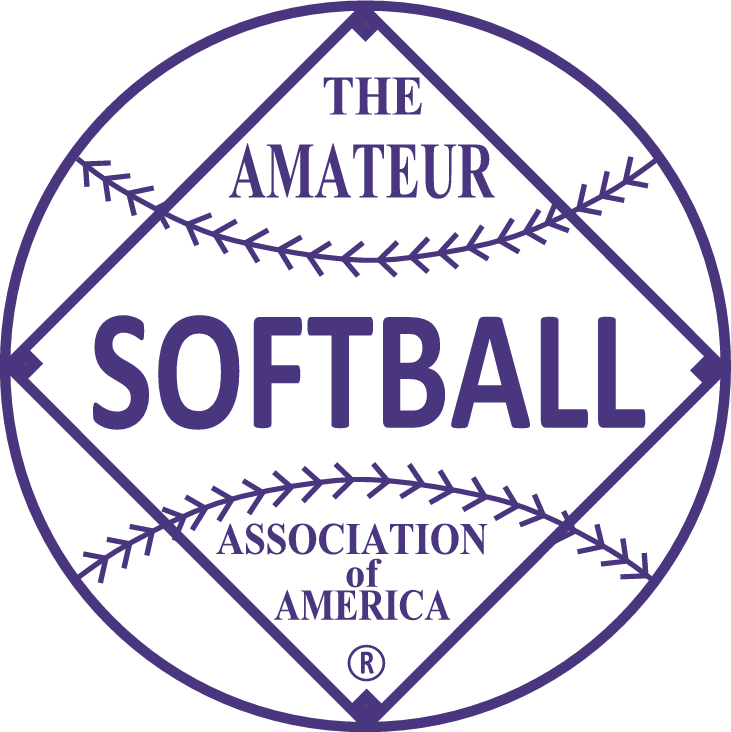 1966 held at McAdenville, North Carolina on August 1-9.
---
Champion – IBM, Lexington, Kentucky
Runner Up – Pharr Yarn, McAdenville, North Carolina
IBM of Louisville, KY won their first National title behind the legendary Don Rardin, who  pitched the 6-4 championship game victory, retiring the last 10 men in order to clinch the title. Rardin, who already in his Hall of Fame career had won Open championships and also been selected to Open all world teams, showed why he was one of the best in leading IBM to the Industrial title. Rardin helped his own cause with 2 hits in the final, including a double in the 3 run 5th inning that gave IBM the 6-4 lead. IBM's Mack Hullett was 3-3, including a HR in that final game. Shortstop, JD McDonald of Pharr Yarn earned his 7th all world selection . He previously was selected in 1956 and 1957 for the McAdenville Reds in Open play, plus  Industrial selections or Pharr Yarn in 1961, 1962, 1963, 1965 and now 1966,  This is the most in Slow Pitch History to this point.  Rardin had two hits in 5 of the 6 games he played.
---
MVP – Don Rardin, Sr., IBM (6-0, allowed 13 runs, only 11 earned and 40 hits, including a 1-hit shutout)
Outstanding Pitcher Award – Don Rardin, Sr., IBM
Batting Leader – Eugene Lohr, Pepsi-Cola (13-19) – .680
HR Leaders – Thad Malinowski, Pharr Yarn – 3 (six players tied with 3, no info on the others)
HR Leaders – Ed Connolly, Long Island City Pepsi Cola – 3  (six players tied with 3, no info on the others)
---
ASA MAJOR INDUSTRIAL ALL AMERICANS FIRST TEAM
P – Don Rardin, IBM
C – Wayne Atkins, IBM
1B – Buddy Nixon, Pharr Yarn
2B – Ken Gottchalk, E.L. Wiegand
3B – Ken Perry, IBM
SS – J.D. McDonald, Pharr Yarn
SF – Ed Connolly, Pepsi Cola
LF – Leon Huffman, Pabst IHC
CF – Thad Malanowski, Pharr Yarn
RF – Bob DeMarco, REAS Express
---
FINAL STANDINGS
1. IBM, Lexington, KY (6-0)
2. Pharr Yarn, McAdenville, NC (7-2)
3. Pepsi-Cola, New York City, NY (4-2)
4. Pabst IHC, Springfield, OH (4-2)
5t. Lehigh Valley Dairy, Bordentown, NJ (3-2)
5t. E.L. Wiegand Company, Pittsburgh, PA (6-2)
7t. Grumman Aircraft, Bethpage, NY (5-2)
7t. Akers Motor Lines, Charlotte, NC (3-2)
9t. Lycoming, Stratford, CT (2-2)
9t. Westinghouse, Cheswick, PA (3-2)
9t. Louisville Gas & Electric, Louisville, KY (3-2)
9t. Link A.C., Binghamton, NY (2-2)
13t. Providence Post Office, Providence, RI (2-2)
13t. Gas and Electric, Cincinnati, OH (2-2)
13t. Centrifugal, Waukesha, WI (2-2)
13t. Allen-Bradley, Milwaukee, WI (2-2)
17t. DuPont Fibers, Waynesboro, VA (1-2)
17t. Chemstrand Fiber Corporation, Pensacola, FL (1-2)
17t. FMC Corporation, Charleston, WV (2-2)
17t. Minnegasco Elites, Minneapolis, MN (1-2)
17t. Lockheed Jet Stars, Marietta, GA (2-2)
17t. Columbia Gas of Ohio, Toledo, OH (1-2)
17t. Xerox Local 14A, Rochester, NY (1-2)
17t. World Publishing, Cleveland, OH (1-2)
25t. City Employees, St. Louis Park, MN (1-2)
25t. Excelsor Mills All Stars, Union County, SC (1-2)
25t. Rohm-Haas No. 1, Knoxville, TN (0-2)
25t. Pro-phy-la-tic Brush, Florence, MA (0-2)
25t. Larking Colls, Atlanta, GA (0-2)
25t. ACIC, St. Louis, MO (0-2)
25t. Banco Credit, Puerto Rico (0-2)
25t. Evansville Local 808 IHC, Evansville, IN (0-2)
33t. REAS Express, Pittsburgh, PA (0-2)
33t. Detroit Police, Detroit, MI (0-2)
33t. Setchall Carlson, St. Paul, MN (0-2)