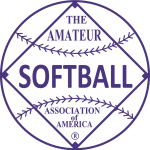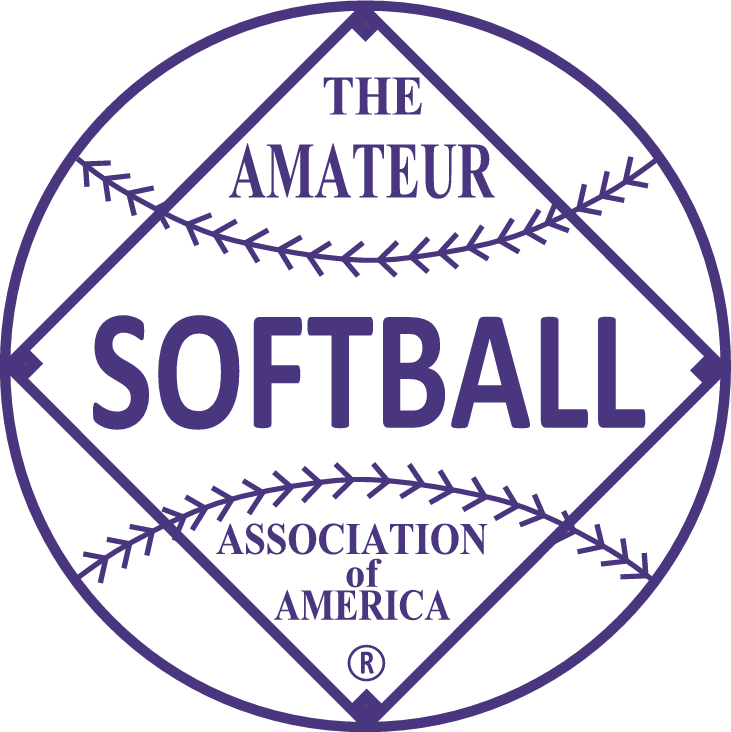 1983 tournament site unknown.
---
Champion – Russell Corporation, Alexander City, Alabama
Runner Up – Sikorsky Aircraft, Stratford, Connecticut
---
Despite Bob Kownacki (SS), Bob Hurd (3B), Tommy Follo (1B), Ernie DiStasi (C), and Mike Desjarlias (OF) earning first-team all-tournament honors, Sikorsky Aircraft finished second in the Major Industrial Slow Pitch tournament in Moultrie, Ga. Chris Dunne (OF) and Joe Magdon (P) were second team selections. Sikorsky won the first final 19-3 on the strength of 28 hits, but in the "if" game, Russell Southern's Lynn Harrilson hit 3 HR and Randy Adair added a pair of homers to lead the Russell squad to the title. Yogi Hunter of Russell Corp. was the MVP and HR champ. Russell finished with a 7-1 record and Sikorsky was 8-2.
---
MVP – Yogi Hunter, Russell Southern
HR Leader – Yogi Hunter, Russell Southern – 8
Batting Leader – no info
---
ASA INDUSTRIAL MAJOR ALL AMERICANS FIRST TEAM
---
FINAL STANDINGS
1. Russell Corporation, Alexander City, AL (7-1)
2. Sikorsky Aircraft, Stratford, CT (8-2)
3. Delta Bucks, Atlanta, GA (8-2)
4. Boise Cascade, Newhill, NC (7-2)
5t. Grumman Aerospace, Bethpage, NY (4-2)
5t. Southwestern Bell, Houston, TX (3-2)
7t. Raffield's Fisheries, Port St. Joe, FL (4-2)
7t. Monsanto, Dayton, OH (4-2)
9t. Armco, Ashland, KY (4-2)
9t. Local 969, Columbus, OH (3-2)
9t. Armco Triangles, Middletown, OH (3-2)
9t. City Public Service, San Antonio, TX (3-2)
13t. Southern New England Telephone, New Haven, CT (3-2)
13t. 3M Cains, St. Paul, MN (3-2)
13t. Local 401, Wilkes-Barre, PA (3-2)
13t. Electric Boat, East Greenwich, RI (2-2)
17t. Proctor & Gamble, Albany, GA (2-2)
17t. Warner Robins Air Force Base, Warner Robins, GA (2-2)
17t. NSP 52 Club, Minneapolis, MN (2-2)
17t. Anheuser Busch, St. Louis, MO (2-2)
17t. Amoco Oilers, Texas City, TX (2-2)
17t. Allen Bradley Company, Milwaukee, WI (2-2)
17t. Wichita Beech Flyers, Wichita, KS (1-2)
17t. Lakeside Press, Gallatin, TN, (1-2)
25t. Hitchcock Industries, Minneapolis, MN (2-2)
25t. Six Flags Over Georgia, Atlanta, GA (1-2)
25t. Bayou Steel, La Place, LA (1-2)
25t. Cameron Iron Works, Patterson, LA (1-2)
25t. Sunny's/Sears, Minneapolis, MN (1-2)
25t. Champion Paper CEAA, Hamilton, OH (1-2)
25t. Kingsport Press, Kingsport, TN (1-2)
25t. Ortho, Raritan, NJ (0-2)
33t. Bob's Athletic Wear, Moultrie, GA (0-2)
33t. First Bank A's, New Haven, CT (0-2)
33t. Harder's and Son Construction, Panama City, FL (0-2)
33t. Cat Pekin Lab, Pekin, IL (0-2)
33t. Cedar Rapids Firefighters, Cedar Rapids, IA (0-2)
33t. New York Telephone, East Meadow, NY (0-2)
33t. Smith and Wesson, Indian Orchard, MA (0-2)
33t. Detroit Police, Detroit, MI (0-2)
33t. General Dynamics, Warren, MI (0-2)
33t. American Rust? and Derrick, Maplewood, MN (0-2)
33t. Rumpke Parkers, Cincinnati, OH (0-2)
33t. Oklahoma Natural Gas, Tulsa, OK (0-2)
33t. Mostak, Aubrey, TX (0-2)
33t. Norfolk Tax Department, Norfolk, VA (0-2)