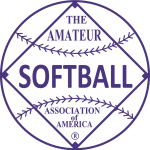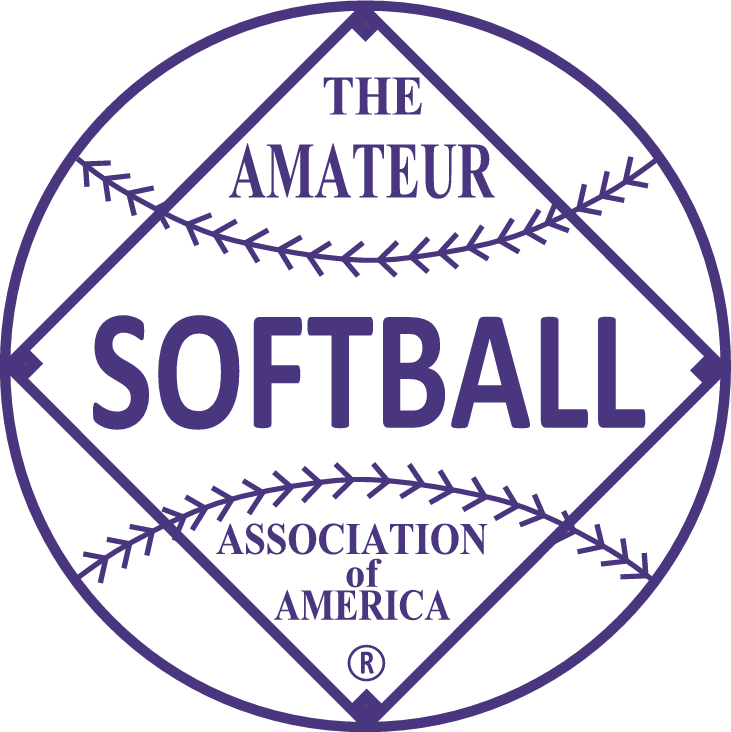 1962 held at Stratford, Connecticut.
---
Champion – Clearwater Bombers, Clearwater, Florida
Runner Up – Raybestos Cardinals, Stratford, Connecticut
---
The Bombers swept past 6 straight opponents outscoring their opponents 28-8 to win their sixth championship. They beat the Cardinals 3-2 in the winners bracket final as Weldon Haney outdueled Bill Massey. Then after Stratford eliminated Detroit and star hurler Bonnie Jones 3-1 in the losers bracket final, behind the great pitching of John Spring. The Rayestos team got what they wanted, another crack at the Clearwater squad. John Spring started for Raybestos and they spotted him with a 1-0 lead after scoring a run in the top of the first, courtesy of George Adam's single that scored Frankie Williams. Then Doug Mason slapped a single to score Jerry Curtis to tie the score in the 6th inning. Bill Massey came in to pitch in relief of Spring. The score was tied 1-1. In the top of the 8th, Raybestos scored a run as Bill Massey's hit scored Frankie Williams to take a 2-1 lead. Clearwater came up and in the bottom of the 8th, Doug Mason's single tied the score at 2 apiece. Ray Mink then hit a looping single to score Mason with the championship winning run. Haney was the MVP with a 5-0 record. Eddie King won the other game for the Bombers.
John Spring, Raybestos (3-0, 33 K, 29 IP, 1 ER)
Harvey Sterkal, Aurora (3-0, 39 K, 22 IP, 0 ER, 3 shutouts; also 4-10, .400 hitting)
Bonnie Jones, Detroit Club 500 (3-1, 25 IP, 28 K), Ed Johnson also pitched for Club 500, he was 1-1, pitched 9 innings and had 21 K.
Philadelphia Pitching Legend George Ulmer led Flat Iron AC to a 2-2 record. Herm Taggert was 5-12 (.417) with 2 doubles, a triple and 4 RBI.
---
MVP – Weldon Haney, Clearwater Bombers (5-0, 52 K, 42 IP)
Batting Leader – Tommy Moore, Clearwater Bombers (8-18, 1 RBI, 2 Runs) – .444
Home Run Leader – Frankie Williams, Stratford Cardinals (8-24, .333, 5 RBI, 7 Runs, 2 Doubles, 1 Triple) – 2
---
1962 FIRST TEAM ALL AMERICANS
P – Weldon Haney, Clearwater Bombers
P – Harvey Sterkle, Aurora Sealmasters
P – John Spring, Raybestos Cardinals
C – Bobby Kuykendall, Clearwater Bombers
C – Jake Farland, Portland Bucks
1B – George Adams, Raybestos Cardinals
2B – Frank Williams, Raybestos Cardinals
3B – Jim Rubbelke, Whitaker Buick
SS – Eddie Mathias, Whitaker Buick
OF – Howard Johnson, Club 500
OF – Ned Wickersham, Aurora Sealmasters
OF – Bob Butler, Portland Bucks
OF – Ben Breskovich, Mary All Stars
UTIL – Bill Massey, Raybestos Cardinals
1962 SECOND TEAM ALL AMERICANS
P – Bonnie Jones, Club 500
P – Jack Hutchinson, Portland Bucks
P – George Ulmer, Flat Iron AC
C – Don Drake, Aylco Club
C – Clifford Smith, Aurora Sealmasters
1B – Herm Taggert, Flat Iron AC
2B – Tom Moore, Clearwater Bombers
3B – Doug Mason, Clearwater Bombers
SS – Ricky Tomlinson, Clearwater Bombers
OF – Paul Delgobbo, Raybestos Cardinals
OF – Phil Gatto, Portland Bucks
OF – Billy Parker, Clearwater Bombers
OF – Ron French, Raybestos Cardinals
UTIL – Al Thompson, DeJur Cameramen
---
FINAL STANDINGS
1. Clearwater Bombers, Clearwater, FL (6-0) (Southern)
2. Raybestos Cardinals, Stratford, CT (5-2) (Host)
3. Club 500, Detroit, MI (4-2) (East Central)
4. Aurora Sealmasters, Aurora, IL (4-2) (Defending Champ)
5t. Aylco Club, Decatur, IL (3-2) (West Central)
5t. Whitaker Buick, St. Paul, MN (4-2) (Northern)
7t. Portland Bucks, Portland, OR (3-2) (Northwestern)
7t. DeJur Cameramen, Long Island City, NY (2-2) (Mid Atlantic)
9t. Flat Iron AC, Philadelphia, PA (2-2) (Central Atlantic)
9t. Bayou Bombers, Lake Charles, LA (2-2) (Southwestern)
9t. Maddox Ice, Denver, CO (1-2) (Rocky Mountain)
9t. Mary All Stars, San Pedro, CA (2-2) (Couth Pacific Coast)
13t. Ralph Motors LTD, Calgary, Alberta (0-2) (West Canada)
13t. Champion YMCA, Canton, NC (0-2) (South Atlantic)
13t. JH Rose Truckline, Houston, TX (1-2) (Texas)
13t. YMI, Stockton, CA (1-2) (North Pacific Coast)
17t. Fleck's Falstaff, Cedar Rapids, IA (0-2) (Central)
17t. Local 57 Engineers, Providence, RI (0-2) (New England
17t. Sabourin Mountain Park, Hull, Quebec (0-2) (East Canada)
17t. Bicardi Club, Rio Piedras, Puerto Rico (0-2) (Puerto Rico)
17t. Whitthorne's Glass House, Tucson, AZ (0-2) (Cactus)