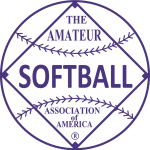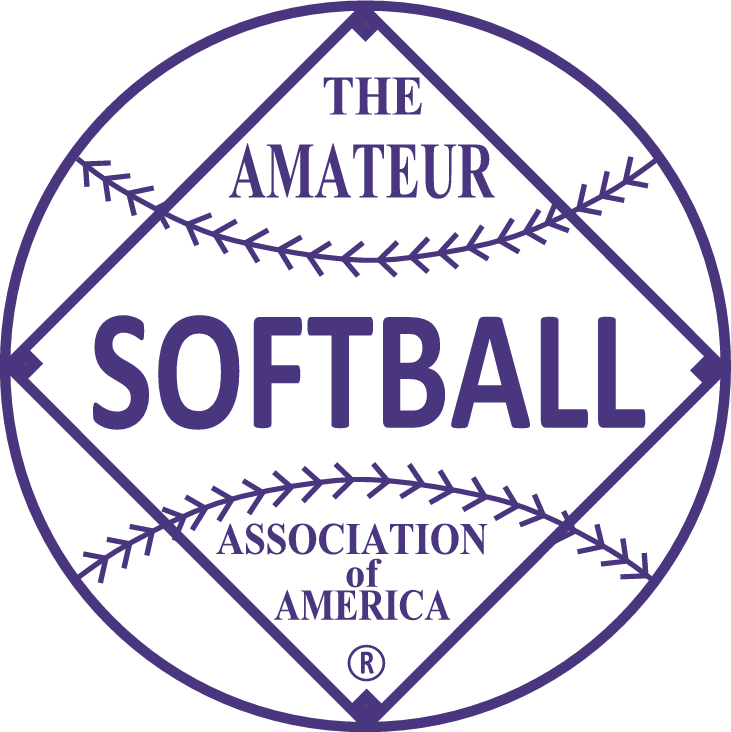 1987 held at Midland, Texas.
---
Champion – Minneapolis Merchants, Minneapolis, Minnesota
Runner Up – Thompson's Sporting Goods, Savannah, Georgia
---
The Minneapolis Merchants scored 19 runs in the first three innings and went on to a 23-7 victory over Thompson's Sporting Goods of Savannah, GA., in the championship game  of the 1987 Men's Class A National Slow Pitch softball tournament in Midland, Texas.
Catcher Tom Anderson hit two home runs for the Merchants – a two-run shot in the second inning and a three-run blast in the third. Also hitting homers for the Merchants were designated hitter Kerry Burnett, first baseman Rick Goodsell, and outfielder Lance Peterson.
Thompson also collected five home runs, the maximum allowed under tournament rules (all others above become foul balls), but didn't have the luxury of runners on board. Outfielder Steve Sims hit a two-run blast in the first inning to cu the Merchants' lead to 7-3, but the remaining four homers were solo shots, including a second homer by Sims in the sixth inning.
The Merchants scored seven runs in the first inning and six in each of the next two to build a 19-3 lead.
By winning the title, with a 7-0 record that raised their season rcord to 97-18, the Merchants advance to the 1987 Men's International Slow Pitch softball tournament, October 2-4 in Oklahoma City.
---
The Minneapolis Merchants are the 1987 Amateur Softball Association Class A slow-pitch champions.
Coach Jeff Swenson's team went 7-0 in the Midland, Tex-as, tournament, defeating Thompson's Sporting Goods of Savannah, Ga., 23-7 in the finals Monday. The winners led 19-3 after three innings.
Catcher Tom Anderson homered in the second inning with one on and in the third with two aboard. Designated hitter Kerry Burnett hit a three-run homer during a seven-run first inning. First baseman Rick Goodsell had a two-run homer in the second and right fielder Lance Peterson a solo shot in the third.
The Merchants edged the Daytona Beach, Fla., Lite Athletics 8-7 in the semifinals and the Allied Astros of Indianapolis 26-22 in the winners' bracket final.
The Merchants (97-18) will play in the ASA international tournament in Oklahoma City Oct. 2-4.
Merchants shortstop Tom Hechsel was named tournament MVP. Teammates named to the all-tourney first team were pitcher Dave Rowe, Anderson, and utility infielder Mike Rosenow.
"This team was formed three years ago and we have only made minor changes on the way," said Swenson.
---
MVP – Tom Hechsel, Minneaplis Merchants
Batting Champion – Gerald Braddy, Thompson's Sporting Goods – .821
HR Champion – Mike Cuellar, Lou's Super Scouts – 10
---
1987 FIRST TEAM ALL AMERICANS
P – Dave Rowe, Minneapolis Merchants
C – Tom Anderson, Minneapolis Merchants
1B – Mickey Reynolds, Coils Plus
2B – Doug Dowdy, Lite Athletic Club
3B – Joey Bouchillon, Thompson Sporting Goods
SS – Tom Hechsel, Minneapolis Merchants
OF – Gerald Brady, Thompson Sporting Goods
OF – Paul Knight, Lite Athletic Club
OF – Mike Cuellar, Lou's Super Scouts
OF – Mike Rouse, Thompson Sporting Goods
EP – Mike Dickerson. Allied Astros
UTIL – Bill Baker, Bud Light
UTIL – Doug Berfeldt, Coffee Cup
UTIL – Mike Rosenow, Minneapolis Merchants
UTIL – Dave Rohr, Allied Astros
1987 SECOND TEAM ALL AMERICANS
P – Ronnie Andrews, Thompson's Sporting Goods
C – Ed Sipe, Lite Athletic Club
1B – Joel Moody, Thompson Sporting Goods
2B – John Spikerman, Lou's Super Scouts
3B – Harold Slate, Coils Plus
SS – David Clingman, Bud Light
OF – Henry Mays, Thompson Sporting Goods
OF – Albert "Bud" Weathers, Coils Plus
OF – Danny Thompson, Lou's Super Scouts
OF – Jimmy Morris, Bud Light
EP – Wayne Otwell, Lou's Super Scouts
UTIL – Gerald Braddy, Thompson's Sporting Goods
UTIL – Kurt Hornus, Coffee Cup
UTIL – Jeff Poole, Thompson Sporting Goods
UTIL – Craig Schraub, Bud Light
1987 THIRD TEAM ALL AMERICANS
P – Mike Phelps, Allied Astros
C – Ed McConnell, Coils Plus
1B – Steve Implay, Allied Astros
2B – Chuck Harmon, Thompson's Sporting Goods
3B – Mike Reiling, Coffee Cup
SS – ?
OF – Dan Nelson, Minneapolis Merchants
OF – Keith Weathers, Coils Plus
OF – Ronnie Hawkins, Lou's Super Scouts
OF – Steve Sims, Thompson's Sporting Goods
EP – Kerry Burnett, Minneapolis Merchants
UTIL – Michael Schervish, Lite Athletic Club
UTIL – Max Reed, Lite Athletic Club
UTIL – Fred Shipley, Allied Astros
UTIL – Jeff Swenson, Minneapolis Merchants
---
FINAL STANDINGS
1. Minneapolis Merchants, Minneapolis, MN (7-0)
2. Thompson's Sporting Goods, Savannah, GA (7-2)
3. Allied Astros, Indianapolis, IN (5-2)
4. Lou's Super Scouts, Houston, TX (6-2)
5t. Coils Plus, Longview, TX (5-2)
5t. Lite Athletic Club, Daytona Beach, FL (4-2)
7t. Bud Light, Midland, TX (5-2)
7t. Coffee Cup, St. Paul, MN (6-2)
9t. DeBacco Brothers, Newark, NJ (3-2)
9t. Armed Forces, Little Creek, VA (5-2)
9t. Barracuda?, Apple Valley, CA (4-2)
9t. C&M/Home Oil, Dothan, AL (3-2)
13t. McDonald's, Davenport, IA (3-2)
13t. Chaney Enterprises, Lothian, MD (3-2)
13t. Jo-Mac Brothers, Yonkers NY (3-2)
13t. Ranger Boats, Flippin, AR (3-2)
17t. Builders Millwork, Anchorage, AK (3-2)
17t. Lite Peppers, Laredo, TX (3-2)
17t. Worth Sports, Midland, TX (3-2)
17t. JC Perry, Ridley Township, PA (2-2)
17t. SA Cannons, San Antonio, TX (3-2)
17t. Ruth Realty, Kent, WA (2-2)
17t. Springfield Strohs, Springfield, OH (3-2)
25t. Capital Industries, Seattle, WA (2-2)
25t. Miller Premium Brand, Stevens Point, WI (2-2)
25t. Mayfield Brothers, Richardson, TX (2-2)
25t. Midas Touch Jewelers, Trumbull, CT (2-2)
25t. JD Sports, Irving, TX (2-2)
25t. Jones & Sons, Washington, IN (2-2)
25t. OC Swats, Anaheim, CA (2-2)
25t. Massey's, La Place, LA (2-2)
33t. Professional Forms, Little Rock, AR (1-2)
33t. Wendel Huskey, La Grande, OR (1-2)
33t. D&D Produce, San Ramon, CA (1-2)
33t. Pete's Car Wash, Pughkeepsie, NY (1-2)
33t. Kidd Plumbing, Irving, TX (1-2)
33t. NW Pipe/T&C Lounge, Missoula, MT (1-2)
33t. Bale Chevrolet, Little Rock, AR (1-2)
33t. Hi-Ho Tavern, Great Falls, MA (1-2)
33t. Dash Long Distance, Odessa, TX (1-2)
33t. MT Pockets, St. Paul, MN (1-2)
33t. Farrell's Maintenance, Lititz, PA (1-2)
33t. Winchell Chirpractic, Evansville, IN (1-2)
33t. Conrad-Paterson, Wyoming, MI (1-2)
33t. Ruud's Roofing, Bloomington, MN (1-2)
33t. Kohler's & Logan's, Cranston, RI (1-2)
49t. Arensberg Pharmacy, Newark, OH (1-2)
49t. Georgia Merchants, Savannah, GA (1-2)
49t. Bull on the Beach, Berlin, MD (1-2)
49t. Campbell Sports, Bloomington, MN (0-2)
49t. Coors Scooters, Cheyenne, WY (0-2)
49t. Sonny's Westport, CT (0-2)
49t. Stanley's, Midland, TX (0-2)
49t. Seguin Cannons, Seguin, TX (0-2)
49t. Snyder's Steak House, Lincoln, NE (0-2)
49t. Mississippi Truck, Davenport, IA (0-2)
49t. Amark Industries, Livingston, NJ (0-2)
49t. Wendy's Worth Sports, Lansing, MI (0-2)
49t. Norris Fridley Reality, Owensville, MT (0-2)
49t. Starr-Precision, Cleveland, OH (0-2)
49t. Benchmark Printers, Grand Blanc, MI (0-2)
49t. Yogi's Sports Bar, Terre Haute, IN (0-2)
65t. Merrill's, Corpus Christi, TX (0-2)
65t. Malarky's Pub, Westland, MI (0-2)
65t. Frontier Inspection, Farmington, NM (0-2)