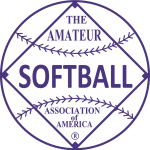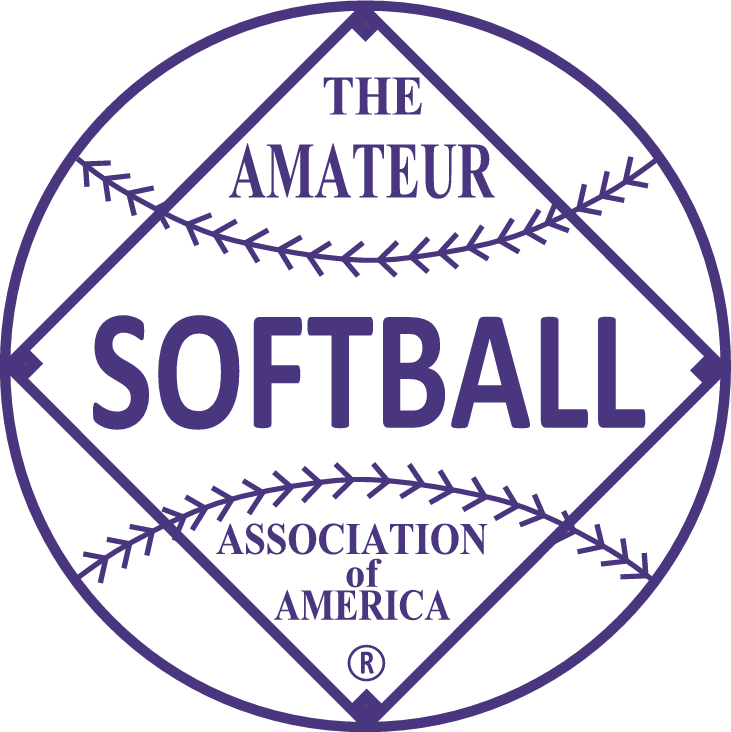 1938 held at Chicago, Illinois.
---
Champion – Pohlar Café, Cincinnati, Ohio
Runner Up – International Harvester, Little Rock, Arkansas
---
Clyde Kirkendall pitched the 2-1 victory with 7 Ks in Championship game – The Cincinnati pitching staff of Kirkendall and Murphy won 6 total games with 3 shutouts and allowing only 5 runs in the 6 games. The championship game was tied in 6th inning with 1 out and Pohlars at bat; Art Miller doubled. Little Rock pitcher Ed Kelly got Mel Vos to ground out for the 2nd out. Then Art McGruff laid down a bunt to Kelly, who threw low to first basemen Charlie Love, who bobbled the throw allowing Miller to dash home with the winning run. Kelly was the losing pitcher in this heartbreaker, as he gave up only 2 hits and banged out a triple as well, losing 2-1. Bill Curry accounted with the other Cincinnati run with a sac fly in 4th inning. Kirkendall defeated the St. Joe's, MO squad 3-0 by retiring 33 batters in order.
Ed 'King Kong' Kelly, International Harvester (4-1, 2 shutouts and 5 runs allowed)
Pohlar's defeated Iowa Packers 4-2 in the semifinals on a Bill Curry's 2 hits and 3 RBIs. Jack Murphy hurled 6 innings and struck out 14. Diz Kirkendall came in the hurled the 7th inning striking out 2 batters to preserve the win. Al Linde, Packers hurler, was 3-0 coming into the game with 45 K's and had already pitched a no-hitter and a 1-hitter, and given up only 1 run and 3 hits to that point. He surrendered 6 hits and 4 runs, although struck out 10 to finish with 55 (in 28 innings) in the tournament. International Harvester beat the Phoenix Lettuce Kings 1-0 on Bob Holcomb's HR in the 2nd inning off Coon Rosen. Nolly Trujillo came in relief and shut the Little Rock team down the rest of the way. But the Lettuce Kings could get nothing started off of Little Rock's Ed "King King' Kelly, who hurled every inning for the Harvesters.
Sambo Elliott, Atlanta Police (pitched 2 no-hitters on the same day winning 5-1 and 4-1, before losing 4-0). He finished with a 2-1 record.
Norb Cyclone Warken, Nick Carr Boosters (The Cyclone twirled a no-hitter and a 1-hitter with 22 Ks on the same day, before losing 2-1). He also finished with a 2-1 record.
---
MVP – Clyde Dizzy Kirkendall (3-0; had 2 shutouts, 1 a no-hitter and a save)
MVP – Jack Murphy (3-0, 2 shutouts) both won 3 games for Pohlar.
Batting Leader – N/A
HR Leader – N/A
---
FINAL STANDINGS (Incomplete)
1. Pohlar's Cafe, Cincinnati, OH (6-0) (Cincinnati)
2. International Harvester, Little Rock, AR (5-1) (Arkansas)
3. Tolleson Lettuce Kings, Phoenix, AZ (3-1) (Arizona)
4. Iowa Packers, Des Moines, IA (4-1) (Iowa)*
5. Dupont AA, Buffalo, NY (3-1) (Buffalo)
6. Ke-Nash-A's, Kenosha, WI (2-1) (Wisconsin)
7. United Cleaners, Toronto, ON (3-1) (Canada-Toronto)*
8. Rieck & Fleece Stars, St. Petersburg, FL (2-1) (Florida)
9. Nick Carr Boosters, Covington, KY (2-1) (Kentucky)
10. Page Dairy, Toledo, OH (2-1) (Ohio)
11. Atlanta Knowles Police, Atlanta, GA (2-1) (Georgia)
12. Shannon Dairy, Jeffersonville, IN (2-1) (Indiana)
13. Hollister Cowboys, Hollister, CA (1-1) (California)
14. Coca Cola Bottlers, Abilene, TX (2-1) (Texas)
15. Echerb Drugs, Chattanooga, TN (2-1) (Tennessee)
16. Deep Rock Oilers, Tulsa, OK (2-1) (Oklahoma)
17. Auto Specialists, St Joseph, MI (1-1) (Michigan)
18. Litsinger Motors, Chicago, IL (1-1) (Chicago)
19. City Mills, Roanoke, VA (1-1) (Virginia)
20. Overnight Transportation, Baltimore, MD (0-1) (Maryland)
21. Urbana Indians, Urbana, IL (0-1) (Illinois)
22. Cudahy Packers, Kansas City, KS (1-1) (Kansas)
23. Detroit Potato Chips, Detroit, MI (1-1) (Detroit)
24. Falstaff Beer, Omaha, NE (1-1) (Nebraska)
25. Golden Gate Grill, Denver, CO (1-1) (Denver)
26. Five Points AC, Birmingham, AL (1-1) (Alabama)
27. Eastern Mfg. Company, Brewer, ME (0-1) (Maine)
28. The Juds, Johnstown, CO (1-1) (Colorado)
29. Bozeman Oaks, Bozeman, MT (1-1) (Montana)
30. Redwoods, Pittsburgh, CA (1-1) (San Francisco)
31. Phelps Dodge, Elizabeth, NJ (1-1) (New Jersey)
32. Baird Cleaners, Boise, ID (0-1) (Idaho)
33. Mokin's Produce, St Joseph, MO (0-1) (Missouri)
34. Rock of Ages, Barre, VT (0-1) (Vermont)
35. Nickel Plate Grill, Cleveland, OH (0-1) (Cleveland)
36. Greenville Boys, Greenville, MS (0-1) (Mississippi)
37. Point Tavern, Grand Forks, ND (0-1) (North Dakota)
38. Briggs Beautyware, Detroit, MI (0-1) (Defending Champ)
39. Harvester Works, Milwaukee, WI (0-1) (Milwaukee)
40. American Enka, Ashville, NC (0-1) (North Carolina)
41. McMasters Bucks, Anderson, SC (0-1) (South Carolina)
42. Loreco Oilers, Shreveport, LA (0-1) (Louisiana)
43. Superior Packers, St. Paul, MN (0-1) (Minnesota)
44. Tip Top Boys, St. Louis, MO (0-1) (St. Louis)
45. Associated Oil, Salt Lake City, UT (0-1) (Utah)
46. Balfour Jewelry Mfg., Attleboro, MA (0-1) (Massachusetts)
47. General Electric, Philadelphia, PA (0-1) (Philadelphia)
48. Bausch & Lomb, Rochester, NY (0-1) (Rochester)
49. Elk's Club, Albuquerque, NM (0-1) (New Mexico)
50. Electric Hose & Rubber, Wilmington, DE (0-1) (Delaware)
51. RJ Cozza, Pittsburgh, PA (0-1) (Pittsburgh)
52. The Newports, Pawtucket, RI (0-1) (Rhode Island)
53. Agricultural Department, Washington, DC (0-1) (Washington DC)
54. Emeralds, New Britain, CT (0-1) (Connecticut)
55. Wiley Clothiers, Charleston, WV (0-1) (West Virginia) did not show up
56. Thompson's Terriers, Cheyenne, WY (0-1) (Wyoming) did not show up
NA. Armour A.C., Huron, SD (South Dakota) withdrew
* -won a game by forfeit