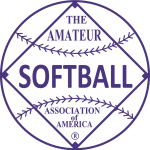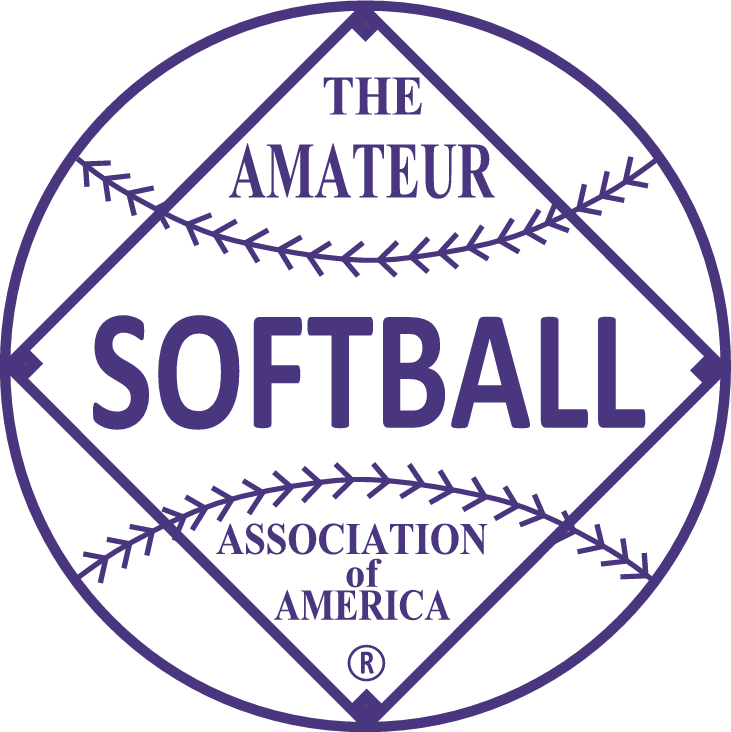 1936 held at Chicago, Illinois.
---
Champion – Kodak Park, Rochester, New York
Runner Up – Weaver Wall Roofers, Cleveland, Ohio
---
Kodak Park got their 2 runs on a Harold Lindhorst double to center in the 2nd inning and scored on George Kremble's single. Then in the 6th inning, Jasper Schied's single scored Joe Farrell. Kremble also made an incredible game saving play at second base to stop a base hit and preserve the win. George Sutphen was 1-0 for Kodak, hurling a 3-hit shutout in his only outing. Gears was also 4-12 in the tournament (.333 average). In a game versus Vicksburg, MS, Gears struck out 15 batters and then was relieved by Joe Weightman, who then struck out the next 5 batters to give Kodak a perfect game of 21 strikeouts of 21 batters.
Frank Brauer (3-0) pitched Weaver Walls to the finals, defeating Bendix Brakes and St. Joes. Then playing Magic Chef of Chicago in the semi final, trailing 8-1, they came back and won the game 9-8 in the 14th inning. Kodak defeated British Consols of Toronto in the other semi final as Shifty Gears outdueled the great Canadian pitcher Cam Eccleston to win 5-2. Eccleston ended up the tournament with a 3-1 record, including 2 successive no hitters. he struck 36 batters in a 22 inning game.
Harold Lindhorst , Kodak Park (7-17, .412, 2 HRs, 6 RBIs, 8 Runs scored, 2 doubles)
Tom Castle, Kodak Park (6-16, .375, HR, 4 RBIs, 8 Runs scored, 2 doubles)
Chicago's Magic Chef eliminated defending champ Crimson Coaches 2-0 in the second round. The game went 12 innings as Harry Coon Rosen (19 Ks) outdueled Socks Wainwright (10 Ks). Rosen won the next 2 games for the Chicago squad before falling to Champion Weaver Walls 1-0. Rosen was 3-1.
Sambo Elliott, hurling for Warren Co. of Atlanta won 3 straight and then lost a heartbreaking 1-0 game. He had a shutout and only gave up 3 hits.
Ray Kaczmarek, Gifford Traders of Milwaukee was 3-1 and pitched a perfect game with 15 strikeouts.
---
MVP – Harold Shifty Gears, Kodak Park (5-0, 4 shutouts, 39 IP, 61 Ks, won final game 2-0, only giving up 4 hits in the process)
Batting Leader – N/A
HR Leader – N/A
---
FINAL STANDINGS
1. Kodak Park, Rochester, NY (6-0) (Rochester)
2. Weaver Walls, Cleveland, OH (5-1) (Cleveland)
3. Greenbaum Tannery, Milwaukee, WI (4-1) (Milwaukee)
4. British Consols, Toronto, ON (3-1) (Canada-Ontario)
5. Funk Jewelers-Travis Cafe, Phoenix, AZ (2-1) (Arizona)
6. Imperial Valley Merchants, El Centro, CA (2-1) (California)
7. Warren Company Atlanta, GA (3-1) (Georgia)
8. Magic Chefs, Harvey, IL (3-1) (Chicago)
9. Coca Colas, Memphis, TN (2-1) (Tennessee)
10. Hamilton Watch, Lancaster, PA (2-1) (Pennsylvania)
11. Westport All Stars, Westport, CT (1-1) (Connecticut)
12. Pure Oils, Seminole, OK (2-1) (Oklahoma)
13. Schukei Chevrolet, Waterloo, IA (1-1) (Iowa)
14. Schweins, St. Joseph, MO (2-1) (Missouri)
15. Auto Specialists, St. Joseph, MI (1-1) (Michigan)
16. Paige Dairy, Toledo, OH (1-1) (Ohio)
17. Knight Brothers, Salt Lake City, UT (1-1) (Utah)
18. Greentree Stables, Lexington, KY (1-1) (Kentucky)
19. Trenton Democrats, Baltimore, MD (1-1) (Maryland)
20. Doc Aiello's, Pittsburgh, PA (1-1) (Pittsburgh)
21. Brighton Beach AC, NYC, NY (1-1) (New York)
22. Cudahy Puritans, Omaha, NE (1-1) (Nebraska)
23. RB Clothiers, Cincinnati, OH (1-1) (Cincinnati)
24. Crimson Coach Tobacco, Toledo, OH (1-1) (Defending Champ)
25. Point Tavern, Grand Forks, ND (0-1) (North Dakota)
26. Colorado Fuel, Pueblo, CO (0-1) (Colorado)
27. Havre All Stars, Havre, MT (0-1) (Montana)
28. Carolina Transfer, Charlotte, NC (0-1) (North Carolina)
29. Madsen Chevrolet, Minneapolis, MN (0-1) (Minnesota)
30. Ehrlich AC, Washington DC (0-1) (Washington DC)
31. Bendix Brakes, South Bend, IN (0-1) (Indiana)
32. Caterpillar Diesels, Peoria, IL (0-1) (Illinois)
33. Hitching Post, Pawtucket, RI (0-1) (Rhode Island)
34. Electric Hose & Rubber Co. Wilmington, DE (0-1) (Delaware)
35. Cannon Tires, Birmingham, AL (0-1) (Alabama)
36. Phillips Grocers, Tyler, TX (0-1) (Texas)
37. Southern National Ins., Little Rock, AR (0-1) (Arkansas)
38. Wreckers, Vicksburg, MS (0-1) (Mississippi)
39. Roanoke Spinners, Roanoke, VA (0-1) (Virginia)
40. Cudahy Puritans, Kansas City, KS (0-1) (Kansas)
41. AG Spaulding, Springfield, MA (0-1) (Massachusetts)
42. Balletine Packers, Greenville, SC (0-1) (South Carolina)
43. Briggs Beautyware, Detroit, MI (0-1) (Detroit)
44. Liberty Trucking Co. Beloit, WI (0-1) (Wisconsin)
45. Jean's Berghoffs, Huntington, WV (0-1) (West Virginia)
46. Ernst All Stars, New Orleans, LA (0-1) (Louisiana)
47. Waldrons Anatoles, Newark, NJ (0-1) (New Jersey)
48. Laclade Insurance, St. Louis, MO (0-1) (St. Louis)
NA. Showalters Chevrolet, Nampa, ID W/D (Idaho)
NOTE – W/D – either withdrew or could not attend