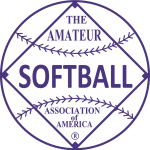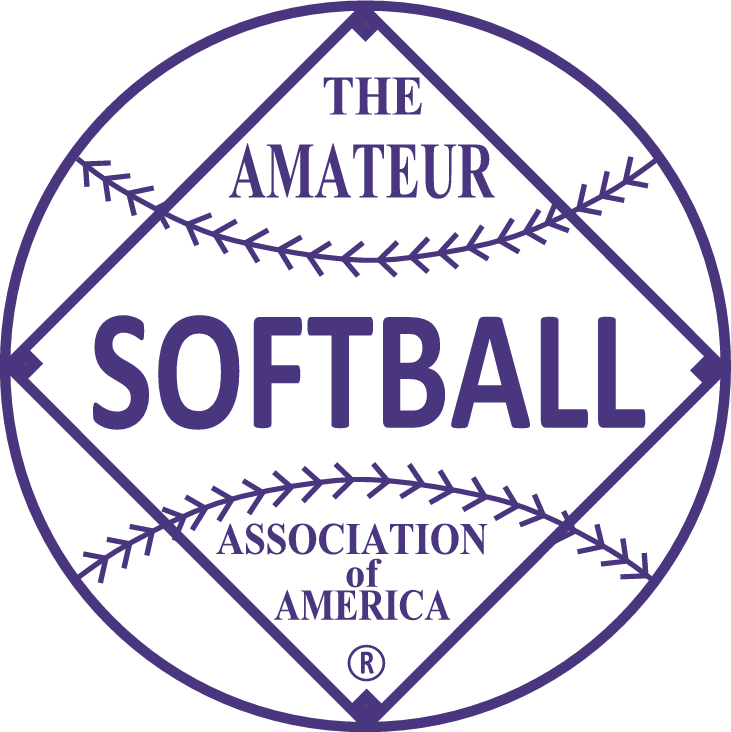 1934 held at Chicago, Illinois
---
Champion – Ke-Nash-A Blue Streaks, Kenosha, Wisconsin (64-10)
Runner Up – Crimson Coach Tobaccos, Toledo, Ohio (81-22)
---
MVP – Norm "Nummy" Derringer, Ke-Nash-A's (was 1-4, drove in Bucko with a double in the 1st inning)
---
NOTES
Bill Pecnick, Ke-Nash-A's (2-0, pitched 2-0 two-hit shutout w/ 13 K's in championship, he also went 1-3 at the plate in the final)
Al Linde, Ke-Nash-A's (2-0, 36 Ks, 22 in one game; also .400 average)
Harry Kraft, Ke-Nash-A's (1-0,  He defeated Newport, KY 2-1 in a 19 inning semi final win, striking out 38 batters and allowing only 6 hits)
Sox Wainwright, Crimson Coach – (43 years old veteran pitched a 14 inning game, winning a 2-0 three hit shutout to beat Phoenix Jewels in Semi-finals. Sox was also the pitcher in the  final game losing 2-0 as the Toledo team committed 6 errors. he finished the tournament with a 4-1 record with all his wins being shutouts).
In the other semi final, Kenosha beat the Cudahy Puritans from Kansas City 1-0.
Mike 'Duke' Kalenich, Cudahy Puritans of Kansas City and Paul 'Windmill' Watson of Phoenix Funk Jewelry were both 3-1.
CONSOLATION FINAL – JL Gill Boosters, Chicago, IL  defeated Patty Anns, Boone, IA. JL Gills went 4-0, defeating Decatur Staleys, IL; Cincinnati Greyhounds, OH; and Pittsburgh Shamrock, PA before beating the Boone, IA squad 7-2. Fats Heull hurled 4 straight games for the Boosters to lead them to the consolation crown.
---
FINAL STANDINGS
1. Ke-Nash-A Blue Streaks, Kenosha, WI (5-0) (Wisconsin)
2. Crimson Coach Tobaccos, Toledo, OH (4-1) (Ohio)
3. Funk Jewelers, Phoenix, AZ (3-1) (Arizona)
4. Cudahy Puritans, Kansas City, KS (3-1) (Kansas)
5. Westport All Stars, Westport, CT (2-1) (Connecticut)
6. Briggs Beautyware, Detroit, MI (2-1) (Defending Runner-up)
7. Red Top Beers, Newport, KY (2-1) (Kentucky)
8. National Bank of Commerce, Tulsa, OK (2-1) (Oklahoma)
9. United Workers Lodge, Grand Forks, ND (1-1) (North Dakota)
10. Gulf Refining Company, Flint, MI (1-1) (Michigan)
11. Banker's Life Insurance, Lincoln, NE (1-1) (Nebraska)
12. Bear Cats, Hammond, IN (1-1) (Indiana)
13. Le Mae Laundry, Memphis, TN (1-1) (Tennessee)
14. Orlando Stars, Orlando, FL (1-1) (Florida)
15. Hindu Koosh Grotto, Hamilton, ON (1-1) * (Canada)
16. Cobblestones, Parkersburg, WV (1-1) * (West Virginia)
17. Joseph Gill Boosters, Chicago, IL (0-1) (Chicago)
18. Patty Annes, Boone, IA (0-1) (Iowa)
19. East Liberty Shamrocks, Pittsburgh, PA (0-1) (Pittsburgh)
20. Liberty Drugs, San Antonio, TX (0-1) (Texas)
21. St. Charles Hotel, New Orleans, LA (0-1) (Louisiana)
22. Western Electric Company, Atlanta, GA (0-1) (Georgia)
23. Greyhounds, Cincinnati, OH (0-1) (Cincinnati)
24. City Firemen, Chillicothe, MO (0-1) (Missouri)
25. Jersey Bread Company, Paterson, NJ (0-1) (New Jersey)
26. National Mines, Ishpeming, MI (0-1) (Michigan)
27. JP Sumerachis, Detroit, MI (0-1) (Detroit)
28. Seeberg Clothiers, Buffalo, NY (0-1) (Buffalo)
29. Decatur Staleys, Decatur, IL (0-1) (Illinois)
30. JL Friedman Boosters, Chicago, IL (0-1) (Defending Champ)
31. Second Ward Democrats, St. Louis, MO (0-1) (F) (St. Louis)
32. Herald, Washington DC (0-1) (Washington D.C.) did not show up
* won a game by forfeit
---
CONSOLATION BRACKET
1. Joseph Gill Boosters, Chicago, IL (4-0) (4-1) overall record
2. Patty Annes, Boone, IA (3-1) (3-2)
3. East Liberty Shamrocks, Pittsburgh, PA (2-1) (2-2)*
4. Liberty Drugs, San Antonio, TX (2-1) (2-2)
5. St. Charles Hotel, New Orleans, LA (1-1) (1-2)
6. Western Electric Company, Atlanta, GA (1-1) (1-2)
7. Greyhounds, Cincinnati, OH (1-1) (1-2)
8. City Firemen, Chillicothe, MO (1-1) (1-2)*
9. Jersey Bread Company, Paterson, NJ (0-1) (0-2)
10. National Mines, Ishpeming, MI (0-1) (0-2)
11. JP Sumerachis, Detroit, MI (0-1) (0-2)
12. Seeberg Clothiers, Buffalo, NY (0-1) (0-2)
13. Decatur Staleys, Decatur, IL (0-1) (0-2)
14. JL Friedman Boosters, Chicago, IL (0-1) (0-2)
15. Second Ward Democrats, St. Louis, MO (0-1) (0-2) did not show up for consolation bracket
16. Herald, Washington DC (0-1) (0-2) did not show up
* won game by forfeit