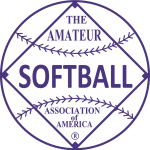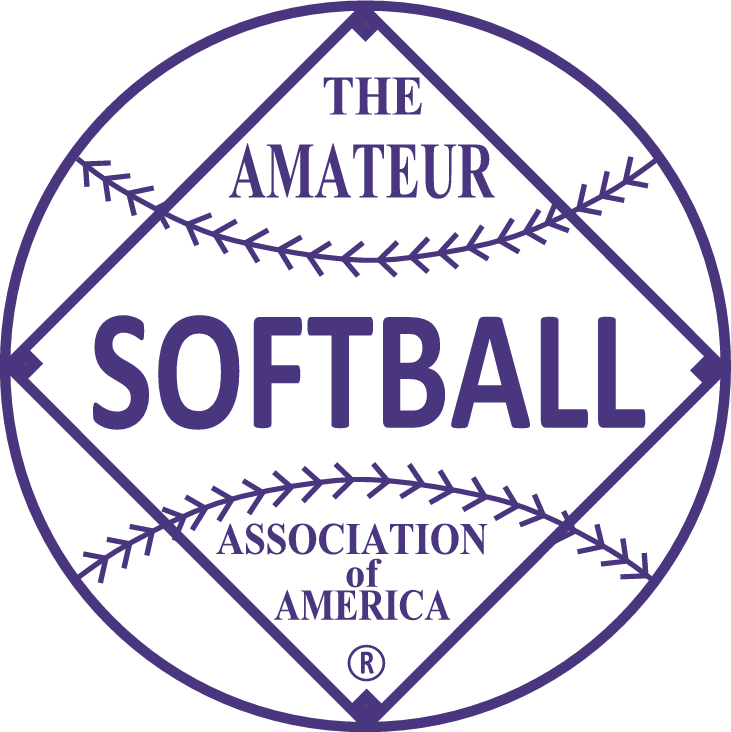 1938 held at Chicago, Illinois.
---
Champion – J.J. Krieg's, Alameda, California
Runner Up – Chicago Down Drafts, Chicago, Illinois
---
It was Bessie Johnson's single that drove in the final two runs of the game. Marge Brown of the Chicago Down Drafts smacked a double with 2 outs in the 7th inning to break up the no hitter. Bessie Johnson walked 5 and struck out 6 to win a pitchers duel with Dorothy 'Boots' Klupping of the Down Drafts. Klupping struck out 5, gave up 3 runs on 4 hits. The Down Drafts scored 56 runs in the four games they won, which shows how good Bessie Johnson's pitching was. The California girls went 5-0, winning by these scores: 1-0, 4-2, 14-2, 3-2, 3-0, outscoring their opponents 25-6.
To show how hard it was for teams to have money and sponsors, the Krieg Girls had to have people from their hometown wire them money to help pay their hotel bills and transportation back home, the finals were postponed because of rain and delayed their stay by a few days causing them to run out of money.
Louise Miller Curtis, Phoenix Ramblers (3-1)
Mary Skorich (1-1, 1 hit shutout) led the Num Num Girls (defending champs, National Screw of Cleveland) to a disappointing finish. Skorich's victory came over the Curlee Girls of St Louis and its star pitcher, Marie Wadlow.
---
Unofficial MVP – Bessie Johnson, J.J. Krieg's (5-0; pitched 3-0, 1-hit shutout in championship, this was her second shutout in the tournament.)
---
FINAL STANDINGS
1. J.J. Krieg's, Alameda, CA (5-0) (California)
2. Chicago Down Drafts, Chicago, IL (4-1) (Chicago)
3t. Arizona Ramblers, Phoenix, AZ (3-1) (Arizona)
3t. Style Mart, Mayfield, KY (4-1) (Kentucky)
5t. Dick Fisher's Sport Shop, Buffalo, NY (2-1) (Buffalo)
5t. Moose Jaw Royal Theatre, Regina, SK (2-1) (Canada-Saskatchewan)
5t. Prasse Lumber, Cleveland, OH (2-1) (Cleveland)
5t. Roman Cleaners, Detroit, MI (2-1) (Detroit)
9t. Russell Sporting Goods, Omaha, NE (1-1) (Nebraska)
9t. Streets Ready to Wear, Oklahoma City, OK (1-1) (Oklahoma)
9t. American Insurance, Galveston, TX (1-1) (Texas)
9t. Greenwood Electric, Des Moines, IA (1-1) (Iowa)
9t. Marling-Chesneys, Topeka, KS (1-1) (Kansas)
9t. Parichy Bloomer Girls, Forest Park, IL (1-1) (Illinois)
9t. Savins Loan Company, Cincinnati, OH (1-1) (Cincinnati)
9t. Kennedy Dairy, Madison, WI (1-1) (Wisconsin)
17t. Progressive Optical, San Jose/Fran, CA (0-1) (San Francisco)
17t. Sunday Morning Class, Toronto, ON (0-1) (Canada-Ontario)
17t. VC Girls Club, Valley City, ND (0-1) (North Dakota)
17t. Thames Packard Girls, St. Joseph, MO (0-1) (Missouri)
17t. Capitol Maids, Washington, DC (0-1) (Washington DC)
17t. Wreckerettes, Vicksburg, MS (1-1) (Mississippi)
17t. Daily Clothiers, Memphis, TN (0-1) (Tennessee)
17t. Jim's Cafe, Charlestown, WV (0-1) (West Virginia)
17t. Dr. Pepper Bottling Company, Miami, FL (0-1) (Florida)
17t. Wiltz Girls, New Orleans, LA (0-1) (Louisiana)
17t. Woco Peps, Birmingham, AL (0-1) (Alabama)
17t. Num Num Pretzel Girls, Cleveland, OH (1-1) (Defending Champ-National Screw Mfg)
17t. Moyer Pants Factory, Youngstown, OH (0-1) (Ohio)
17t. Garden City Florals, Missoula, MT (0-1) (Montana)
17t. Main Streeters, Kannapolis, NC (0-1) (North Carolina)
17t. Dr. Pepper Bottlers, Little Rock, AR (0-1) (Arkansas)
33t. Van Der Voort Hardware Girls, Lansing, MI (0-1) (Michigan)
33t. Curlee Clothiers, St. Louis, MO (0-1) (St. Louis)